AI Trends in the Travel & Tourism Industry
AI Trends in the Travel & Tourism Industry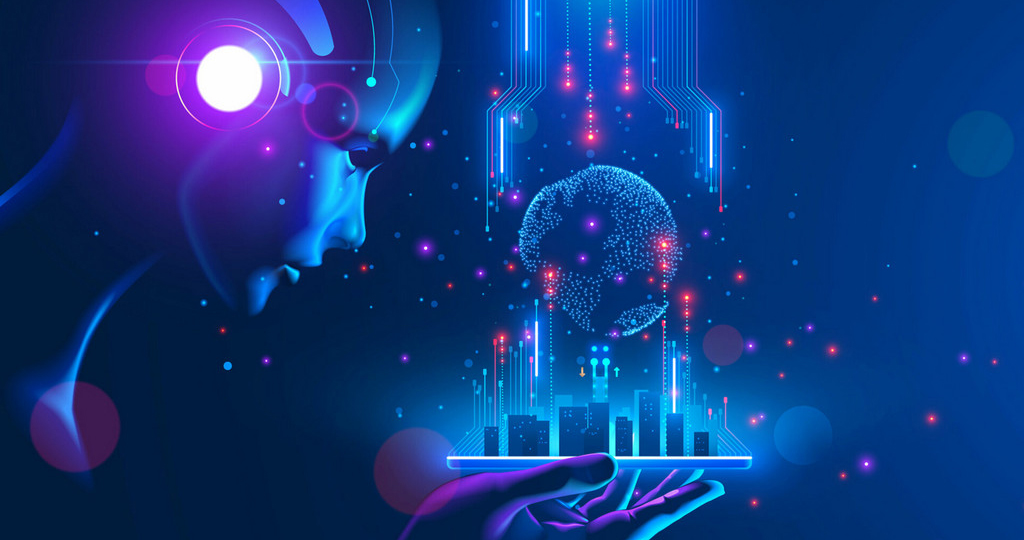 Reading Time:
5
minutes read

In this age of modern customers who are preferential to go on travel begin by reading a variety of plans and similarly, the access to AI in the travel industry is also fast evolving simply to improve the customer experience enjoyable. This results in a lot of other tourists making use of AI-based Travel apps from their smartphones to quickly arrange a holiday trip. It often includes activities like booking flights, accommodation, and acquaintance of holiday trip's itinerary right in the form of receiving push notification messages.
Likewise, the advantages of using Travel Apps over websites are also considered relevant with more AI trends becoming quite popular in 2023. Hospitality and Tourism companies also understand these behavioral changes exhibited by today's modern travelers and so are prepared to integrate Artificial Intelligence Trends in 2023 within their travel apps. Some of the prominent benefits of AI in the travel & tourism industry especially for customers are:
Reduce the stress of travel
Enhance the conversion rates
Target the place of a visit
Acquire must-visit places
Promote services on demand
Increase brand personalization and advocacy
What AI Trends will keep travel brands competitive?
Artificial Intelligence Technology is a go-to tool for the travel industry to reach out to next-generation travel hobbyists. It should help tourism companies to intimate their customers about future holiday plans utilizing the incredible powers of AI Trends. Therefore, we have identified some of the most enchanting AI trends in 2023 for travel brands to get competitive globally.
AI-based interconnection for Travel Trips
The Hospitality & Tourism industry is making huge efforts to keep up with all their customers always engaged and loyal to their travel brands. Because of this, the holiday planning industry is able to keep its customers well informed ahead, during, and later part of a trip's journey by offering relentless services on booking airline seats, hotel rooms, etc. This will help business and leisure travelers to curate their trip destinations more vividly and colorfully.
With AI-based Travel Apps, businesses can offer Airport mapping to guide tourists and then help them to swiftly progress through the onboarding procedures. This AI-built application can give consumers an extended level of experience by offering ground transportation facilities and destination check-outs. It will attract AI in Travel Industry and then encourage tourism service providers, hotels, and airline companies to establish long-lasting and passable connections with their tourists.
On-Demand Conversations
At present, the demand for using voice assistance has become more prevalent among people for finding things a lot faster. With this level of comfort, more people are choosing virtual assistant AI bots to book transportation tickets at an economical cost. It should enable tourists to bid for the best flight ticket, departure time, hotels, and taxi rides using hands-free smart speakers all within a stringent time plan. Essentially a customer or businessman requires the use of an AI-based smartphone, smartwatch, and in-vehicle infotainment systems to manage trip schedules with ease.
Alternately the tourism service provider gets multiple access to different AI channels to efficiently converse with a traveling customer and then plan for their trip itinerary professionally. A few virtual assistances worth mentioning are Alexa, Amazon, and Google voice-based search interfaces. These AI Trends will allow the trip planning company to use Machine Learning and then offer budget trips to its customers irrespective of their current location.
Progressive Web Apps for travel experiments
Present-day customers have a great affinity for using smartphones and then tracking their trip progress satisfactorily. This is the one reason that more no of tourist companies have started to agree on utilizing Progressive Web Apps with the massive collection of internal APIs. It should allow for more no-travel experiments to be conducted while rapidly fast develops a PWA mobile app built-in with offline access and push notifications. The customer can now easily decide on the trip cost, destination, and hotel stay, and book Air Tickets from a variety of travel services that abide by their convenience.
AI and Blockchain revive Travel Experiences
The power of AI combines with Blockchain to revive customer travel experiences thoroughly through a decentralized shared economy and thus improving the operations of the Hospitality Industry. The versatility of Blockchain ledger applications is vastly used in trip lodging, and accommodation companies and certainly would not limit to a single location or customer. Especially the smart contract on the blockchain allows for fastening the peer-to-peer connection between the travel company and customers for exchanging rentals, shares, and properties more transparently.
Personalized offers
The tourism company can leverage AI machine learning tools to serve customers with respect to their exotic needs and personalize holiday packages more exclusively. It will give the AI in Travel Industry a way to compile all the tourism destination details in a more personalized way. Even a new user of this travel app would find searching for things an easy task with references added based on location, trending past, and session time.
The essence of the machine learning technique is clearly evident in the travel industry whenever a customer succeeds in identifying search patterns from a voluminous quantity of data. In routine practice, working with destination data the customers are pushed on the verge of discovering exquisite travel ideas along with a personalized experience. The latest updates about trip plans can also be instantly added to this holiday planning app and help customers take complete advantage of AI machine learning to secure their travel preferences right.
Instant Payments
The procedure of making mobile payments during a trip journey is presenting holiday goers with the convenience of shopping on the go. It encourages customers to visit more tourist places whenever a travel brand accepts cashless card payments. Customers might also have to spend less time upgrading flight tickets, paying for services, visiting club lounges, and buying tax-free goods momentarily. This type of hassle-free payment transaction will introduce a level of trust and security for the holiday customers to go for every kind of typical purchase journey more confidently.
Increase in Last Minute Booking
Generally, people make travel plans way ahead of time for booking their trip itinerary while the rest of the others are more spontaneous in their actions whenever planning for a destination outing. This type of tourist belongs to the last-minute booking category and is more likely to increase with the common presence of holiday planner app tools. With access to plenty of smartphones, tourist is more inclined to book their residential stay during the trip or even on the initial day of the planned trip. The last-minute booking application is built-in with an intuitive UI that is user-friendly for people to reserve a room or buy a flight ticket upon demand.
Conclusion
The AI Trends so far influencing the travel industry are presenting all-new ways of engaging with the target customers. Most of Travel Brands are focused on creating endless travel experiences for their customers prior to their trip and just after the trip gets complete. It should give travel app development company adequate knowledge of the most popular AI trends that created a reliable transaction within the travel app and then begin their investments in the best of mobile technologies.