Big Data Analytics – What's new in the Middle East and why do you need it?
Big Data Analytics – What's new in the Middle East and why do you need it?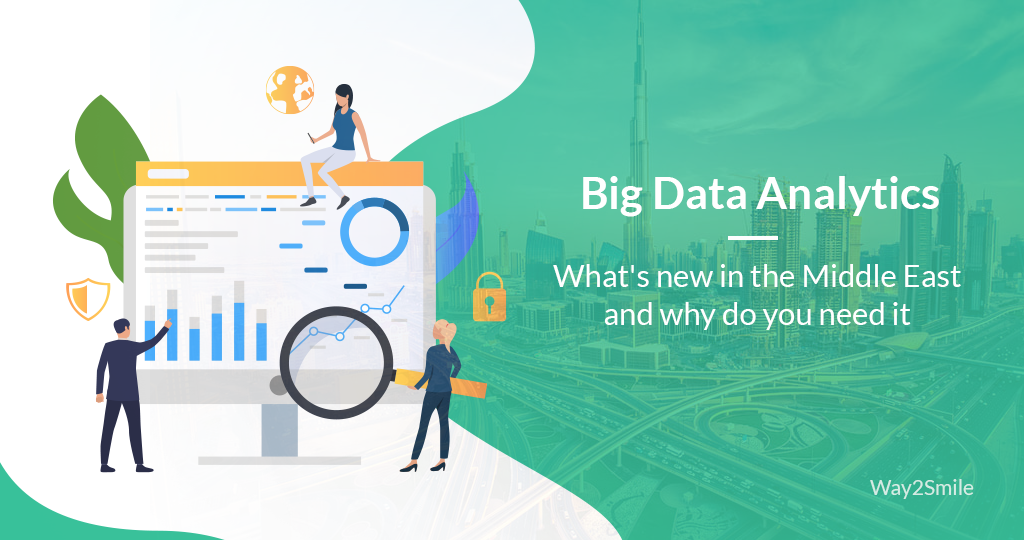 Reading Time:
6
minutes read

Digital technologies are adopted by all industries to uprise businesses. In particular, Big Data plays a premier role in achieving business goals. As there are multiple loads of data involved in various sectors, it is extremely important to handle them effectively.
One can easily implement Predictive Analytics to make the required decisions that can enhance the business with external & internal data. In recent days, Middle East countries have gained popularity with these new technologies.
So, how is Big Data Analytics prevailing in the Middle East? What can be expected for the future? Why is it important to adopt this? We have answers to these questions with a complete analysis of the market. Come let's get started!
Impact of Big Data Analytics and its scope in the Middle East:

Data is everywhere. Be it data on Social Media accounts like Twitter tweets, Facebook Shares, Instagram Stories, etc are being recorded in the name of "data". These social media giants use your data to enhance their platforms and customize them in accordance with your expectations.
Yet another thing is the Customer reviews across various platforms. Be it a Resort, Restaurant, Schools, Colleges, other Education Institutions, Software Companies, Online Shopping websites, etc is boarded with online reviews & ratings where customers record their feedback.
These data are used as a model for future customers to either go with the relevant place or ignore them due to previous feedback. On the other hand, the organizations can also consider them to take your business to the next level.
One can easily grab the likes and dislikes of the customers at their location and provide them the relevant response to make them a Loyal customer. Some fail to address the dislikes from the customer's view which should also be avoided.
Be it a traditional or advanced mode of investments in businesses, dealing with technologies has boosted their profits. In addition to Big Data, governments have started to adopt Blockchain and Cryptocurrencies to enhance and secure their operations.
This helps to cut off the gap between technologies and businesses. This can modernize all the businesses and transform them into profits. Right from making it a "Smart City" with IoT adoption and drive them into digital solutions.
With the advancements in Cloud Solutions, the data advancements have scaled to 40% per year. This clearly indicates the importance of Big data to handle huge loads of data across all the major industries across the globe.
Additionally, this has led to an increase in demand for Data Scientists. Moreover, in the U.S these professionals have voted that they have job satisfaction with a rate of 4.2/5. With this, Big Data Companies have been repeatedly striving to solve the real-world problems of the sectors.
Since UAE is loaded with the increased usage of Forefront technology and their million population also expecting enhanced customer experience, and easy data-decision making strategies, getting to know the real-time requirements of customers and providing the required solution.
The travel industry in the UAE has already adopted AI-based travel for its travelers to enjoy the vacation there. Also, the most popular entertainment provider, Netflix has provided demographic-based content and Smart Data to bridge the gap between the technology.
Moreover, the traditional businesses in the Middle East pertaining to the regular Oil & Gas industry have been moving towards Digital Transformation for a profitable business with similar investments in both sectors.
Middle East banking sectors are using predictive analytics strategy to generate additional revenue, get rid of their risks, and move the business in accordance with them. This has encouraged both small and medium scale businesses to get into them.
A report states that around 40% of work activities are expected to be automated in Kuwait which can make business owners profited. However, the concern of Unemployment could rise. The industries are actively looking for new dimensions to boost their economy.
Why will Big Data Analytics be the future in the Middle East?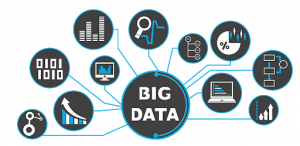 Big Data Technologies with a specialized system and software has dozens of positive results for all industries:
New and additional income opportunities.
An effective way of Marketing.
Enhanced customer experience.
Increased business operations.
Lesser risk factors.
With Big Data Analytics, data analysts & data scientists and other major statistics professionals analyze and transform huge volumes of data with various programs. Once the data is filtered (via advanced software tools) and the following process is happening:
Data Mining.
Predictive Analytics.
Machine Learning.
Deep Learning.
Read Also – The Future of Big Data: Predictions from Way2Smile's experts for 2020-2025
Here are the major reasons why you need Big Data Analytics:
Getting to know the customer expectations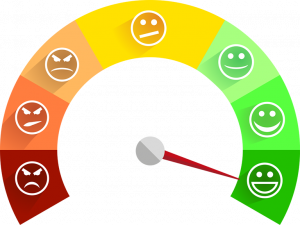 You can know the major answers to your questions from your customers. Here are the things which can be known:
Need for customers.
Missing out their conversations.
Regular and loyal customers.
Why do people choose your products?
With these data, businesses can make the required changes with the insights. You can easily adjust the current campaigns which you are running for your business.
Making Data-driven decisions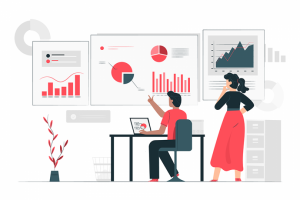 Most of the Big Data Analytics Companies in Dubai are struggling with solving complex problems. This can be resolved by dealing with the collected data and its insights. One can make an in-depth analysis of what is happening in your current marketplace, the industry, and your customers.
Read Also – How to Build Successful Mobile & Web Apps using Big Data?
The best advantage of Big Data Analytics is its accuracy. You can get to know the complete view of everything you have dealt with your business so far. You can cherry-pick your decisions such as running a new campaign, developing a new product, etc.
Optimizing business operations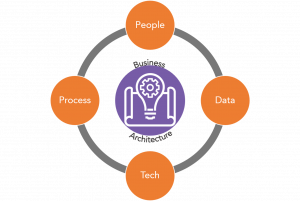 With Big Data Technologies such as Cloud Computing, Machine Learning, you can easily identify the inefficiencies and loopholes in your businesses. To make it more clear, you can get to know the things which are working for you and which aren't.
For example, you may find your email marketing strategy to be effective but you won't get relevant engagements or followers on social media platforms. Added, you can also use Big Data internally in your company to monitor the business culture.
If you have your business associated with Supply chain management, you can adopt Big Data Analytics. The reason is you can keep track of your goods with the geographic sensors which are also responsible to provide an optimized route.
Enhanced business for the next generation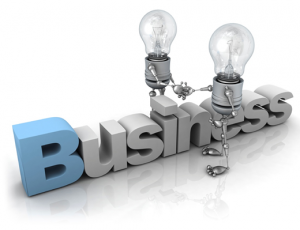 Among the upcoming trends which can rule for the future, Big Data holds the first position. It can bring in increased agility, effectiveness, for every single business. This top-tier technology can solve real-time problems and make businesses profitable.
The Scope Of Business Analytics is on a wide view. In particular, Big Data Analytics Scope in the Middle East countries dealing with Oil & Gas as a priority will experience the benefit of this technology without any doubts.
Read Also – Data Mining in Healthcare: Benefits, Techniques, and Prospects
Conclusion:
Not to worry that data can still rise even in future years as well. With the increased demand of customers in all the sectors, businesses would digitally transform towards technologies to maximize their revenues and ROI.
If you belong to one such category, we're here to make them done. We expertise in all the major technologies the world is dealing with right from Artificial Intelligence, Big Data Analytics, Cloud Solutions, and much more.
Just drop your message by quickly filling the form and we can assist you with making your business goals achievable.