The Future of Big Data: Predictions from Way2Smile's experts for 2020-2025
The Future of Big Data: Predictions from Way2Smile's experts for 2020-2025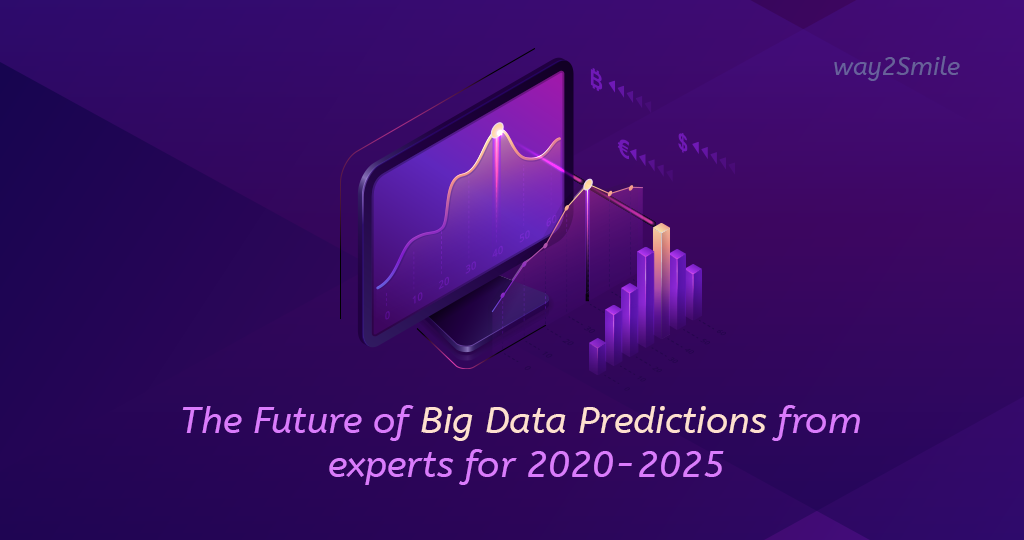 Reading Time:
5
minutes read

The exponential growth of global data that started a decade ago is not going to show any signs of slowing down anytime soon. Instead of slowing down, it gets increased further through the internet, media files, text messages, social networks, and online searches. The IoT sensors and devices further add to this share of data, making the Future of Big data something to look forward to.
With the world being powered by big data right now, it is making the companies more reliant on the Big Data Experts, with the ability to make the best use of the potential of data processing.
But, will things change in the years to come?
How does the future look, with this ever-expanding volume of data?
Let the Way2Smile experts paint a clearer picture of the upcoming scenario by taking you through the Future predictions of Big Data.
Data will migrate to hybrid and multi-cloud environment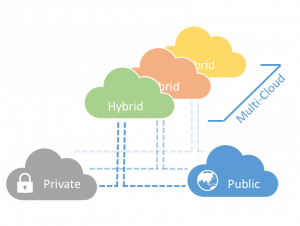 The experts believe that the amount of data generated through big data technologies will only increase in the days to come. Reports suggest that the world data-sphere will hit 175 zetta-bytes by the year 2025.
So, what led to such a prediction about the Future of Big data? There are two factors at play here:
A rising number of users doing all the things online, from social networking, shopping, to business communications.
Billions of embedded systems and connected devices that share, collect, and create valuable IoT data predictive analytics globally, each day.
It is difficult to work with such massive datasets in terms of their processing and storage. Thus, to ensure greater elasticity, businesses will take the help of the cloud for big data technologies.
Google Cloud, Microsoft Azure, and AWS have changed the ways in which big data is processed and stored. Earlier, Business Intelligence Companies had to grow their data centers for running data-intensive applications. The pay-as-per-use services offered by the cloud ensures ease of use, scalability, and agility.
The Big Data Experts also predict that the following cloud environments will come to the forefront:
Multi-cloud environments: The businesses that want to address their needs to the fullest, store data by combining both private and public cloud.
Hybrid environments: Some companies prefer keeping the sensitive data on their premises and shift the rest to cloud.
Read Also – How to Build Successful Mobile & Web Apps using Big Data?
The demand for CDOs and data scientists will increase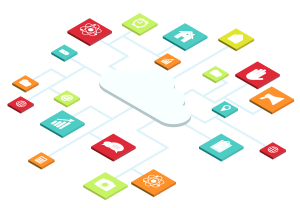 The positions of CDOs and data scientists might be new, but their demand in the market is already increasing, which makes them an important part of the Future predictions of Big Data. With the increasing volume of data and the need for predictive analytics, the gap between the availability of expert data professionals and their need in the market is already enormous.
A recent survey of the top executives from over a hundred countries suggest that at least 67% suffer from a shortage of qualified data professionals. The rarest skills, according to the survey, are AI, data security, and analytics. As Big Data Experts, we completely understand their situation.
Thus, it's not surprising that data professionals are in demand nowadays, along with machine learning experts. The big data technologies are useless without proper analysis, and the data scientists help in collecting and analyzing data using reporting and analytical tools to turn it into useful insights.
Becoming Big Data Experts and data scientists involves in-depth knowledge of:
Machine learning procedures
Programming languages
Data tools and platforms
Data manipulation methods, such as preparing data for analyzing, building pipelines for data, and handling ETL procedures
With the aim to gain competitive edge and improve their efficiency, companies are ready to offer lucrative pay packages to such skilled professionals. So, we would definitely say that the Future predictions of Big Data involves a boom in the demand for data scientists.
Read Also – How to use Analytics for Mobile Apps: Google Analytics SDK vs Firebase?
There is some ambiguity regarding the role of the chief data officer. The CDO is an executive who handles data security, integrity, and availability in a business. With an increasing number of business owners realizing the significance of the role, it is becoming almost a norm to hire a CDO.
It is important to remember that it isn't a 'one-size-fit-all' kind of role. The responsibility of the CDO in a company depends on the digital maturity of the business. The position will see a considerable amount of evolution and restructuring in the days to come.
Privacy will continue to be a major concern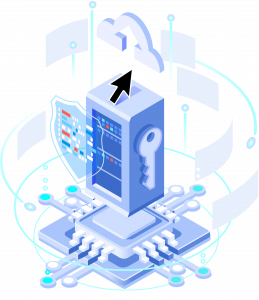 Due to their immense potential for snowballing, data privacy and security continue to remain important issues in the Future of Big data. The increasing data volume leads to added hurdles in data security from the threats of cyber-attacks. There is a rising concern that data protection levels in big data technologies are unable to catch up with data growth rate.
This data security issue stems from several reasons:
A major skill gap: There is a severe lack of training opportunities for data security, and this gap has only been widening each year.
Complexity of cyber-attacks: the cyber-attacks are evolving and becoming harder to track every single day.
Ignoring data security standards: Though the governments are trying to implement strict data protection guidelines, most businesses don't adhere to these regulations.
Studies indicate that cyber-threats led to a loss of more than $1.56 million in the last financial year, for the medium scale companies. Most countries have their privacy protection laws now, which also regulate the big data technologies.
Reputation has also become a major cause of concern. As per the Future predictions of Big Data, the companies can no longer take data security measures as something that they have to implement because the law dictates it. They know they need the implementation because their reputation depends on it. After all, users prefer organizations with greater transparency and increased control over their data.
Thus, it's not surprising that executives are identifying data privacy as a major concern, along with predictive analytics and cybersecurity.
The impact of machine learning on the data landscape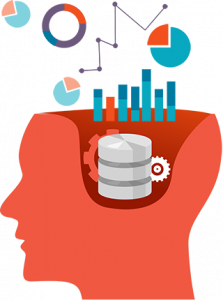 The problems associated with open-source platforms in big data technologies were solved when the commercial AI vendors began to come up with better ideas. They created connectors to the open-source machine learning and artificial intelligence platforms. This enabled them to offer affordable solutions in big data technologies that did not even need complicated configurations.
The Future of Big data also suggests that computers will be able to make more effective use of data because of the advanced algorithms and increased personalization. So, you can expect big data technologies to bring smarter machines in future, in varied sectors from healthcare to transportation.
Though the intelligent tools derived from predictive analytics will make lives easier, the issues of transparency will loom large. Giants like IBM and Google are already trying to combine ML models with big data technologies to eliminate biases in algorithms.
The endnote
There is no denying the fact that the big data technologies are going to attain major heights in the years to come. By offering crucial insights for improving customer satisfaction, experience, and offering critical inputs about user behavior, big data predictive analytics has the potential to bring major changes to the world.
So, let the Big Data Experts help in data analysis and get you the insights you need to reach your business goals within the year 2025.