How to Build Successful Mobile & Web Apps using Big Data?
How to Build Successful Mobile & Web Apps using Big Data?
Reading Time:
6
minutes read

The basic idea of using data to generate business models has started maturing now. The proposed and effective usage of data has now become the basis of ever-growing competition between the developers of Mobile Apps using Big Data. At present, businesses aim to derive useful insights from data as it helps in making them smarter, real-time, and more fact-based decisions. All of these advantages have fueled the progression of the application of the tools of big data.
Starting from promoting eLearning applications using big data to applying big data tools to the hospitality sector, data analysis is now an undeniable part of the industrial operations of today.
The leading enterprises of the modern-day markets are using it both outside and within their businesses. And, it includes a wide range of things, starting from unstructured and structured data, machine data, to mobile and online data that end up supplementing the organizational data. Moreover, it offers a valuable basis for predictive and statistical views.
Mobile and web app development, along with big data, has been able to connect the ecosystem with never seen growth opportunities. With an increasing number of people being hooked up to their smartphone screens, it has become more important for businesses to come up with better strategies to target their customers.
The enhanced Web and Mobile Application Development procedure cost from app development initiatives is the result of using big data. It helps in making better decisions and delivering improved designs in mobile and Web Apps using Big Data.
So, what exactly is big data?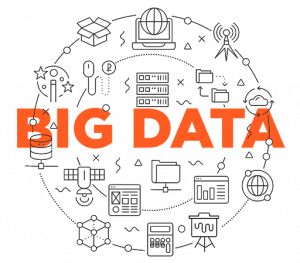 At present, disparate and dynamic volumes of data get created by tools, machines, and most importantly, people. Such a massive bundle of data requires scalable, innovative, improved, and new technology for analytics, hosting, and collection. The big data tech is able to process the data collected to offer businesses rich real-time insights regarding users, productivity management, performance, risks, and shareholder values.
Speed is of the essence in this world of big data. Conventional analytics typically pay attention to analyzing historical data, and on the other hand, using big data analytics involves the use of real-time data.
Some of the top names in the business world, like Netflix, Capital One, Starbucks, and Amazon have used big data for improving their operational efficiency.
Read Also – Speed Up Your Business Growth with Cloud Mobile App Development
Ways to use big data to build successful mobile and web apps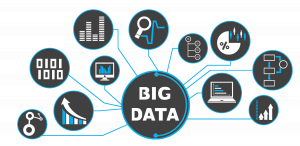 Big data is of immense significance because it encompasses data gathered from social media, video and voice recordings, machine data, unstructured and structured data logs, and sustained preservation.
Using big data for developing mobile and web apps has let developers leverage greater control over external factors. With understanding, correlating, and evaluating app usage, businesses are able to head toward their objectives more effectively.
With the extraction of in-depth insights and information about the user experience, it is possible to make the apps live up to user's expectations, and some of the key features of that include:
Volume: The amount of data that you get is significantly larger than the traditional sources of data.
Velocity: Data gets developed really fast; it is almost like an unstoppable process that never sleeps even when the user does!
Veracity: Big data gets sourced actively from a number of places, and thus, you need to check the veracity and quality of the data.
Variety: The data derived gets sourced and made by both people and machines
Now, let's get into the details of how you can use big data to bring significant differences in the success of your mobile or web apps.
Meeting the customer's needs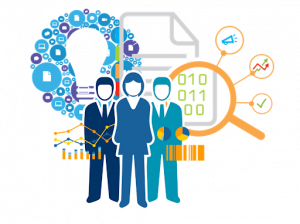 There is no denying the fact that a quality app is one that meets the demands of the users.  It is also the one that ensures more manageable app development costs. The use of big data lets you analyze the huge flows of data that get generated by users on a daily basis. You get to leverage massive volumes of data for gaining important insights. Thus, it brings the app up to the expectation of the users.
Moreover, you get to formulate ideas for quality and innovative mobile and web applications, by understanding the interaction and reaction of the users coming from different backgrounds, locations, lifestyles, and age groups.
Analyzing the user experience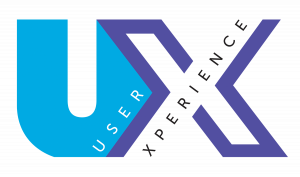 The growth of the application development industry has been exponential. Besides considering the user needs, the developer also has to have an inkling about the way a user uses the application.
With the use of big data app development, businesses are able to conduct a thorough analysis of the user experience. The result of this is that you get a complete analysis of user engagement related to every feature and page. You get to utilize similar information for preparing a list of all the things that the users require, want to be changed or improved.
Read Also – Important UI design principles for popular mobile apps
Effective access to real-time data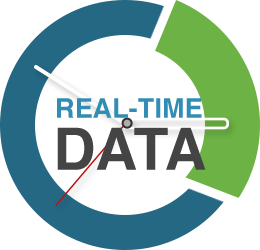 Modern businesses need to stay in constant touch with all the developments happening in business tactics. In this regard, big data is something that assures highly promising results thanks to the ability to examine real-time data. It involves real-time analysis of the data.
It enables you to make real-time and data-driven decisions that end up improving customer experiences and fetching higher profits for the business. Thus, it comes as no surprise that more and more businesses are turning to app developers for developing quality web and mobile apps.
Big data and marketing strategies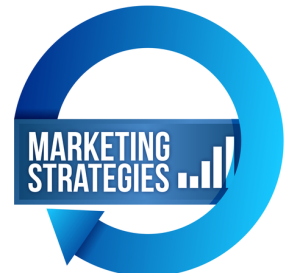 The information about the behavior of the user involves the demands, needs, expectations, likes, and so on. It enables businesses to build a precise and effective marketing strategy in their highly competitive niche. Big data can be used for the analysis of purchase patterns and demographic data of the users in the marketplaces of today.
It is crucial to understand when and where you can target your customers because the business decisions that you make this way ensure greater outcomes or benefits for your enterprise. For instance, push notifications, when enabled with a targeted strategy in mind, has greater possibilities of improving user engagement for your products or services.
Read Also – Rethinking mobility: Effective perspective on Mobile Transformation in 2020
Enabling a personalized experience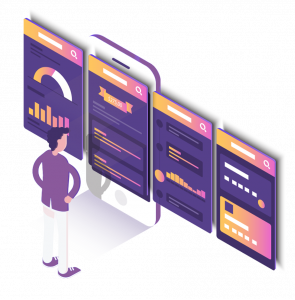 Big data also lets you optimize your searches to make it less troublesome and much more intuitive for mobile users. Analysis of the data regarding customer queries can help you in getting the opportunity of delivering a more constructive user experience. What is even better is that you get to merge the features of the data for providing smarter and quicker self-services for instant answers.
Businesses can drive higher user engagement by offering more personalized experiences to users. Big data enables this through the different formats and structures of information analysis enabled by mobile and web development company.
Wrapping up
The impact of big data on mobile and web apps is all set to change the patterns of enterprise operations in this increasingly competitive market. Of course, there is no doubt regarding the fact that businesses need to hire expert app developers in this situation who know all about the ins and outs of big data applications. Going by the present rate of initiation of big data in the apps, the future certainly looks better for both the users and the businesses.