Chatbots: Game-Changer for Educational Mobile Apps?
Chatbots: Game-Changer for Educational Mobile Apps?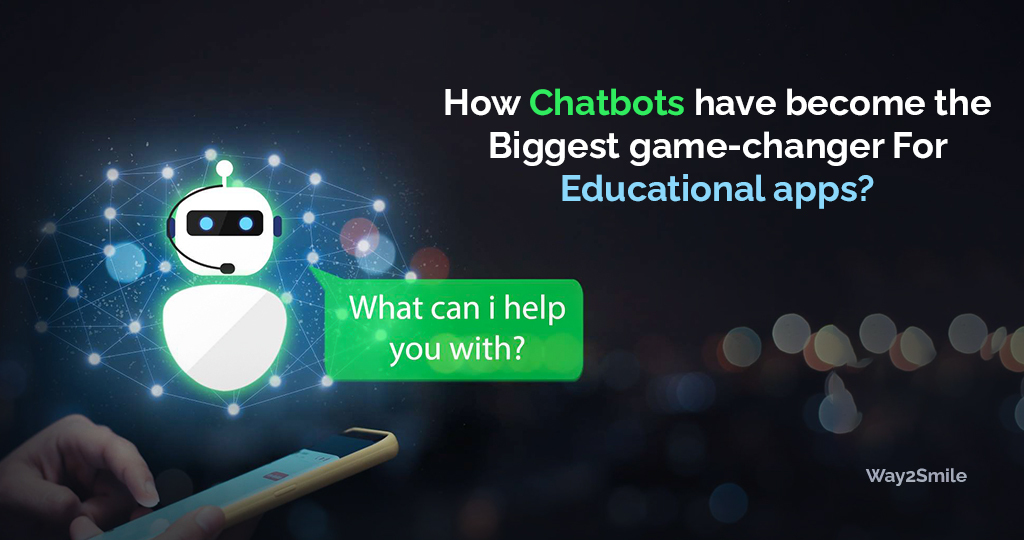 Reading Time:
5
minutes read

Chatbots are nothing but a virtual assistant that works as a ready-to-help mechanism when you open a website or mobile application. chatbots are designed ultimately to give precise and crisp solutions for the questions asked by the customers. It was once used as a marketing tool, but ever since the implementation of NLP i.e. Natural Language Processing into the search engines and AI, chatbots have evolved from science fiction luxury to a productivity tool that helps you to better serve the customer.
Why are chatbots a big hit?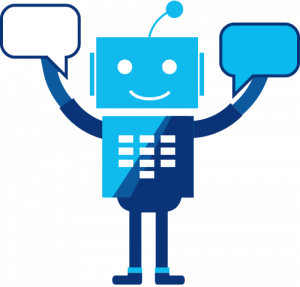 "When it comes to the design of effective learning experiences, one provocative question is worth a hundred proclamations." – Bernard Bull
Chatbots are a hit because of the versatility and the obvious task which it is being used for, to fill the gap for human interaction. The astonishing rate at which the market grows makes it difficult to serve the human touch for each and every customer. The number of customers exceeds the number of employees by a greater margin. Chatbots are created to cover this problem. It can be programmed to answer the customer's most common questions in a single touch. It can also collect feedback from the customers to better optimize it. It can also be programmed to understand the context of the question. This makes it feel like interacting with a real human being on the other side.
Read Also – How to use Analytics for Mobile Apps: Google Analytics SDK vs Firebase?
What are the industries in which chatbots are used?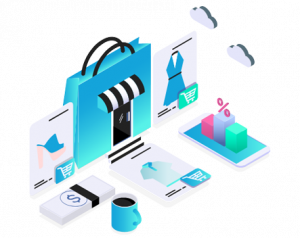 Versatility is the keyword. You can use chatbots in various industries and under different contexts. Chatbots could be used as a feedback gathering tool. It can also be used as a proper virtual assistant that helps you understand the process. It can also be used as a customer support tool to solve customer queries. The list goes on. All one needs to do is to feed context and data so that it presents itself as a human substitute.
Mobile app development companies, e-commerce companies, and many versatile fields like education, medical, etc. use chatbots to save customer's time and deliver crisp solutions. It can help the sales team in your company to gather preliminary data from potential customers that helps the executives to better understand the customer's needs.
Chatbots in Educational mobile apps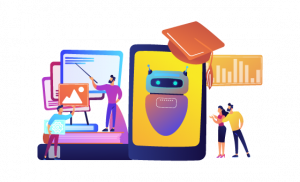 Utilizing the prowess of app development to create educational applications is one of the boons of our generation. You are just a click away from the course or skill that you wanted to learn so badly. The role of chatbots in educational mobile apps is by far the best use made out of it. One of the major drawbacks of educational mobile apps is the lack of human touch. Chatbots fill this gap. In a technical context, interacting with a chatbot is not any different than interacting with a human being. When you program the vast amount of data into the chatbots, the NLP helps chatbots to cater to student's needs more efficiently.
Role of the assistant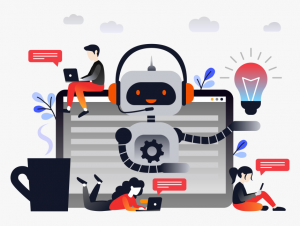 When students have any doubts online, they can simply open up a chatbot and ask a question. This is a big game-changer since the virtual medium has now got a personal touch to it, which makes the process of learning simple and engaging.
Open to learning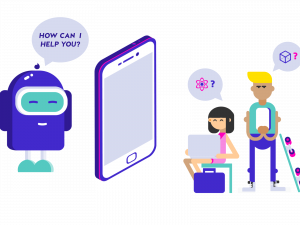 Students may tend to feel shy and ignore asking doubts to teachers. This is not the case with chatbots. You can ask any question to the chatbot and it will clarify your doubt with regards to the context of the subject that's going on. With chatbots, it's more like personal learning. You can ask a million doubts on the subject until you are clear with the concept. Chatbots for education is definitely a big step towards concept learning.
Personal experience
Chatbots for education caters to the personal expectations of every student. Students can learn at their own pace. There is no rush or delay. There is no ignoring the doubts that you were too shy to ask. There is no skipping a concept because you didn't understand it the first time. You can think of chatbots as a designated junior lecturer who can clarify any doubts ranging from the silliest to the complex.
Read Also – AI Experience Worldwide: The Hunt for Transformational Growth for future
Tool to break the ice
chatbots in educational apps can be used as a feedback collector to better optimize the content of the application. Students could provide feedback on teachers or teaching methods or the user experience of the application, etc. you can pretty much raise a flag if you think a certain thing doesn't work for you and you will be heard! These types of accurate and precise feedbacks from students could be used to increase the efficiency of the educational application.
Instant answering tool
Apart from the technical aspects of the chatbots, they can also be used as a tool that clarifies doubt instantly. People are going to ask certain common questions in any educational mobile apps like the fee structure, the timings, the authenticity of the teachers, various plans they could opt for, scheduling a demo class, etc. Chatbots can help with these common queries in a fraction of a second. Also, these data could be used by the company to filter the potential candidates from the total traffic.
Quick Glance
Here are some reasons why chatbots are killing out there in the market.
NLP utilization
Virtual assistant
Privacy
Customized learning
Feedback tool
Instant answering tool
Packing up…
Chatbots, particularly in educational applications, turn out to be one of the smoothest features that can engage with your customers. Even though people are interested in educational mobile apps, they are using them as a secondary source of knowledge. Optimizing the chatbots to their fullest potential and combining it with the likes of virtual reality and AI could increase the functionality of the chatbots by many folds.
This will lead to customers viewing educational mobile apps as a primary source of knowledge transfer and can engage with your services even more. Access to education in remote areas could be easily achieved by the digitalization of the platform and by parallel improvement of educational mobile apps.