Digital transformation in Logistics management to achieve new levels
Digital transformation in Logistics management to achieve new levels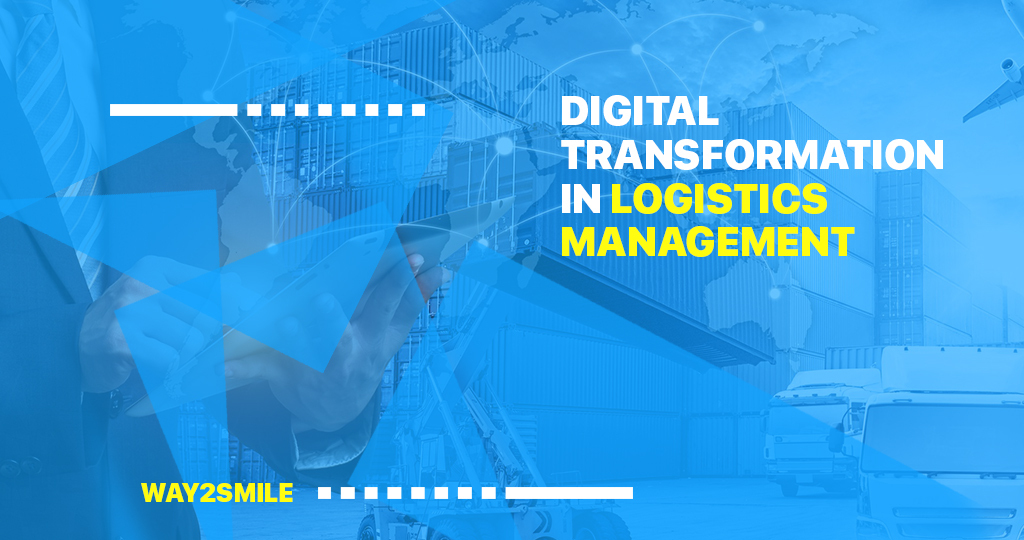 Reading Time:
4
minutes read

Right from the food we eat to the dress we wear, everything happens with the help of the Supply Chain industry. In the future years, we can expect this industry to take to the next level. Enterprises are checking for the limitations and rectifying them.
So, how can Digital Transformation happen with Logistics and Supply Chain Management? Explore the blog to know more about it.
Digital Transformation in Logistics Management: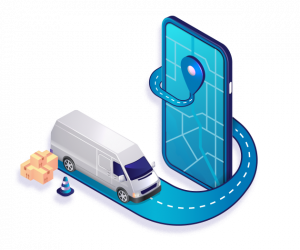 Supply Chain Management has already digitized to 43% of automation for five businesses as said by a report from Mckinsey. It shows that these businesses are aggressively automating their business processes and enhancing their productivity.
Additionally, research shows that 76.9% of executives agree or highly recommend that the evolution towards a real-time economy has an impact on their business process. As the industry is already loaded with limitations, the digital transformation supply chain can change them completely.
Moreover, as mobile usage has drastically increased, customer experience plays a major role. Without doubts, drivers are also customers of today and hence they would certainly know the expectations of their clients and work towards them.
Efficiency, Optimization, Speed, and Timing have been the factors that are the most challenging ones in the Logistics industry. With the Digital Environment prevailing everywhere, limitations can also be solved easily in the Logistics industry.
Read Also – How to Start Your Company's Digital Transformation in 10 effective Steps?
As Industry 4.0 is revolutionizing every sector, its features can also disrupt logistics as well. Moreover, as customer expectations are increasing every day, businesses have to keep track of them and work on those accordingly.
Undoubtedly, Supply Chain Management is the first business function to undergo substantial technology upgrades compared to other industries. Since developers create applications to leverage the data which is generated via ERP Systems.
These systems usually focus on the following set of areas:
Streamlining the processes which involve end-to-end planning.
Joining hands with major functionalities such as Datawarehouse Management.
Decision Making with the required data.
With these technologies, logistics can result in linking and combining cross-functional capabilities from both external and internal sources. Hence, digital solutions can easily meet the supply chain management needs.
Which Digital Technologies trends can we expect with Logistics & Supply-Chain?
●  Artificial Intelligence & Machine Learning
●  The Internet of Things for easy tracking and data gathering
●  Blockchain
●  Autonomous Vehicles
Powerful and user-friendly analytical tools can make it possible to gather a huge set of unstructured data and also extract future insights from them. By adopting Artificial Intelligence, businesses can keep track of performance problems along with their root causes and predict declines which can thereby provide the required actions and tasks.
Hence, major decisions can be taken instantly and the required adjustments can be done within a short span of time. Moreover, the latest technologies make it possible for businesses to transform the way these supply chains operate.
When considering it at an Enterprise level, Digital Transformation refers to analytics, artificial intelligence, robotics, the Internet of Things, and other advanced technologies to gather and process information automatically and also support the decision-making process which makes automation easier.


In other words, a supply chain transformation is completely about establishing a pathway of how digital applications can enhance agility, inventory levels, and cuts-off cost & time factor. This can, in turn, increase the business operations and drive them to excellence.
Improving Supply-Chain performance is not just about buying or installing new software or systems. It also involves the role of employees and the team to share information, consider the problems, look for possible opportunities, make the required decisions, and improve the processes.
The greatest advantage of these new technologies is they can integrate better methods for collaboration into the company's processes and eliminates risks of a company adopting less effective methods. With digital technologies, businesses can develop a balanced plan for supply chain management.
Read Also – Impacts Of Automation In Logistics Management
Once a company chooses Digital Transformation, they can envision the following things in terms of business and technical capabilities:
●  Hassle-free decision making

With digital transformation, companies can make better decisions. Machine Learning can provide supply chain managers with suggestions on how to deal with particular situations. For instance, it can include scheduling, customer response, etc.

 ●  Automated Operations

Automating business processes can streamline the workflow of the supply chain industry and its employees by helping them in focusing on their tasks. It can also eliminate manual efforts which can thereby reduce errors that can happen due to human operations.

●  Entire Management Operations

Logistics Management Software can make better customer experiences by offering supply-chain managers to completely control and providing customers with unprecedented transparency. For instance, businesses can keep track of their products and also come up with detailed updates on them.

 ●  Innovation

Implementing digital supply chain transformation can provide enhanced strength to business models and help them in collaborating effectively with both customers and suppliers.

 ●  Talent

Digitally enabled supply chain industries have talent requirements that can be different from traditional supply chain processes. With this, digital supply chain managers can convert business operations into relevant digital applications.
Performance goals are responsible for completing the business vision and achieving the best business improvements. Goals here include cost, agility, service, capital measurements which can be easily achieved.
Read Also – 6 Industries That Will Need To Embrace A Modern Delivery Platform In 2021
Conclusion: 
Without doubts, Digital technologies are going to take the stage of the future! Hence, industries that haven't adopted digital technology will start implementing them within a short period of time. Being one of the Digital Transformation Companies, we are here to make the dreams come true!
Get in touch with us to know how we can help you at affordable pricing. You can also comment on your views and let you know them.