Why the Dubai Real Estate Market Needs a Forecasting Model to Move Forward?
Why the Dubai Real Estate Market Needs a Forecasting Model to Move Forward?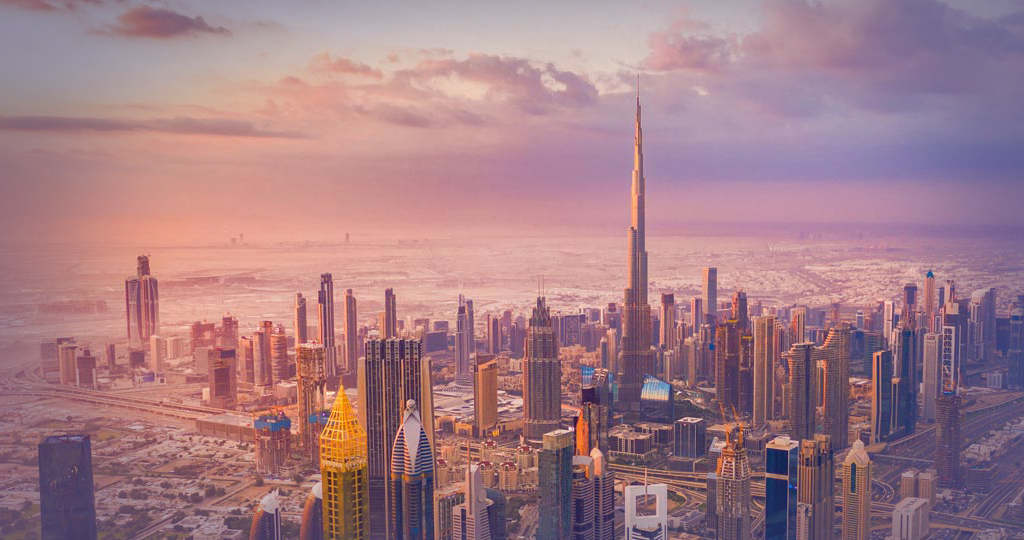 Reading Time:
4
minutes read
There has been a growing purchasing power and a booming tourism industry that is boosting Dubai's real estate market. This is noteworthy in Dubai, where real estate prices are prone to fluctuation, which is frequently contrasted with stock market volatility. 
All international real estate investors are anticipating changes to the Dubai real estate market as 2023 gets underway. Will Dubai real estate costs increase in 2023? Is it the ideal moment to purchase a home in Dubai this year? According to the most recent projections, the Dubai real estate market is expected to rise by 46% in 2023, but if you're interested in the specifics, read on to the very end.
Real Estate Trends in UAE
There is a strong demand for real estate in the UAE at the moment. Beginning in 2017, the number of foreign participants in each corresponding submarket increased. We anticipate a 13% decline in international purchasers in the UAE by 2023 as a result of deteriorating macroeconomic circumstances. Since 2016, pressures on foreign investment in education have led to the closure of some international schools in Dubai. However, we predict that demand for residential properties in Dubai would expand at an annualized pace of 5% from 2021 to 2023, with growth enough to offset any fall in total household incomes and some stabilization in employment levels.
The Significance of ML Predictions
Each wise real estate investment choice is supported by a number of market-specific forecasts. The estimated sales price, timetable, and building expenses are invariably crucial for a construction project, while future rentals, the eventual sales price, yields, and most likely financial factors like interest rates are crucial for investment. 
We hear a lot about feasibility studies, but a good one consists mostly of a set of precise predictions backed by a textual justification. Failure to make accurate predictions results in a number of negative outcomes, including unsuccessful developments and foolish investments, business disruption, and ultimately individual developer bankruptcy.  
 Applying ML in Forecasting the Real Estate Market
By altering the data analysis process to provide actual, measurable results, decision-makers can gain an advantage and prosper in a disruptive economy. Real estate market data for cities or master plans, including supply, transactions, price, and rent data, is often stored in various source formats. In addition, it is frequently difficult to study the association between economic indicators like the real estate sector demand and the gross domestic product (GDP), oil prices, and construction financing.
The advantage of using machine learning tools is the ease with which historical data can be quickly and systematically incorporated into the tool or algorithm. This data collection makes it possible to replicate pertinent information. Through a consistent extract, transform, and load (ETL) procedure, this data collection enables the replication of pertinent information. The initial step must consider the level of granularity, aggregation, or disaggregation required, as well as whether any data cleansing would be necessary, in order to build a meaningful data template to assist decision-makers.
A forecast model needs trustworthy, high-quality data to function. Furthermore, it is crucial that the data be purified, enriched, and organized in a way that supports forecasting and enables the identification of insights and linkages. It is possible to identify insights and significant drivers by cleaning and reviewing the data. Technical infrastructure that can be specially designed or connected with an existing framework supports the forecasting process.
The main objective is to guarantee that the suggested infrastructure satisfies the storage, processing, and security needs of the development project or pertinent governmental authorities. Users can get the forecasts through the consumption layer after the machine learning-based forecasting procedure.  
The Future of the Dubai Real Estate Market    
The average price of a house was anticipated to rise at an annualized rate of 6.1% during the period 2019 to 2023, while the real estate market in Dubai was anticipated to develop at a CAGR of 8.5% over the forecast period to reach $39 billion by 2023. 
Both domestic and international demand for real estate in Dubai is driven by the city's tourism sector. With the high population densities necessary for scaling, Dubai's real estate market can support high prices per square meter as well as high sales volumes and values thanks to the relatively young population.
In the upcoming years, Dubai's real estate market will remain one of the strongest in the world. 
Conclusion
Way2Smile Solutions is a reputed web app development company in Dubai,  which offers a wide range of services including real estate projects using ML models.  Its advantages come out with amazing results as it becomes the most noticeable attraction for foreign investors, offering a boost to the realty business in the future. 
Dubai will be titled the paradise of investment in the coming years. This is the home for expatriates on that basis the realty boost will be maintained in the future with a bundle of benefits for investors. 
Frequently Asked Questions

1. Is investing in Dubai safe?


Dubai is reputed to be a welcoming location for investors. To minimize contradictions, we advise having all required documents reviewed by a professional.

2. How is artificial intelligence applied in real estate?


You may predict the precise worth of a specific property in the years to come using machine learning technologies in the real estate industry. The program for real estate deals analyses historical data and gives you the optimum deal price.

3. What are forecasting's advantages?


Demand forecasting also aids in risk reduction and improved financial judgment, boosting profit margins, cash flow, resource allocation, and expanding growth potential.