Grow Digitally with eCommerce Mobile App Development
Grow Digitally with eCommerce Mobile App Development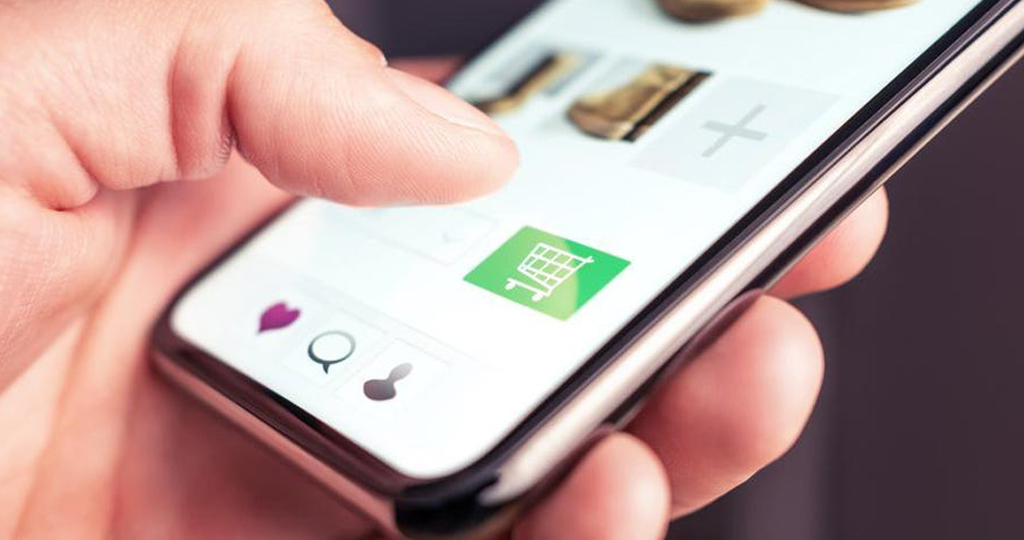 Reading Time:
5
minutes read
Overview: Can you even start to imagine how many people shop online today? When you realize how many people now buy things online, you will be surprised. With e-retail reaching more than 5.2 trillion U.S. dollars worldwide in 2021 and users making increasingly more purchases from online stores on a daily basis, eCommerce mobile apps have become more popular just behind top app categories such as gaming in today's market. Online purchasing has transformed and taken on a new dimension thanks to these eCommerce mobile apps. Continue reading to explore in detail!
eCommerce mobile app downloads are testament to the enormous uptrend in online shopping experienced during the pandemic. These apps are here to stay, and have developed into a strong pillar of the global economy. According to a study, the eCommerce market is expected to reach $4.23 trillion in 2022. It is predicted to expand at an 11.58% CAGR from 2022 to 2025, with a market volume of $5.88 trillion by 2025. Today, creating an e-commerce app that can be used from virtually anywhere at any time is more of a de rigueur, than a nice-to-have, for any business to run effectively.
It is also noticeable that the majority of purchases are made via mobile platforms, so having an e-commerce mobile app, more than a web app can significantly impact business. It is more important than ever to have a mobile-friendly eCommerce app for the sale of products as more and more consumers conduct their shopping online. The ability to shop online has also been propounded now given the use of cutting-edge technologies like AI, AR, and VR.
What is an eCommerce Mobile App?
The eCommerce mobile app is an online platform or other point of contact that enables customers to shop online. Whether it's for shopping or purchasing movie tickets, people these days are more likely to choose online options thanks to the mobile experience. 
The globalization of business and advancing technology are driving an increase in online purchasing for improved experiences. As the market transitions from brick and mortar stores to online retailers, demand for developing eCommerce app stores is booming. To differentiate yourself from rivals, ensure that you have chosen the newest trends and technologies for your eCommerce mobile app development.
What are the eCommerce Mobile App types?
eCommerce mobile apps have grown to become an ubiquity thanks to the rise of faster, more connected smartphones. Its massive success in the retail market has spurred enterprises to generate more revenue through this channel. 
eCommerce mobile applications are differentiated by their features and functionalities. They are created to fit specific corporate goals and strategies. However, there are various kinds of operating models, and some businesses use a combination of two or even more operating models.
If you are looking to create a mobile app to support your retail / eCommerce business, you'd first want to pick a suitable app type that enables easy transactions through the platform depending on the business strategy. The eCommerce mobile app will act as a crucial channel of sales for your business, given the ease-of-use it provides end-consumers.
There is a good possibility that you fit into one of these four major categories if you plan to create an eCommerce business:
1. B2B eCommerce Mobile App:
This category includes eCommerce applications that can facilitate transactions between businesses through their user interface. This type of app allows for the exchange of both products and services and can handle significant transactions for major exchanges. For example, consider Alibaba and Amazon Business, where businesses sell wholesale to retailers who then sell to customers (B2B2C).
2. B2C eCommerce Mobile App:
The eCommerce applications created to support a B2C model will enable businesses to sell directly to the product's end consumer. Examples of these eCommerce apps include Amazon and Domino's. In contrast to a brick & mortar retail setup, which may limit the variety of goods, these applications give the customer immediate access to all the products that various brands are offering.
3. C2B eCommerce Mobile App:
Enterprises also purchase domain-specific products, including technological assets, design, and content from individuals. Subject matter experts can showcase their skills and establish these commercial connections via C2B tools – sites like Clutch and GitHub have been enabling this model for some time, but with more freelancers in the market, this model is in an uptrend.
4. C2C eCommerce Mobile App:
A C2C type of model uses an eCommerce mobile app to enable consumers to trade their goods, services, or offerings with one another without the involvement of any businesses or companies. For example, applications like eBay, which let users sell their goods to other users in a similar situation, support these transactions, facilitating interaction between a larger user base.
What are the benefits offered by eCommerce mobile apps?
Here are some of the benefits offered by eCommerce mobile apps:
1. Cost reduction:
A vendor can spend less on store maintenance with an eCommerce mobile app. When compared to a physical store, an online store is more inexpensive and requires less capital. Small and large-scale sellers who want to generate revenue but lack the necessary startup capital can take advantage of the opportunity eCommerce apps provide.
2. Faster purchasing process:
Customers can shop more quickly for what they desire with an eCommerce mobile app. They can quickly go over a variety of items at once and purchase what they need. Customers can shop online for things that are unavailable locally or are only available in distant physical stores.
3. Flexibility for customers:
The ability of sellers to provide customers with flexibility is a significant benefit of eCommerce for businesses. One advantage is that the products and services are available round-the-clock. As a result, the seller can deliver his product at any time or place with a few taps on the eCommerce mobile app.
4. Product and price comparison:
eCommerce vendors can independently or with the use of tools, compare the products. If a product demand is not met, this offers consumers a solid sense of product alternatives and price ranges that are available. Since all this information is readily available on the eCommerce mobile app, it helps save time while performing this comparison.
5. Multiple payment modes:
Customers enjoy flexibility, and the same is true of how they pay for their products. eCommerce mobile apps offer a variety of payment methods for buyers, including UPI, pay later credit, cash on delivery, card on delivery, net banking, and EMIs on credit or debit cards. For sellers, this means they don't have to miss out on a potential sale opportunity owing to a lack of payment options.

Why do you need an eCommerce mobile app for your business?
Making the switch to an online mobile experience is better for staying ahead of the competition because eCommerce mobile app development is popular and valued among end-customers.
Being able to purchase products with a single tap on a smartphone screen is preferred by consumers, which is one of the main drivers behind the rise in smartphone usage. The online store enables customers to continuously interact with your business. Push alerts and the collection of customer data both improve the growth rate and increase brand recognition and customer loyalty.
Following the limitations imposed by lockdowns, COVID-19 has seen a change in customer requirements. The convenience and usability of eCommerce mobile apps provide excellent shopping experiences for your customers.
Final Thoughts:
Today's eCommerce businesses are advancing their customer centricity to the point where they are ingrained in people's daily lives. The entire online purchasing experience has been improved by integrating emerging technologies like AI, AR/VR, big data, cloud computing, etc. that increase customer involvement. If you are looking for leading mobile app developers to get a ready-to-launch eCommerce mobile app solution for your business at really competitive costs, you need to get in touch with one of the best eCommerce mobile app development companies, right now.

What are you waiting for?