What Will Be the Key Takeaways from EXPO 2020 for Businesses?
What Will Be the Key Takeaways from EXPO 2020 for Businesses?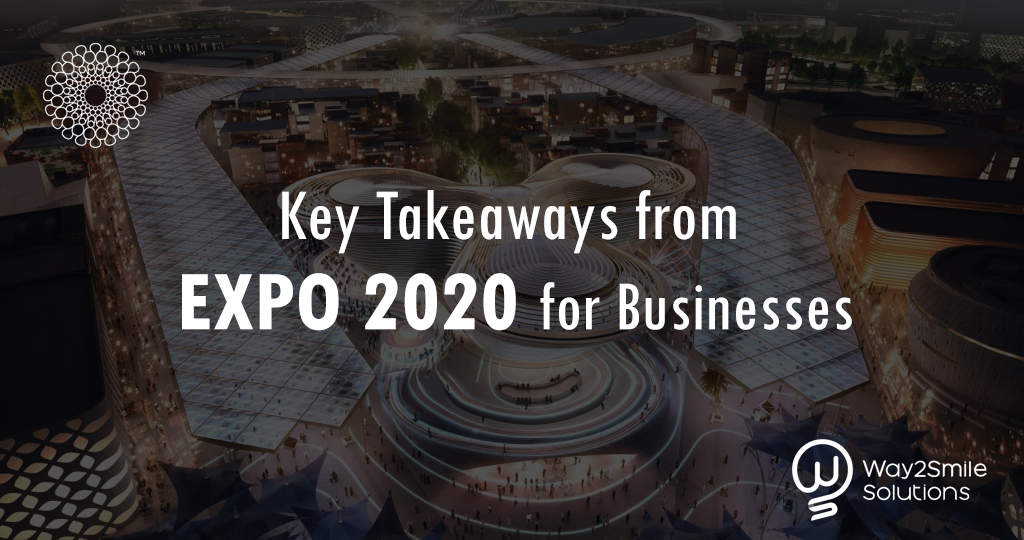 Reading Time:
5
minutes read
An expo is a destination for people to showcase innovation, share ideas, celebrate human ingenuity, and encourage collaboration. The expo lasts for six months and is organized every five years. The World's first World Expo took place at London's Crystal Palace In 1851, which was called The Great Exhibition of the Works of Industry of All Nations.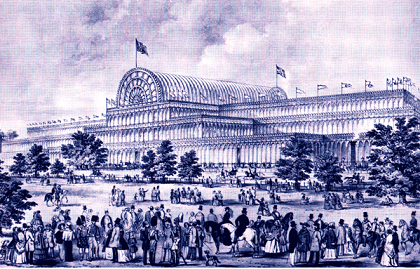 The first expo showcased about 10000 items displaying the inventions and innovations from the industrial revolution. Some of the notable inventions include the Telegraph in 1851 in London, Typewriter in 1876 in Philadelphia, Diesel Engine in 1900 in Paris, Color TV in 1964 in New York, IMAX film in 1970 in Osaka, and Wireless Tram in 2012 in Yeosu, South Korea.
The Expo 2020 is being hosted by Dubai which is situated at the intersection of the west and the east, connective to 1/3rd of the global area by a 4-hour flight and the other 2/3rd with an 8-hour flight. Additionally, Dubai has long remained a favored meeting destination for worldwide influential leaders and businesspersons as it houses more than half of Fortune 500 companies.
The strong economic growth, stability, business-friendly environment, increasing focus towards sustainability, and cultural diversity of the country helped Dubai to acquire 116 votes out of 164 in the league of countries contesting for organizing the expo 2020.
The theme of Dubai's Expo 2020 is "Connecting Minds, Creating the Future". Dubai's preparation towards the 2020 Expo is nothing but an unparalleled grandeur. The expo site is marked in Dubai South, which is nearby Al Maktoum International Airport. The entire area is 4.38 sq km and will be having four main entrances. More than 25 Million visitors are expected to attend the expo, every hour 46,000 passengers can commute between the Expo sire and Dubai Marian within 16 minutes via Dubai Metro.
All the opening and closing services will be held in Al Wasl Plaza which is the center of the Expo 2020. Over 200 participants from more than 180 countries are expected in the Expo. Every participant would be provided with a pavilion, while mobility, sustainability, the three major themes, would rule every pavilion at the expo 2020.
Key Takeaways from EXPO 2020 for Businesses
Generation of New Business Opportunities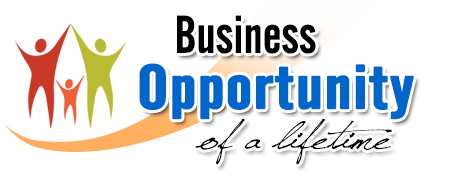 Dubai 2020 provides historical significance to UAE and the emirates as a whole. It is a large-scale international occasion to be held for six-month. The event is expected to bring in more business in the Middle East, the Gulf Coast region, and (MENA) North Africa region. The Dubai expo is incomparable in the sense that none of the previous international events have held such magnitude. Since attaining the right to organize the next global expo, Dubai has made the expo to be their top priority in their annual budgeting. They have allotted maximum funds to make the infrastructure and the Expo a grand success.
As a result, these investments have brought a new business development cycle for Dubai. Dubai expo 2020 has already begun accelerating huge infrastructure projects. Many public and private sectors have announced that they will be fast-tracking ongoing redevelopment as well as new projects before the arrival of attendees of the high-caliber exhibition. Dubai expo 2020 expected to create economic rewards, just like it has brought for Shanghai Expo 2010.
Shanghai expo attracted 70 million visitors, which boomed Shanghai's economy bringing in $13 billion. Moreover, it transformed the city completely, as not only fueled Shanghai's hospitality and tourism but also its infrastructure.
Economic Benefits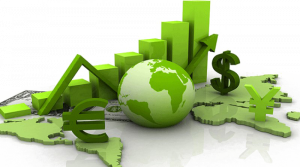 The 2020 expo, Dubai is expected to serve as a catalyst for Dubai's economic change. According to a statement by the Expo 2020 Executive Body, the overall GDP of the country is estimated to increase, bringing in more than $24 billion through several economic activities in various sectors. It is expected that the GDP is growth will be at a rate of 3.8% in 2020. The gathering of global nations to display progress and innovation will leave a positive economic impact on several business sectors, from small and medium enterprises to enterprising corporations.
It will offer economic diversification, increased investment opportunities, tourism and hospitality, job creation but also foreign investment opportunities. It is anticipated that the attraction of a global expo may bring $100- $150 billion US dollars in Dubai and throughout the UAE. FDI (Foreign Direct Investment) is already picking up the phase and it is expected to be at its maximum once the Expo begins.
Job Creation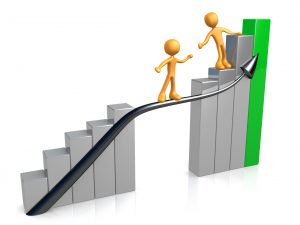 Although Dubai is considered one of the leading business hubs, its economic situations have led to a stagnant job market in Dubai in recent years. The Dubai 2020 Expo may improve job prospects drastically. More doors will be opened for collaboration opportunities and foreign investments are expected to generate almost 300000 new jobs through the UAE and Dubai. The primary sectors estimated to create new jobs in the market of employment are as follows:
Infrastructure
Travel and tourism
Transportation
Real estate
Logistics
Engineering
Aviation
Hospitality
Retail
Other industries, such as media, manufacturing, and art
An International event of such magnitude would require an effective network of volunteers. Almost 30000 volunteering opportunities are there for more than forty-five different volunteering roles. This would a boon for young adults who are looking for a means to gather experience during one of the largest events of the world.
Major benefits to attendees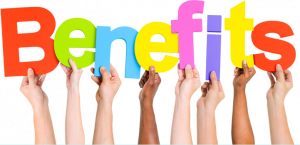 The nation has been planning to organize umpteen events such as summits, seminars, concerts, new product launches and formal meetings at the expo 2020. What is exciting is that Uber and Dubai Roads and Transport Authority have signed an agreement together to test flying cars at Dubai expo 2020. This would prove to be an ethereal experience for both attendees and Digital Transformation Companies that are participating at the Dubai Expo 2020.
Apart from the beneficial knowledge-sharing opportunities, the expo will also serve as a ticket to witness exquisite designs, engineered structures, and breathtaking architecture. Therefore, the attendees will have a once in a lifetime opportunity to witness the closing ceremony of the expo 2020 driven by knowledge, entertainment, and inspiration.
Lastly, the events hosted by the nation would unlock doors of business and trading opportunities for the participating countries. For example, Dubai has allotted $53.3 million US dollars to design and build the New Zealand Pavilion, which will not only be an advantage to the export market of commodities like Kiwi but also provoke New Zealand to widen trade pathways in high-development sectors such health, IT, education, and infrastructure.
Conclusion
Dubai represents innovation, collaboration, and progress, much like a world expo. With "Connecting Minds, Creating the Future" as the theme, Dubai is poised to go through an array of positive impacts throughout the central point in its economy.
While the long-term gains cannot be determined as of yet, it is noteworthy that the history has been kind to the nations hosting previous world expos. Additionally, economic change can be witnessed throughout Dubai as infrastructure projects book and business demand encounters positive growth.
Therefore, expo 2020 is a stepping stone for Dubai, as it will extend its relationship with the participating country. It will not only reshape the country and the city but also encourage investment in the MENA region.