Explore the Transformative Impact of Mobile App Development in the Automotive Industry
Explore the Transformative Impact of Mobile App Development in the Automotive Industry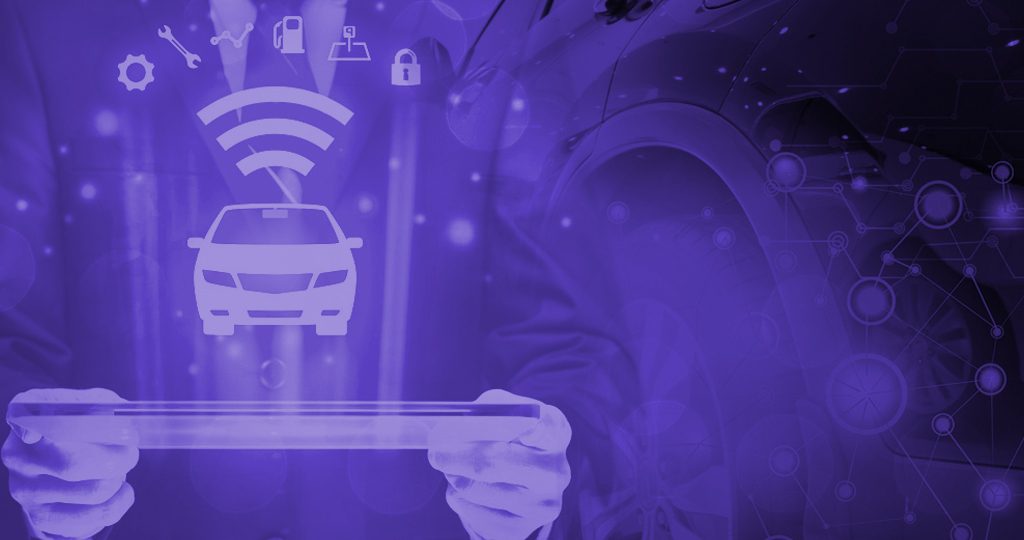 Reading Time:
4
minutes read
Overview: Although the automotive industry has been on the rise with the advent of EV cars and automated driving features, supporting infrastructure is still amiss. The transformative impact of Mobile apps on the automotive industry offers best-in-class features such as syncing driving data, assisted driving, managed in-vehicle networks, and access to cloud-based services. Do you want to know more about mobile apps for the automotive industry? Scroll down to read!
Mobile apps have now gained more popularity among people and businesses today for their unimaginable potential to drive things through a smartphone. Right from retail to the automotive industry, mobile applications have now become the platform to offer value-added services. 
Although the automotive industry has now started to adopt cutting-edge technology such as AI and ML, the ubiquitous mobile app has immense value on offer. According to a study, the mobile app market is expected to grow at a volume of $2,286 million by the year 2026, with total revenue predicted to expand at a CAGR of 9.19% between 2022 and 2026. This indicates more users and adoption across industries – the automotive industry would be missing out if it does not capitalize on this now staple technology. 
The automotive ecosystem is dramatically expanding based on trends like shared mobility, electrification, and connectivity. Mobile apps can offer supporting infrastructure for consumers to get a more well-rounded experience at the end of the day. Automotive mobile apps are set to open a gateway to better automotive experiences, in and outside the automobile.
Why are mobile apps important for your automotive business today?
Mobile application development in the automotive industry is important for your business for these reasons:
Starting from the top, automotive mobile apps allow businesses to provide detailed information to customers regarding automotive products while they are looking for good deals online. There would be no need for a customer to visit a dealership store to get information about any given vehicle, or automotive product. By offering easy-to-access services, your business can drive more sales as well as improve user experiences.
Geofencing in automotive mobile apps can be used to send push notifications on special offers directly to your customers located within a certain distance from the dealership store, and stay one step ahead of your competitors. This is considered one of the greatest tactics by many businesses to grab customers' attention.
Boost sales through follow-ups:
It is very important for you to keep your customers engaged during the buying process of a vehicle – and this you can do with automotive mobile apps. With automotive mobile apps, you can market the vehicle directly to your customers by sending messages such as online appointment booking, discounts, promotions, post-sale follow-ups for loyalty, etc., to gain their attention.
Increase revenue through servicing:
Vehicle servicing is one of the best strategies to reconnect with your customers through automotive mobile apps. Technology in the automotive industry is advancing with mobile apps since customers can book service appointments, consult dealers for vehicle repairs, make payments online, view service hours, etc., with a handy and intuitive mobile app. You can also update your customers about the service visit by offering options to schedule the next service appointment.

How did we help an automobile dealer to streamline their business operations?
We collaborated with one of the leading automobile dealers in Dubai, who runs a car dealership and supply operations. They have a huge market among service providers and customers for their moving parts. Their major business operations include determining the auctioneer, collaborating with dealers and suppliers, inspecting the cars, etc.
Our client's major requirement during the pandemic was to make the operations run smoothly based on the guidelines. They wanted a unique solution to manage their business workflow and drive more sales to scale their business. We analyzed their requirements and discovered some specific business challenges, such as highly complex business operations; the COVID pandemic affecting their business sales; a lack of data structure; difficulty managing the auction process; workflow; and record maintenance.
We planned to create two separate automotive mobile apps for our client – a dealership management app and a supplier management app since their business operations were complex and the requirements were different in these two areas. The operations in the dealership management app include vehicle pricing, warranty claims, parts ordering, finance, sales, inventory, and more. The operations in the supplier management app include operations planning, sourcing, materials management, logistics, retail, distribution, order fulfillment, demand forecasting, and so on.
Our mobile app developers used big data and cloud technologies to manage their business data and data analytics for quick decision-making in the sales process. We understood each and every requirement of our client and offered the best automotive mobile app solutions that simplified their workflow to focus on increasing customer engagement and sales and improve their entire business operations.
What is the future of Automotive Mobile Apps in the digital world?
Undoubtedly, the rise of mobile apps will have a huge transformative impact on automobile businesses in the future. The automotive industry has already started to adopt automotive software solutions powered by the latest technologies like big data, cloud computing, etc., to improve user experience, business operations, drive sales growth and customer engagement.
Cars are now integrated with mobile apps that boast smart features that send automatic crash alerts to the nearest hospital and their family members. Other functionalities of automotive mobile apps enable users to have access to car service reminders, remote unlocking, climate control, and so on.
Final Thoughts:
Mobile apps for the automotive industry are paving the way for many businesses to implement better digital strategies to entice new-generation customers. As it gets increasingly competitive to stay at speed with rivals in the market, implementing mobile app-based innovation can drive more sales, resulting in better outcomes. To increase your chances of success in the modern world, connect with the leading custom mobile app development services to get cost-effective automotive mobile app solutions, and dominate the global market.