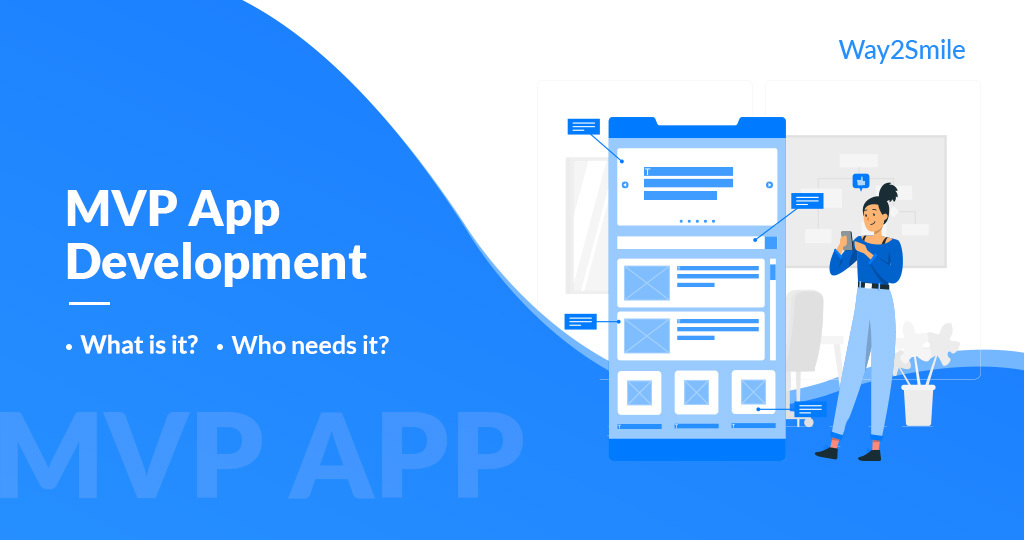 MVP App Development: What is it? Who needs it?
MVP App Development: What is it? Who needs it?

Most businesses and enterprises wonder whether MVP app development is right for them. Before we provide an answer for that, we have a question for you – what do Facebook, Uber, and Amazon have in common? If you guessed it right, they started as a Minimum Viable Product (MVP). Surprising, right? Given their growth and market value, they are truly an inspiration to many entrepreneurs who are planning to build a Minimum Viable Product. Before they were giants in their respective industries, they focused on solving specific problems. For starters, Uber helped users pay for taxi fares using credit cards, Facebook was just meant to connect Harvard students, and Amazon sold books.
Before they went full scale, they tried and tested the basic features, which enabled them to develop core functionalities to solve a specific problem and satisfy early adopters. This not only saved them time and money but provided them with the opportunity to learn more about their respective markets and the potential they hold before going full scale.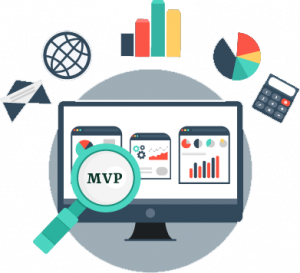 So, if you are venturing into the world of mobile application development, a minimum viable product can help you in validating your idea for a mobile application/product. Most importantly, it will provide you with the direction as to which app features should be included to achieve the primary objective.
If you are just starting out in the field of mobile application development, this post is going to help you learn a lot about a minimum viable product, its role in app development, and who should go for an MVP mobile app.
So, without further ado, let's get started.
What is a Minimum Viable Product?
Before we get into the details, it is important to understand what a minimum viable product is. An MVP is a minimal form of a product that is tested on the market for validity. This is a development strategy used by many of the mobile application development companies that allows them to validate or invalidate product assumptions and identify how the targeted customer base experiences and reacts to your product's core functionality.
This is an important approach before you release the product to the market as it provides a much-needed insight into your budget allocation. Building a minimum viable product is an iterative process that determines the appropriate product functionality and identifies user pain points.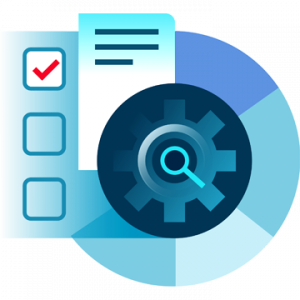 In mobile application development, building an MVP is a strategy where you just develop the core functionalities of the product to see whether or not it solves the problem and pleases the early adopters. Typically, a minimum viable product is a prototype or just the basic model of the actual product that you develop to test if it can fulfill the primary objective you want to achieve.
Unlike other app development processes, MVP app development follows a build-measure-learn approach where you can launch a product but can gradually improve on it as you validate or invalidate the users' assumptions, build future iterations, and learn what users actually want.
Read Also – MVP Vs Prototype Vs PoC
Take Facebook as an example. It was launched just to connect Harvard students. Today, you can sell anything on Facebook. How cool is that? So, building an MVP is a gradual process to app development where you continuously work on improvements, adding new features, deleting the old ones, changing the UI and UX, and a lot more.
Why Startups Need Minimum Viable Products for Mobile App Development?
If you are a startup with a slot for a mobile application for your products or services in the future, you probably know that in order to build an outstanding mobile app that too with top-notch features is not as easy as you think it is. There are considerations that go into play to achieve this milestone.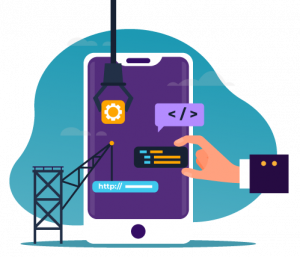 Every startup has its own set of compelling ideas that are unique. Nevertheless, not all of them will be a success. As an entrepreneur, there are several questions that may haunt you in your dreams. To start with:
Will the idea work or not? 
Will it hit the market? 
Will it satisfy customer needs? 
We are sure that you are in this kind of situation all the time if you own a startup. But the main question is – were you able to find the right outcome while executing your idea the way you have always wanted? 
Well, if the answer is NO, then you should not wait and opt for MVP. It will not only boost your ROI but will solve all your queries.
Mobile app development is a huge investment, and most mobile application development companies suggest that they should have a proper plan in place before deciding to launch a mobile app. From hiring a mobile app developer, content writer, graphic designer and to brainstorming ideas and setting up the marketing team, it takes a lot of effort, time, and money to launch a mobile app successfully.
If you want to skip all the hassle and validate your idea, MVP is the most effective concept that you should pursue.
MVP is the savior for all brand-new startups. As you already know, it is nothing but an early product release to test the waters. But why is MVP a need for startups? Let's find out.
#1 Reduced Cost of Development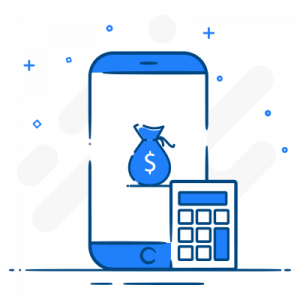 MVP app development allows you to evaluate whether the mobile app functions just the way you want it to be. If you go for full-fledged mobile app development with feature-rich functionalities, it is going to cost you a fortune. With the MVP concept, your mobile app will only have essential features that will require fewer resources to develop. The best part is that it can be developed over a short period of time.
#2 Develop an Enhanced Version App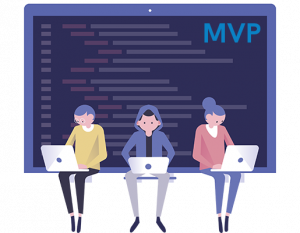 The MVP methodology enables you to assess the advantages and disadvantages of the application along with the target audience's instant responses. It concludes whether the mobile app succeeds in grabbing the attention of the users or not. If not, you can always redesign the app and deliver its improved version without compromising your budget.
#3 Encounter Security Issues in a Better Way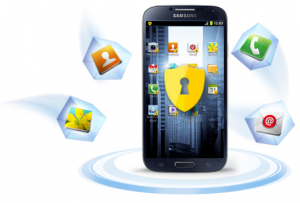 App security is given utmost prominence in today's digital scenario. This is especially paramount when you are incorporating a payment gateway in the mobile app. MVP methodology lets you detect any security loopholes and correct them the right way at the right time.
Conclusion 
There are many billion-dollar companies that have achieved success with MVPs. You must have come across apps like Facebook, Amazon, UBER, Snapchat, Instagram, etc. They all followed the MVP approach before becoming the giants. So, as a startup, MVP App Development should be your first priority rather than spending all your resources and money on building a full-fledged app.