How "Smart" Dubai is paving way for a sustainable future by putting technology at its core?
How "Smart" Dubai is paving way for a sustainable future by putting technology at its core?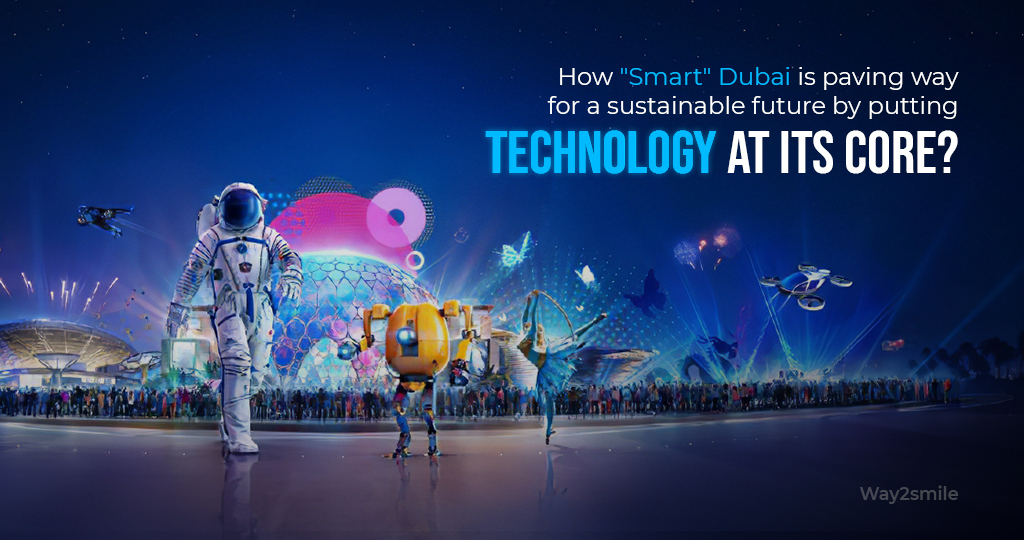 Reading Time:
6
minutes read

Smart this, Smart that….pretty much everything we hear in the recent years. But it is undeniably true that our lives have become easy with the booming smart technologies. The recent integration of the word smart is now being annexed with cities to take this "smart" game to the next level. Dubai tech hubs are working full-fledged to optimize the city and provide an entirely futuristic experience to the people.
So what's the big deal about making anything "Smart"?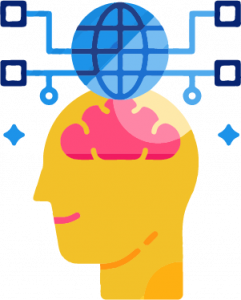 Any device or technology to be smart is to collect, organize, store, or visualize the data. The smart device becomes the face through which a central data pool is created.
A smartphone is a perfect example of this. It uses a cellular network to gather data from a central data source. That is why many futuristic minds and giant tech companies are focused on data collection and organization.
To collect data is the goal. Using digitalization is just a means to it. To amass mass data- both organized and unorganized data, and store them to find recurring patterns is not an easy task.
This is a piece of cake through digitalization. Imagine the mountains of data that is accumulated by the population of a city. A fool-proof, air-tight system that integrates Artificial Intelligence and Machine Learning to draw effective data from the pool can make all the difference in the world.
What is the end goal of a Smart City?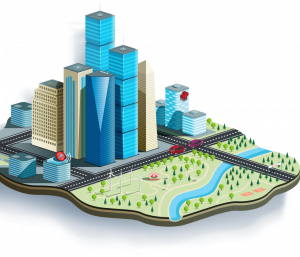 The vision for a smart city is to put sustainable development on the city's agenda. To achieve a sustainable future as a city or a country or a community is highly difficult. People follow different practices and honestly, most of them would hardly go out of their way to be environment friendly.
To achieve sustainability, a government would need tons of data. They need various data from their citizens, the city or country's geographical attributes, the psychological state of the citizens, and a lot more.
A smart city is probably the most scientific approach to achieve a sustainable future since it uses behavioural patterns of the people and psychological study of the mindsets to understand the schematics.
Analyzing this data and establishing a correlation between these what may seem like independent events, can help you achieve goals that were once deemed to e impossible. Basically, data engineering can be really helpful for governments.
Read Also – The UAE Strategy for the Fourth Industrial Revolution (Industry 4.0)
OK, so how is Dubai approaching this?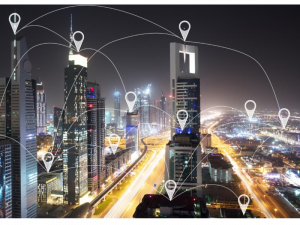 Dubai is on its way to becoming one of the most established tech capitals. Many IT companies in Dubai work alongside the government to scale production. There are many initiatives and steps taken by Dubai to achieve sustainable development through digitalization and transforming it into a smart city.
Also, people have this common misconception that sustainable development is something that has only to do with the environment. They cannot be farther from the truth. A sustainable society focuses on creating a balance and establish equal opportunities for the citizens and provide them with every basic amenity for them to utilize these opportunities.
For instance, eradication of hunger, abolishing poverty, closing the unemployment gap, etc. all fall under sustainable development. Dubai for sure understood this better than any other city.
Read Also – Digital Transformation in Dubai: What's Next for the Oil & Gas Industry?
Dubai's paperless strategy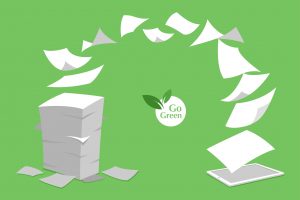 Dubai's paperless strategy might be one of the most strategic movements by the country's government. Dubai has adopted an aggressive strategy to make sure that they achieve this "Paperless Dubai" goal within this year.
They are digitizing every public and government record for instant and efficient access. This rapidly changes the public sector and its productivity. Dubai tech hubs are collaborating with the city's government to provide sustainability management consulting to make the city one of the most successful smart cities in the world.
This paperless initiative can help save 130000 trees and allocate these deforestation funds to feed the children. The Dubai government is also actively planning to allocate these passive and idle resources to areas where it is needed.
Dubai's transportation industry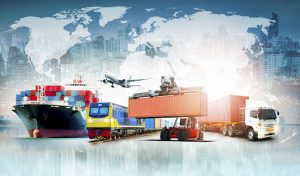 The logistics and transportation industry in UAE is estimated to be $30.33 billion. This big of an industry can still be optimized to yield better results. Dubai is one step further in these things.
It has been following the non-contact payment methods for a very long time. The transportation industry is now aiming to completely adopt RFID tags to pay for the tolls and other fees.
Public transportation is using an NoI card to collect payment from the citizens. This can be used to pay for any kind of public transportation in Dubai. Eradicating such complexities to provide the best user experience is one of the core characteristics of a smart city.
The speculation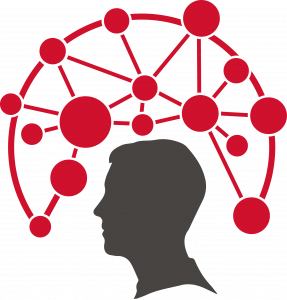 It is estimated that within 2050, there will be a drastic shift in the population pattern. Nearly 70% of the population is expected to move to cities and urban areas. In such scenarios, smart cities can help analyze the shift and monitor the various factors of the population for a peaceful livelihood.
The steps taken by Dubai to achieve sustainable development by evolving into a smart city is probably the most practical way to look at the future.
Dubai tech hubs are highly enthusiastic and open to join hands with the leading digital players around the globe. The GITEX expo was one such initiative.

The 40th Gitex was something to look for since it was the first major tech event after the COVID-19 outbreak. We, Way2Smile, was more than excited to participate and interact with fellow tech enthusiasts after a lockdown that felt like an eternity! Nevertheless, it was a great platform for us to gain insights into the hand of technology in overcoming the pandemic.
Take a look at the 40th Gitex expo 2020.
Optimizing the urbanization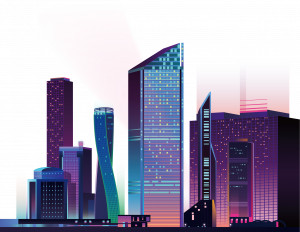 The population migration to urban and semi-urban areas is not something new. Ever since industrialization, job opportunities have been exponentially growing in the urban areas. Optimizing these resources should be the government's top priority and there is no practical way other than digitalization to attain this goal.
Finding the sweet spot between economic development and being environment conscious. The rising population in the urban areas can lead to a wider gap between different sections of society. This in turn could increase the class disparity and crime rate fluctuations.
Dubai is one of the most popular tourist destinations in the world, cannot afford such stakes. The government needs to utilize the data from reliable data points to maintain the equilibrium.
Read Also – What Dubai Has Achieved in Tech Run In 2021?
Concluding this,
The whole point of creating a smart city is to develop a society that incorporates various factors and dimensions into the system that can transform eh course of humanity. Though the term smart city has been around for more than 25 years, the word has more meaning now than ever. This is only possible because of the digital revolution. The future will only increase the scope for creating many other smart cities and it is better to envision the future in this way.