Top 10 Mobile App Development Companies in Lebanon
Top 10 Mobile App Development Companies in Lebanon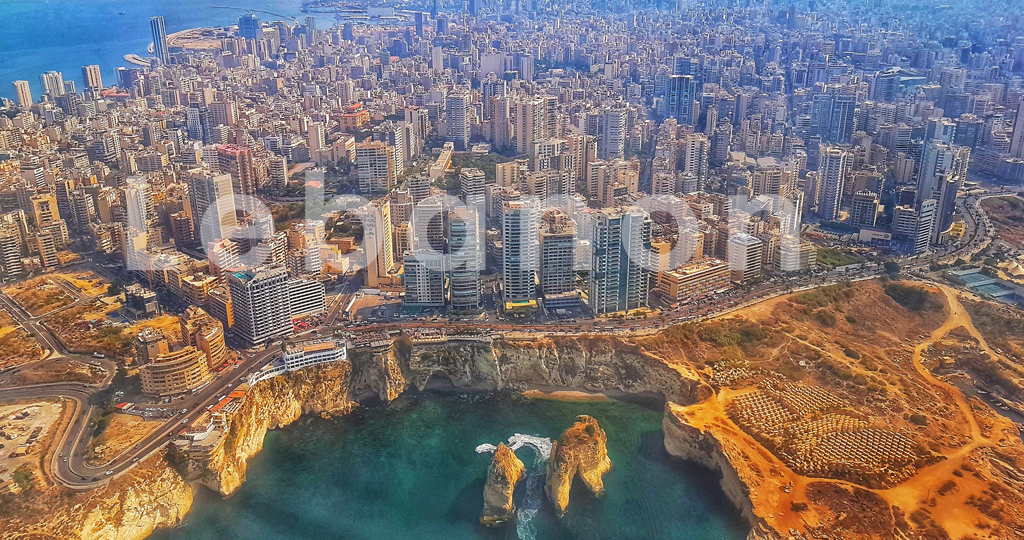 Reading Time:
7
minutes read
Nowadays, every business needs web application development for their use. Regardless of the industry, you work in, having a mobile app on hand can be a lifesaver for every mobile app user as well as clients. Mobile apps are so popular because of this. The best app may not result in more revenue, but it must solve your client's problems. In this regard, it's crucial to hire the best Lebanon mobile app developers. App development companies can't be judged based on their websites. The development of social and digital advancement can be concentrated on with such a wide variety of applications. To make a name for yourself and stay ahead of the competition, you must stay on top of the latest trends in mobile applications. Listed below are the top ten mobile application development companies listed in Lebanon. Look at their websites, read reviews, or contact them to make your decision.
1. Way2Smile
Way2Smile providing technology solutions to drive the economy forward is their goal as a leading IT consulting company in Dubai. Despite having 800+ IT consulting companies in the UAE, they've always been an outlier. In other words, they can solve problems that others would rather ignore. Engineers, designers, and marketers, all of whom are passionate about technology.
Businesses of all sizes and across industries can benefit from our IT consulting services like mobile app development, web development, data engineering solutions, enterprise app development, data analytics solutions, cloud solutions, ERP solutions, SDG solutions, and IT consulting services. To enhance the core model, of Fortune 500 companies, and government agencies, Way2Smile is the best app developer for startups.
2. Eurisko mobility
Eurisko Mobility is the Middle East's leading mobile app developers company in Lebanon. Multilingual teams with excellent communication and critical thinking skills, award-winning in Agile and SCRUM methodologies, and working in onshore and offshore situations. With their constantly evolving technology stack, they can deliver high-quality native mobile apps, responsive enterprise-level web applications, and 3D and 2D games. The engineers are continuously trained on software development trends and best practices and quality assurance methods. Eurisko believes that user experience is a crucial and dynamic part of software development. To ensure optimal quality and end-user satisfaction, the UX/UI experts continuously evaluate and test digital products.
3. WeWeBit
The most trusted mobile application development company, Wewebit provides clients with highly customized, high-quality software solutions based on years of experience and expertise. They develop robust, scalable, and best-in-class web applications tailored to your specifications. Providing custom solutions for small startup websites to large commercial systems, they offer a wide range of services to their clients. Their development team is proficient in a variety of open-source technologies, and they have designed custom solutions for clients ranging from small web applications to complex financial systems. 
4. Virtecha Solutions
Virtecha Solutions is a mobile app development service provider development firm. It specializes in web and smartphone application development. They combine cutting-edge technology with essential business standards to provide applications, web tools, and customized solutions. Their skilled developers create custom mobile application solutions that precisely match the needs of their clients. They assist you in developing a mobile app strategy that will take your app from concept to completion.
They use cloud computing to deliver fast, dependable software to meet the needs of businesses all over the world. Creative teams at this company create websites and applications tailored to specific tastes and requirements.
5. Yadonia Group
Through alliances and partnerships with businesses that provide comparable services, they aim to create a distinctive strategy for expanding their services globally. Governments, cultural organizations, and large, medium, and small businesses can rely on them for high-quality service. As a result, your company can achieve high-quality solutions focused on quality. Regardless of the size of a client's business or where it is located around the globe, they all need high-quality solutions to compete in today's global economy. Through its information technology-related solutions, Yadonia Group offers a variety of global market access solutions to clients. As a result of its ability to blend artistry, technical expertise, and marketing knowledge, Yadonia Group has a competitive advantage over its competitors. Due to the company's results-driven approach, Yadonia Group provides clients with innovative solutions at an affordable price.
6. Ailoitte
Ailoitte is regarded as one of the top 10 mobile app development companies in Lebanon. Mobile application development services are provided by this top mobile app development company depending on the requirements of the client. Since Ailoitte emerged as a leading mobile app development company in 2017, top brands have been linked to it. In addition to using cutting-edge technologies, the mobile app developers of this company offer expert opinions about the technologies they use. Getting an app developed within strict deadlines is an important factor to consider when working with Ailoitte. An experienced team of mobile app developers develops mobile apps that are cross-platform and work on Android and iOS. The mobile application development services are focused on creating a supreme user experience. Since mobile applications are portable, pocket-friendly, and enhance the end-user experience, they are a good substitute for built-for-purpose devices.
7. NOVA4
NOVA4 is the most trusted mobile application development company. With a team of skilled and young professionals dedicated to unlocking the future. It was founded by talented website developers, dedicated app developers, and artistic web designers. They have developed more than 50 web and mobile apps over the past 10 years with the help of their team. NOVA4 creates speedy, scalable, secure, and secure websites and mobile applications for your company or brand that provide data protection, storage, and security. In the new era, media, entertainment, and industry have converged to create new business and profit opportunities. New opportunities can be unlocked through a website. Moreover, mobile apps simplify your life and make your website experience better. Nova4 is a knowledge-based, digital, and innovative environment and is a great place for them to thrive.
8. Solweavers
As a leading provider of business solutions, Solweavers has carefully chosen a team of experts with the highest qualifications and experience. Through a passion for clients and a focus on business-grade services, the company offers a multitude of proven business-grade services. Solweavers is dedicated to providing the most up-to-date and fashionable solutions. The objective is for top app developers to make the solutions a valued asset to the company. They strive to make the solutions work seamlessly with the company so that it can grow. As a result, they collaborate with you to support your growth. Business operations are enhanced and performance is optimized by using IT solutions and software. Design and marketing solutions that are on time and a budget are provided by them in consultation with you directly. Through artfully executed solutions that make a significant impact, they aim to ensure their clients' satisfaction.
9. iSpectra
iSpectra are the best app developer for startups who want to elevate their business to a higher level through an online presence. Users who are really in need of their services can receive complete solutions and innovative solutions from them. A cornerstone of their success is offering their clients state-of-the-art solutions in today's knowledge market. A culture shift is always necessary when implementing a new methodology. They offer readily available talent with their distributed agile teams. Scrum methodology, daily stand-ups, collaborative sprint planning, and low-cost tools are all key components of the agile DNA. iSpectra offer end-to-end IT services that help companies improve their digital experiences and upgrade their IT infrastructure. Customers can thrive in the digital age through exceptional people, proven practices, and innovative products with iSpectra. Every project that iSpectra undertakes, the company's primary goal is to provide an exceptional customer experience. A wide range of international organizations turns to iSpectra to build, maintain and scale their digital products.
10. Belitsoft 
A well-known business in the mobile app development service provider is Belitsoft. A global leader in mobile app development, they are considered among the best in the industry. Creating successful mobile apps requires collaboration, according to this industry leader. If you are looking for mobile app development collaborators, Belitsoft might be your best choice. A futuristic approach is taken by Belitsoft's mobile app developers when creating mobile apps. In the market for over 17 years, Belitsoft has offices across the country.
Few tips to consider when looking for an app developer:
1. Consider your needs
Clear requirements are essential to a project's success. Make sure your team defines the features and functionalities you want your app to have before turning your concept into a fully functional product.
2. Confirm that your brand is able to be adopted by app development companies
The development process for mobile apps is easier in the hands of businesses that specialize in incorporating brand-specific design elements and trends. A successful product depends on this. To sustain business growth, branding is crucial. Through a unified and cohesive brand identity across all channels, you can increase brand recognition, improve user experience, and ultimately increase conversion and revenue rates. Branding is crucial to the success of your app. During the interview process, ask your potential partners what mobile application development platforms they use to ensure that your desired product will work with all of your devices and networks.
3. Request to see earlier samples
Check out these companies' portfolios or request samples to see their work. See how their apps work by visiting their websites. The quality of the app and the user experience can be determined by comparing these to the potential partners.
4. Check out the reviews
Read the reviews of its past clients to determine if the company is reputable and whether its clients are satisfied with its service. As well as revealing a company's strengths and weaknesses, reviews can also reveal its corporate values.
5. Discover their security procedures
To ensure high levels of security, the app must be developed by a mobile app developer who is capable of providing that service.
6. Think about the environment
Globally, top app creators are dispersed. Consider your preferences before outsourcing your project to a nearshore or offshore development company. Be sure to find out how the time difference and any language barriers might affect the project if you decide to collaborate with someone far away.
7. Give recognition to the people working on your project
Consider spending some time getting to know each member of the partner's team before hiring them. Learn about their professional background, notable projects, and even their general sense of style. To ensure the best outcomes, spend time learning about each team member's area of expertise and commitment level.
8. Transparency and partnership should be examined
A top app development company will have a clear timeline, excellent planning, and transparent communication. By sharing information about their overall procedure, team structure, software used, and more, an app design company conveys confidence in their process and has your best interests at heart. Creative and logistical processes will be transparent at the market's top companies.
Conclusion
Innovative, passionate, and award-winning businesses are frequently the best. By enhancing the image of brands and setting companies on the path to success, they enhance the reputation of companies. There are, however, differences between agencies. There is no equality in talent or procedures between them. Android app developers specialize in creating apps for Android devices, while iPhone app developers focus on developing apps for iPhones. Choosing the best app developer depends on your company's needs and objectives. Conducting adequate research will also help you locate the best partner for expanding your brand online. Here's a list of app development companies that lead the field based on the types of developers, locations, and costs.