Digital Twins: Bridging the Physical and Digital Goods Powered by IoT
Digital Twins: Bridging the Physical and Digital Goods Powered by IoT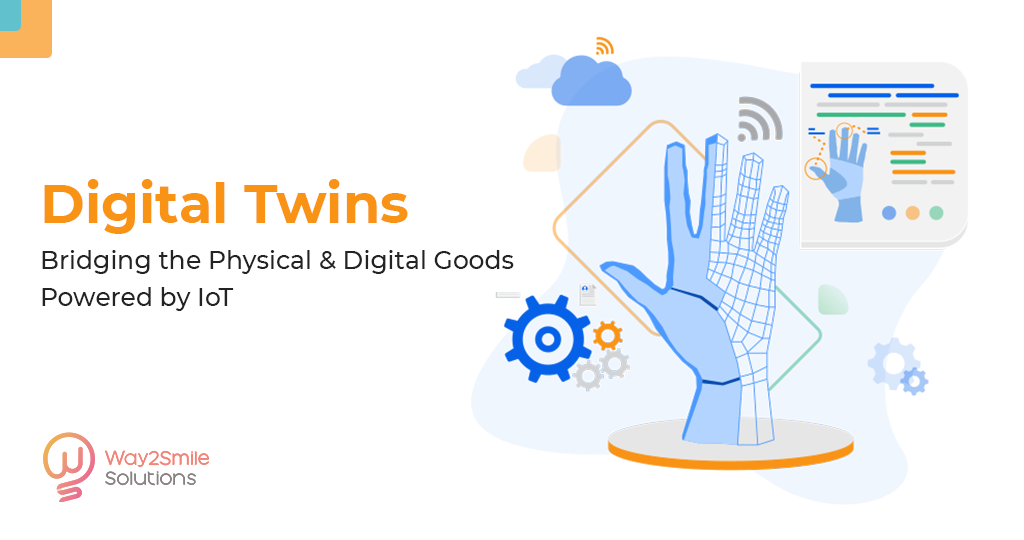 Reading Time:
4
minutes read

Digital Twins are have seen increased usage in recent years. This concept consists of all capabilities to grow a business to the next level. This twin will enable one to collaborate, gather sensor data, simulate conditions, understand the scenario's clearly, and output instructions to manipulate the physical world. 
Today, most of the Digital Transformation Companies are utilizing Digital Twins and its capabilities in a variety of ways. In this blog, we have discussed how Digital Twins can bridge the gap between physical and digital goods by empowering the Internet of Things.
Role of Digital Twins in various sectors:
Automotive & Aircraft sectors
Digital Twins are used for optimizing the entire manufacturing value chains and innovating new products in this industry.
In the energy sector, oil field operators are responsible for capturing and analyzing massive amounts of in-hole data which is used to build digital models that guide drilling efforts in real-time.
In the Healthcare domain, cardiovascular researchers are creating highly accurate Digital Twins of the human heart for clinical diagnosis, education, and training.
Digital Twins has played a great role in Smart City Management as well. Many countries already started to use a detailed virtual model of themselves in urban planning, maintenance, and disaster readiness projects.
Read Also – Digital Transformation in Financial Services
Digital Twins can simulate any aspect of a physical product's engineering drawing, dimensions, or represent all the subcomponents and corresponding lineage in the broader supply chain of the customer from the design table.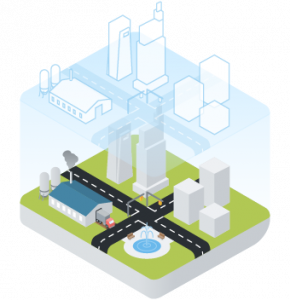 This technology can take many forms but they all capture and utilize data that represents the physical world. Recent research suggests Digital Twins Market is expected to reach US$35.8 billion in value by 2025.
Right from early 2000, Enterprises are figuring out the way to use digital models to enhance their product and process. Though Digital Twins weren't popular those days, companies figured the way of connectivity, computing, data storage, and bandwidth which is required to process a huge amount of data involved in creating digital twins were cost-prohibitive. Now, this trend is gaining momentum evolving simulation and modeling capabilities, better interoperability, IoT sensors, cloud computing infrastructure, and availability of tools.
Digital Models integrated with Data for real insights:
Digital Twins capabilities began as a tool of choice for engineers toolbox since they streamline the process and eliminate the need for prototype testing. Using 3D simulations and human-computer interfaces such as Augmented Reality and Virtual Reality.
Engineers can thus figure out the specifications, how it will be built with what materials, and how the design measures against relevant policies, standards, and regulations. It also helps engineers to identify potential manufacturability, quality, and durability issues.
These things are confirmed before designs are finalized. Hence, traditional prototyping accelerates with products moving into production more efficiently and cost-effectively.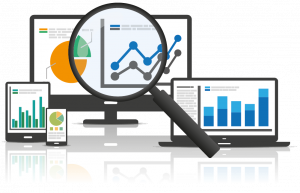 Beyond design, Digital Twins are here to transform the way companies operate and perform predictive maintenance of products and machinery in the field. Sensors are integrated into machines to feed performance data into a digital twin in real-time.
Hence, it makes it possible to identify and address malfunctions before they happen to tailor-service and maintenance plans to better meet customer needs. Recently, the popular Royal Dutch Shell launched a two-year Digital Twin initiative to help oil and gas operators to manage offshore assets in an efficient way, increase worker safety, and explore predictive maintenance activities.
Read Also – Blockchain in Digital Transformation: What Does The Future Hold?
Digital Twins can help optimize supply chains, distribution, and fulfillment options, and even the individual performance of the workers involved in each. The best example of this is Unilever, the global brand which has launched the Digital Twins project aiming to create virtual models of numerous factories.
At every location, IoT sensors are embedded into the factory machines which feed performance data into AI and Machine Learning applications for analysis. The analyzed information is then fed into Digital Twins which are responsible for identifying opportunities for workers to perform predictive maintenance, optimize output, and limit waste from products. Even Smart cities have adopted Digital Twins to address traffic congestion remediation, Urban Planning, and much more.
The reason why Digital Twins has accelerated:
The tools for building Digital Twins are growing in power and sophistication. With Digital Twins, it is possible to design and detect real-world problems and process them instantly. As the number of vendors are increasing, the range of options are also expected to grow higher.
Data from real-time asset monitoring technologies such as LIDAR (Light Detection and Ranging) and FLIR (Forward-Looking Infrared) can be incorporated into Digital Twins easily. Similarly, IoT sensors embedded in machinery or throughout supply chains can also feed operational data directly into simulations, enabling continuous real-time monitoring.
Right from a decade, the ability to integrate digital technology with the real-world has enhanced drastically. Much of this improvement can be attributed to enhancing industry standards for communication between IoT sensors, operational technology hardware, and vendor efforts.
The large volume of data is responsible for creating Digital Twins to offer meaningful data insights. The latest data visualization tools go far beyond basic dashboards and standard visualization capabilities to include interactive 3D, VR, and AR-based visualizations, AI-enabled visualizations, and real-time streaming.
Read Also – Digital Transformation in Dubai: What's Next for the Oil & Gas Industry?
Conclusion:
Digital Twins are here to empower the world with new-gen technologies and make the business processes hassle-free. Though they are in a growing phase, we can expect them to have a higher reap without any doubts.
We people at Way2Smile are here to help you with the implementation of Digital Twins in a cost-effective manner. You can check with us instantly by clicking below!
We're are also excited to listen to your thoughts through the comments section!