How Technology is Transforming the eCommerce Landscape in 2023?
How Technology is Transforming the eCommerce Landscape in 2023?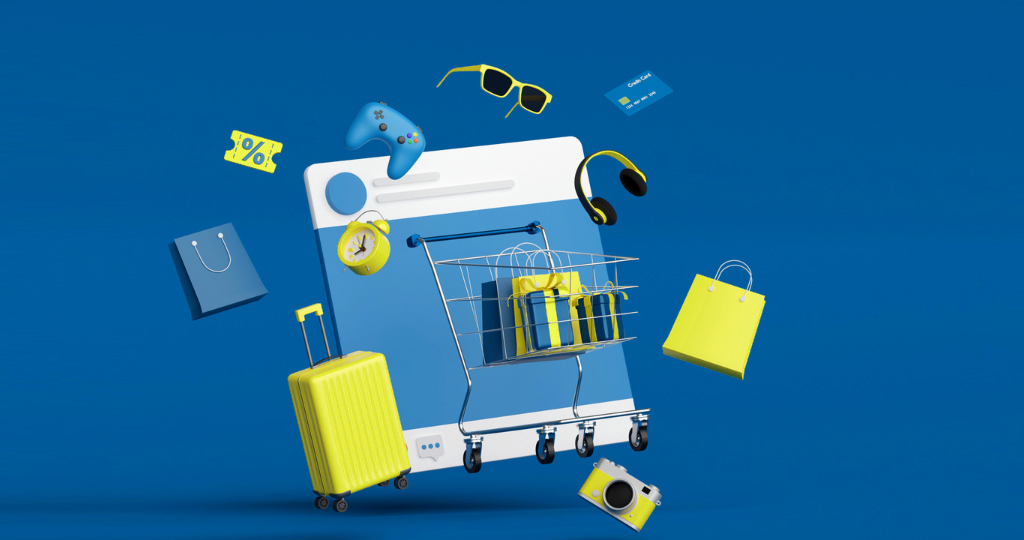 Reading Time:
5
minutes read
The unprecedented need for shopping using the eCommerce platform is poised to increase to an all-time high in 2023 with many retailers indulging in moving business to online platforms. This should also encourage big strata of entrepreneurs to invest in starting a new eCommerce venture. The online shopping behaviors of customers are likely to augment and enlarge to three complete folds since the beginning of the eCommerce Industry according to Statista. According to the research finding the sales revenue is projected to increase from 1.3 trillion in 2014 to 6.5 trillion in 2023.
The complete result of this study would be a lot of E-Commerce ventures getting set up and virtually could mean expanding their business brand across the globe. More clearly speaking every e-commerce business owner might have to get a good awareness of the prominent changes affecting online businesses run globally. The online shopping business should make use of technology to create numerous ways of competing against several online retailers and induce customers to more and more in-store shopping experiences.
This boom in the E-Commerce industry is expected to usher a list of mobile app development companies to take advantage of the changing 2020 trends in the eCommerce industry and to develop incredible mobile app solutions viable for marketing across clients and eCommerce companies. On the contrary, if the shopping company starts to show the least response to these technology trends, globally then the company is bound to underutilize its ability to grow its eCommerce business amidst the existence of a digital economy.
Technologies Transforming the E-Commerce Industry
The Statista Research finding reveals that all E-Retail revenues would have a spike in the capital turnover raising from 3.53 trillion in 2019 to 6.54 trillion by 2022. In fact, the eCommerce platform is borne with transient and frequent technology changes which makes it a global industry that presents numerous challenges for building digital transformation companies. It is time to dive deep into those technology trends that can revolutionize most parts of the e-commerce industry expansion.
Raise Voice-Activated Payments
The excitement to have voice assistance and smart speaker placed in the consumer house including Alexa, Apple Siri, and Google Assistant should involuntarily play a vital role in shaping the future of the e-commerce industry with a flooding number of customers accessing voice-enabled shopping. When talking about the evolution of digital commerce, is mostly influenced by the voice-activated payments that have secured the maximum of business transactions upon products purchased. Indeed, the level of shopping accuracy and mobility convenience has significantly high lighten the prolonged existence of voice commerce in 2020.
At present, a lot of E-Commerce merchants have not upgraded their websites, or apps to include voice-activated payments rather depend completely on the keyboard data inputs. However, with the steady availability of different tools like Google, Apple, and Amazon voice-enabled commerce surely a bunch of tech-suave businessmen is expected to soon introduce voice payments into their e-commerce marketing strategy.
Omnichannel Shopping will become the Dominant
The usage of Omnichannel Retailing can provide the next generation of shoppers with an easy and consistent way of buying experiences across different channels and mobile devices. The result of a Harvard Business Review survey proves that nearly 73% of shoppers happen to indulge and respond towards making a successful shopping journey utilizing the multiple channels option.
With more and more customers increasing and inclined to the steady adaptation of voice commerce there would be a greater domination of Omnichannel Shopping in 2023. It should also help online retailers to understand the customer buying spree with respect to most viewed items, buy carts, ordered items, and cash flow streams. This can ensure the retail shopping business chooses a lean supply chain management and attain a higher level of quality serving and acquiring customer loyalty.
Augmented Reality E-Commerce Experiences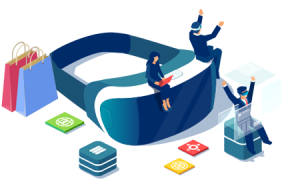 Augmented Reality is a technological innovation that can greatly enhance E-Commerce experiences to a high degree of personalization. It can virtually provide real-time access to view the online store and select the most desirable product without any circumspection. Business Owners can integrate AR Technology within their online store and expect to leverage on improvising product sales, conversion rates, and quantities sold and dispatched. Nevertheless, the least presence of AR in a mobile store should help you in maximizing your efforts on product marketing.
Machine Learning creates a personalized Customer Experience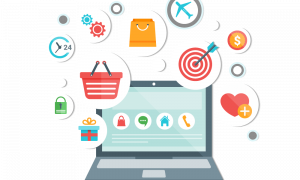 The use of Machine Learning empowered by AI might normally enable your business to effectively strategize on the most sold-out item amongst your local customers and then personalize their shopping experiences reinforce ably. Moreover, it can provide digital transformation companies a way ahead direction to go through every customer review posted over the web and gain a clear perception of customer experience and satisfaction. On progression with Machine Learning tools, you can better the eCommerce sales and anticipate to each and every customer's need reliably
Visual Commerce is on the Rise
In case, your customers have gained adequate knowledge doing online shopping then it will be appropriate and beneficial to introduce them to Visual Commerce utilizing Mobile Technology. A recent study on users accessing mobile technology for shopping clearly states that nearly 73% of the total eCommerce sales transaction is said to be complete by the year-end of 2021.
When thinking about the opposite scenario with shopping websites built with inadequate of mobile-view compatibility then in that case almost one-third of the consumers happen to switch to some other competitor momentarily.
While being an E-Retail partner it is imperative to regularly improve the customer experience journey for your online shoppers. Here are a few effective ways to develop your shopping website and make it more mobile-friendly for the quick loading of pages.
A fast browsing Progressive Web App can be designed for your online store and extend its Omnichannel convenience for customers to instant shop without accessing the Internet
The Accelerated Mobile Pages can be built for your shopping business and entertain those few shoppers who could access your site utilizing smartphones
Always own a mobile-friendly site to allow your customers to have a smooth checkout process
Improved Shopping Experience through IoT Technology
The implementation of IoT Technology for your eCommerce business can greatly increase the in-store shopping experiences and thus neglects the expensive task of setting up a cashier-less store. For instance, Beacon Services are a kind of IoT Technology that can be transmitted to the target customer using a smartphone network while further on, establishing the beacon signal routes apparently to market your display products more effectively to all the customers.
New Payment options will Emerge
A resilient payment system is always a need in the world of E-Commerce business and in fact, it can highly influence any customer into going for an explicit brand while doing online shopping. There should be new payment options fast emerging like cryptocurrency, bitcoin besides the latest digital wallets that offer low transaction fees for customers engaged in online shopping goods.
In 2023, the eCommerce Industry will find the integration of the Bitcoin Platform for digital payments a great convenience and might authorize the use of cryptocurrency for all their sales transactions.
Conclusion
The e-Commerce Industry revolution will be at its pinnacle in 2023 and way ahead be prepared to smoothly adopt the latest online shopping trends exhibited by people living the world over. The use of voice commerce, AR, ML, visual commerce, and omnichannel shopping trends will likely increase and enhance the customer experience commendably.
It will have a big impact on utilizing technologies and further creating new opportunities for IT Consulting Companies to capitalize on and build eCommerce platforms reassuringly. There may be an expected steep growth of the eCommerce industry soon after the approval of cryptocurrency payments that affect how a consumer chooses a global brand.