Top Trends in Healthcare App Development
Top Trends in Healthcare App Development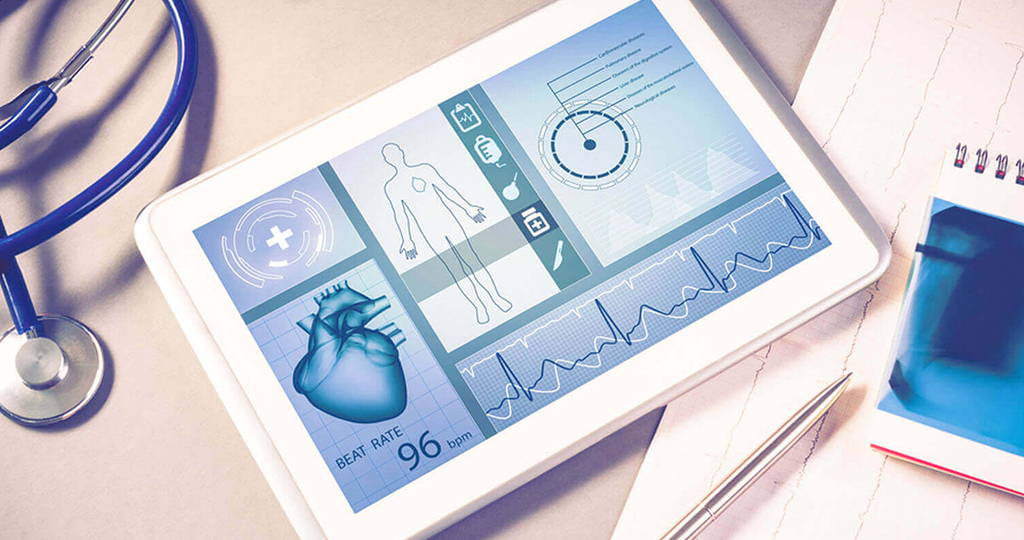 Reading Time:
4
minutes read
Overview: The healthcare industry has advanced in terms of technology and infrastructure as people have become more health conscious, but the industry is still struggling to efficiently serve all its users. This was evident during the COVID-19 outbreak. 
There has been a considerable shift to adopt digital technologies in health systems all over the world since the outbreak. Today, we have mobile applications for every aspect of healthcare, including scheduling doctor appointments, monitoring patient health conditions, diagnosing problems, and receiving remote medical care. Let's dive deeper to explore more about mobile healthcare app development trends in 2023. 
The healthcare sector is developing quickly, much like most other industries, thanks to technological advancements. Both healthcare facilities and patients have benefited from these modern technologies. For example, patients are able to provide a description of the symptoms on their phones, making it simple for medical practitioners to diagnose their patients' illness, remotely.
According to a study, the market for digital health will reach $1,041 billion by 2030, expanding at a 21.6% CAGR. Businesses that specialize in developing healthcare mobile apps have seen a sharp uptick in the demand for healthcare software in the last couple of years alone. Understanding mobile healthcare app development trends for 2023, is monumentally important for mobile app developers.
Top 10 healthcare application development trends in 2023 and beyond:
People are looking for quick, secure, and practical services as they become more tech-savvy. The greatest healthcare applications address pressing and relevant problems for the user. The top 10 tech trends in healthcare app development for businesses are as follows:
1. Artificial Intelligence (AI) & Machine Learning (ML)
Our perspective on how modern healthcare is delivered is shifting as a result of AI and ML. AI technology gives computers the ability to think, learn, and behave in ways that are comparable to humans, to the point that they are capable of carrying out a variety of clinical and operational tasks related to healthcare. 
The growing need to lower healthcare costs, complicated healthcare datasets, and the increasing need for improved healthcare services due to the disparity between health personnel and patients are the main drivers influencing the adoption of AI and ML-based mobile app solutions in healthcare.
2. AR/VR
The major effects of AR/VR in healthcare mobile apps will be to improve practitioners' processes through virtual environments, helping patients get sound medical advice even in a virtual environment. Virtual reality settings are known to assist patients in recovering from trauma more quickly and easily. On the other hand, AR / VR technology can aid surgeons in performing surgeries with more precision.
3. Big Data
The healthcare industry produces huge amounts of data. Big data, a crucial component of the EHR (Electronic Health Records), includes all the demographic information, progress notes, and medications that are essential to the patient's care.
Big data analytics services are essential to public health since they can be utilized to spot trends and stop further developing health crises. For example, with the ultimate aim of curing cancer, data points from billions of cancer patients are used to get deep insights and develop a new understanding and improve research methodologies.
4. 
Chatbot
Numerous chatbot use cases targeted directly at the healthcare sector promise to make changes in a way that is more intuitive, immediate, and individualized. Chatbots have already raised the standard for customer support and service. If the same methods are emulated, healthcare businesses can start using mobile apps to provide patients with customized and immediate healthcare services facilitated with chatbots.
5. Cloud Computing
A vital role of medical services is the collection of data and maintenance of records. The management of this volume of data has proven difficult for healthcare vendors. This is true especially in times of pandemics, epidemics or endemics, since there is a sudden spike in patient data across different facilities, and in some cases across different locations. 
Access to patient records, insurance policies, medical bills, and other data would be made simple by integrating electronic medical records (EMR) and electronic health records (EHR) with cloud-based mobile apps.
6. Internet of Things (IoT)
The Internet of Things is useful for tracking medical equipment in real-time and keeping an eye on patients' medical records. Doctors can get a constant flow of information about their patients' health with the use of IoT devices. 
IoT sensors help to schedule maintenance in a timely and practical manner and to avoid unplanned equipment failure in this way. IoT-based healthcare apps have the potential to significantly improve patient health and the performance of the healthcare system.
7. 
Patient-Generated Health Data (PGHD)
Nowadays, healthcare apps have functions that request patients to provide their medical data. This data typically covers the patient's medical history, present symptoms, and other aspects of their health. Patients can fill in any gaps in their health data with the use of PGHD. The healthcare software uses these medical records to create a thorough picture of the patient's health. 
8. Remote Patient Monitoring (RPM)
Utilizing RPM apps outside of clinical settings aids in the collection of patient data. Patients track their daily health data, which is subsequently entered into a database. Patients who are unable to frequently visit the hospital can benefit most from RPM-based mobile apps. The relevant doctor or medical professional may verify the data provided to the RPM applications. With no face-to-face interaction necessary, they can review patient data, all remotely. 
9. Telemedicine
While telemedicine has significantly changed the healthcare sector by bridging the distance between patients and doctors, adoption continues to grow. Since these apps enable contactless healthcare procedures, it was fairly easy for healthcare providers to handle incidences such as the COVID pandemic.
10. Wearable Devices
Over the past few years, wearable technology has gained popularity. This technology is now influencing our daily lives, from Apple smartwatches to FitBits designed for specific sports. Wearable devices have a variety of healthcare applications, including cutting-edge ones like wearable ECG monitors and diabetes monitoring equipment.
The rapid adoption of wearable technology presents more opportunities for healthcare practitioners to create medical apps with device connections. These tools then collect crucial data, including blood pressure, heart rate, blood sugar level, and more, to enable doctors to better understand their patients' health.
Wrapping Up:
The new standard in the healthcare sector is mobile apps. Patient-physician communication is made easier and more effective with the use of mobile healthcare apps. Leading mobile app development companies like Way2Smile specialize in developing cost-effective healthcare mobile app solutions.