The Future of Retail Post COVID-19: Innovation & Transformation
The Future of Retail Post COVID-19: Innovation & Transformation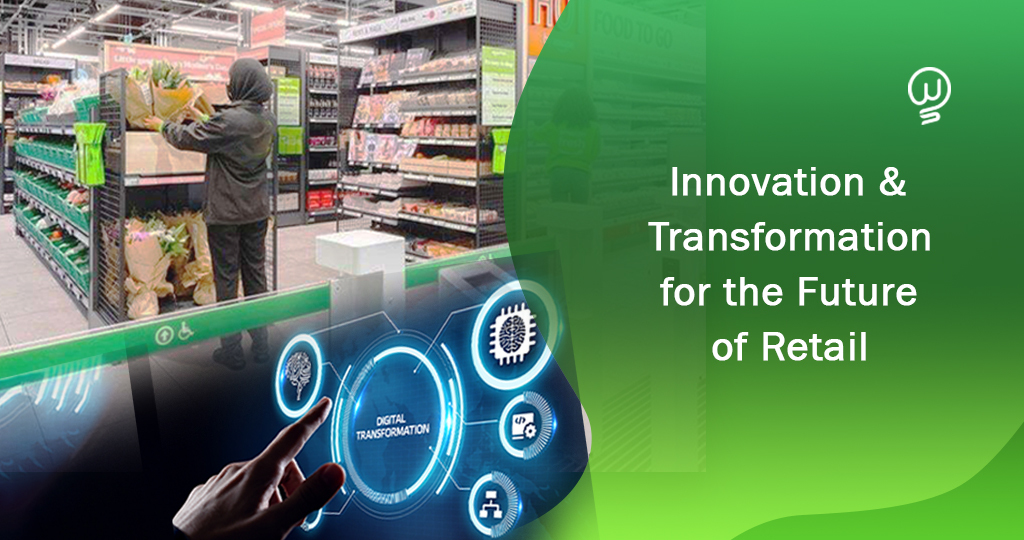 Reading Time:
5
minutes read

COVID-19 has been a dreadful thing that is ruling the present era. Most businesses are struggling to make revenues and move back to normal. However, it is not an easy task to bounce back from the current crisis. In particular, the Retail industry has been widely affected by this pandemic.
Even though economies are reopened, with few norms of social distancing, it is tedious to figure out new strategies to experience new normal for their business since the impact of covid 19 on the retail industry is not a better one. So, what can we expect for the future of the Retail sector after this pandemic?
In this blog, we have discussed the future of this industry and what can we expect with the situation post-pandemic. 
The Future of retail after Covid-19:
1. Adoption of Online Shopping will increase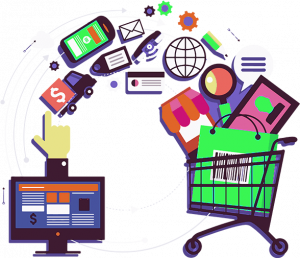 As of late May, almost many businesses have started to reopen to some extent. In some areas, consumers were allowed to re-enter nonessential retail stores and malls. However, they weren't opened completely or 100% of customers were allowed inside.
In order to observe social distancing measures, an increasing number of shoppers have turned to pick options such as delivery, curbside pickup, and buy online, pick up in-store. According to research by Brick Meets Click/ Symphony RetailAI, online grocery sales reached $5.3 billion the last month with a 37% increase from the month of March. Total online orders went up to 33%.
Read Also – What to expect with E-Commerce Industry in 2021?
As more people from all generations shop online and order groceries or food to be delivered to their homes, they'll get used to the convenience. In-store shopping, once COVID-19 has passed, will continue, but to a lesser degree. Many retailers will continue to feel the pinch.
2. Enhancing Contactless Payments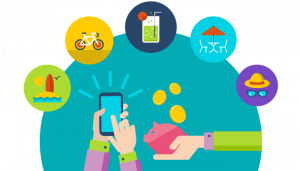 Considering the safety concerns, customers are selecting contactless payments and mobile payments over handling cash or touching POS terminal keypads. As of late March, 22% of connected customers globally utilized a digital wallet to purchase at least a single product from a physical store.
One of the popular examples is Mastercard which states 75% of its transactions in European countries are cashless. Walmart, yet another example where it has modified self-checkout stations to make these systems remain contactless.
Prolonged social distancing will result in sticking to long-term due to increased precautionary measures even after lockdown restrictions are needed.
3. Reevaluation of re-commerce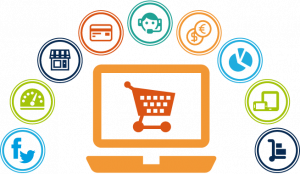 Economical, technological, and environmental factors integrated to make the idea of resale, or secondhand shopping, mainstream in recent years. A variety of online resellers such as Depop and ThreadUp launched alongside vulnerable resale names such as eBay. 
While the potential economic fallout from the pandemic would typically accelerate the resale trend, the psychological fears from continuously disinfecting and washing hands could make consumers think twice about secondhand clothing.
The same fears can also impact clothing rental services where consumers borrow apparel or accessories for a particular fee.
4. Reimagined Store Pickup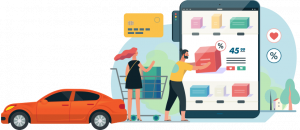 Retailers depend on in-person interactions that could face a prolonged dip in-store traffic since public officials continue to promote social distancing. As such, the increased popularity of online shopping will continue, putting a greater spotlight on last-mile delivery options.
The curbside pickup could become a mainstay option. More retailers could even move to a drive-through model to better facilitate in-store collection. While retailers could lose out on upsell from consumers browsing their physical stores, retailers, also need to explore more pickup options in order to find out.
5. Technology can be interwoven with Commerce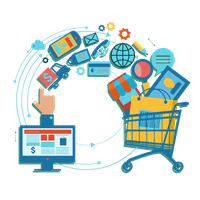 Technology has been front and center during the outbreak and is new innovation in the retail industry. The existence of technologies such as Cloud Computing will accelerate the growth of businesses and make them more flexible. Robotics, yet another technology, in particular, can reduce human-to-human interactions.
The real-time example Chinese Delivery App Meitunan Dianping started using autonomous vehicles to deliver grocery orders to customers in Beijing. The second example is IKEA has acquired an Augmented Reality startup that enables customers to visualize new home furnishings in their living spaces from the comfort of their homes.
Read Also – Impact analysis of Covid-19 on Cloud Application Market
The growing role of technology will be one of the most pronounced long-term impacts of the global pandemic. While the length of the outbreaks and the potential pace of recovery are still unknown and will differ across markets, but technology will play a vital role everywhere.
6. Data can help retailers to move towards a new landscape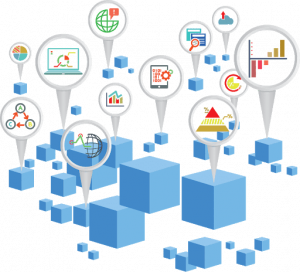 It is important to understand and adapt to the needs of customers. Businesses will focus more on delivery models, determining which locations are performing better, and understand why. For instance, if your customers require contactless delivery and payment modes, what strategy would you implement to make this true?
If you are not paying attention to Master Data, start considering them from now on! Master Data enables you to understand and manage operational characteristics such as customer pickup options which means the location data, preferences which means the customer data, and business rules about the data that you sell (means the product data).
Understanding each and every aspect of these data will help you to know a 360-degree view of your target audience. You can also work accordingly to gain profits.
Conclusion:
It is true that those operations will likely never return to the way they were before COVID-19. However, you can capitalize on these changes and reset your business for new growth opportunities. Listen to your customers, sell to them on their preferred platforms, and continually gather feedback to scale the customer experience.
If you are one such business looking to move back to normal, it is important to leverage technology as one of the best options. Being one of the Digital Transformation Companies, we help businesses to frame new strategies and help them in making profits!