Important UI design principles for popular mobile apps
Important UI design principles for popular mobile apps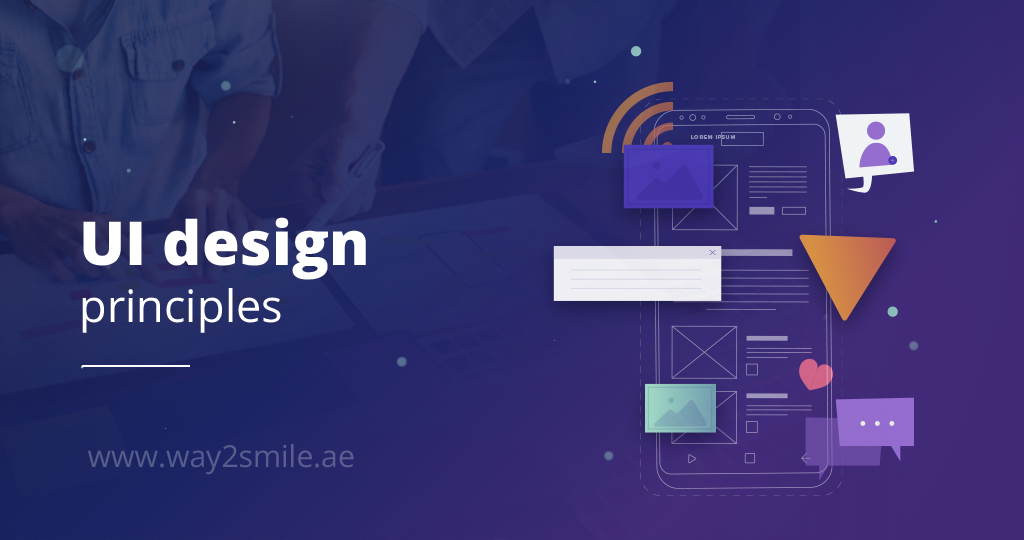 Reading Time:
8
minutes read
Mobile apps and the importance of UI design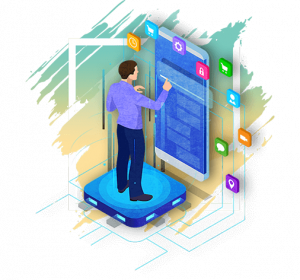 UI is like a sublime soul of any popular mobile app and is one of the core reasons behind the sustainable popularity of any mobile application. One of the recently popularizing mobile app is a credit card payment aggregator, Cred. It has been in the news for its exceptional UI imparting an excellent user experience.
Core mobile transformation and overall digital transformation for any technology product or an existing off-line business are critical. The ultimate branding (if at all, even near to be achieved) is only possible if there is a well-performing user interface. It helps reach and sustain on the users' minds. UI designs are some elements that capture user attention in the foreground; things start getting any interest in becoming a seamless part of the uses your name. If it aligns with your app, you can anticipate that your digital product (in the smartphone era) is on the right path.
UI should be considered as the first domino in a domino effect. It is creating a drastic domino effect over business objectives. It makes it very hard to achieve if a product fails at an excellent UI design.
How does UI design help applications become popular?
Top selling point
It is essential to have top selling points, but let's not underestimate an excellent UI design. It is immensely capable of becoming one of the top USPs or at least a matter of long-term publicity that will grab customers' attention. Then they will try a mobile app for experiencing a great UI or being blown by the fame of news and appreciation. Such accolades are generally earned in the form of reviews motivating others to use a product.
Emotional hook for engagement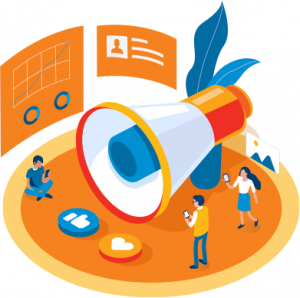 A great UI design is capable of creating a sensitive or many days clear on uses mind that will always bring them back to a mobile app. Instead, you start coming back to me, and it is definitely on the right path towards popularity.
Higher usability means longer customer onscreen retention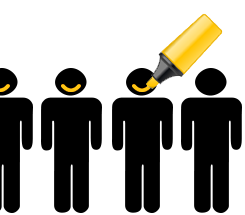 Any product is bound to make dedicated directed efforts for customer engagement. These efforts are small relaxation or a vigorous start for a great UI as an excellent user experience generally. It eventually creates and brings sustainability with the fact that it increases the longevity of customer onscreen retention.
Critical mobile app UI design principles you must follow:
Touch-points layout and size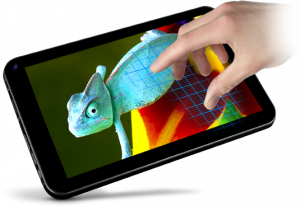 The feasible size that is comfortable to the eye and your fingertips is significant on any touchscreen. When most of the human interaction with a digital device happens to a touchscreen, it ought to be very comfortable.
The more intuitive it is, how seamlessly it embeds itself in the complete ecosystem is extremely important. For instance, iOS has standardized the minimum size of any touch-button or switch to a feasible 44 x 44 pixels. Any button has to be at least 44 x 44 pixels or larger depending upon the content layout and the overall transition that a popular mobile app is supposed to create.
The proper size of the content and buttons on your mobile app is critical. It is because people are drastically losing their vision due to digital maximization and uncapped use of lit screens. Digital screens create a reverential defect in the vision which people most often do not understand or realize. It, in turn, causes headaches and a general irritation, which is not suitable for the longevity of onscreen time for any popular mobile app. Instead, it can become a potential hurdle for a mobile app to be popular in a stipulated time and time material cost frame.
Content priority
Content is the king. The mobile app is only as good as the efforts made to enrich it with good quality content. Irrespective of the industry that you cater to or a customer base that you're facing, it is essential to practice data analytics and predictive models for creating the best possible quality content. That is all it takes to make the content a highly engaging manner.
It is essential to vigilantly take care that your content creation strategies and practical steps do not lose a human – that is required for a general engagement. It often happens that you choose to advance into technology, and more effective techniques make us miss what the undergraduates learn and what a layman understands.
It is important to carefully map the mind of the user and build a T-shaped model around the core industry that you are targeting. The content marketing strategy should drill down your products, services, and the core offerings which people need to be aware of. And at the same time, it is essential and highly critical to connect your products and build upon the closely and far related topics. They help users establish a product in the real lives around realistic concepts and the core requirements.
Obvious navigation gestures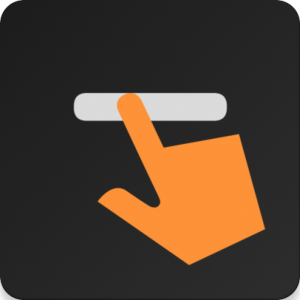 An intuitive navigation profile is essential for any mobile app to gain an enormous number of downloads and then sustain popularity. Navigating back and forth should be seamlessly easy and as evident as any other standard mobile app design. You may try to innovate around how navigation operations work on a mobile app. But it is dangerous and always advisable to go with a validated mobile app design pattern for the respective industry. Following a design pattern should not be confused with copying or imitating somebody else's intellectual property. It is a general framework for a direction of UI design which you need to take up for building a popular mobile app.
Minimal manual data input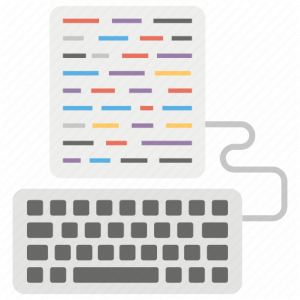 Minimal manual data and no keyboards quickly advance a user journey to its core objective. A lot of typing is a huge no-no. Using a Google, Facebook, API for the building up login profiles is an excellent way of fast-tracking the onboarding process. Otherwise, it is a huge possibility that you need to type down all the personal information and then to accept the terms and conditions for signing up. It might become a potential reason for a bounce off for any new customer who lands on the mobile app. Situations like this can occur at any point in time during a user journey.
There is difficult to handle and unfortunate because the mobile app reaches its probable customer smartphone after crossing the hurdle of engagement and download installation process. If a user doesn't get on board it, your efforts for popularizing the mobile app through bulk login signup is kept out of the window in the initial phase itself.
Exceptional user journey control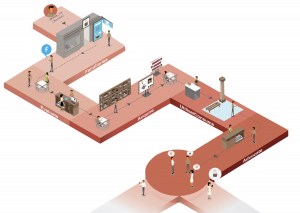 Use your journey control is extremely important, and sometimes complicated functionalities tend to make developers snatch away the power from a user screen. You may be on the first or the final step of a user journey or leveraging a particular offering through a popular mobile app. The option to revert or cancel or edit the ongoing process should always remain right under the finger-stretch for every user at all points in time.
Yes, it is understandable that third-party interacting operations like digital payments or functions based on location-based services cannot be undone or refreshed once kick-started. But the main focus should also remain on taking all processes on the checklist for local functionalities that happen within a popular mobile app.
It has a tremendous psychological effect and tends to keep a user highly satisfied at all points in time with a comfortable, ease of mental state. They can continue to use a mobile app without any increase chances of pounds of all abruptly closing down the mobile app from an app tray of the smartphone.
Appropriate text content size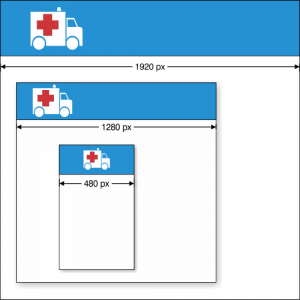 A proper content size something that cannot be underestimated or overrated at the same time. Unnecessarily large size content on the mobile screen looks extremely abrupt and becomes a reason for the unpleasant user experience. It is causing an out of the box and fat content layout apart being everything else. Moderate content size is all you need to ensure that all screens and user journeys for making a popular mobile app UI design.
UI elements visibility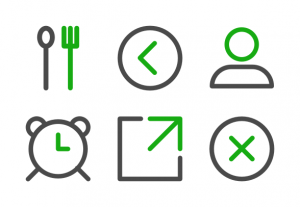 UI element visibility for navigation arrows, touch buttons, and functionalities, which are should be crystal visible. All these elements should be carefully embedded in a decorated layout. UI element visibility has got a lot to do with a uniform spacing and proper pixel clarity. It should be ensured keeping in mind a budget-friendly smartphone that does a fair justice with the pixels of a low-cost smartphone to the new age OLED displays.
Dedicated design testing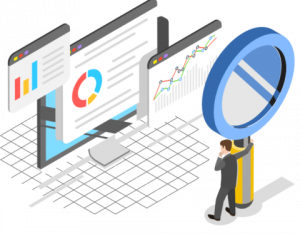 I locating a dedicated time material cost to testing and with attractive to specific design testing is extremely important. It is like a chain reaction. The popular mobile app is only possible with a flawless UI design. A good UI design can only be managed and maintained with rigorous, dedicated design testing. Design testing should consider issues like the content cutout in the screen, responsiveness, symmetry, loading time. It also includes the overall UI layout for every screen that is embedded in a device capable of hosting the mobile app during its rise to popularity.
Design testing should specifically ensure seamless responsiveness across all resolutions in combination with different screen sizes and computing devices.
Most important: responsiveness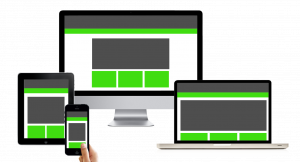 Responsiveness is nothing but the ability of a mobile app to alter the screen coverage area dimensions and structure as per various devices that may cost a new mobile app. Responsiveness often comes into play when a mobile app is also translated into a web app, and it is essential to build a responsive UI design. It is the time of a highly integrated digital ecosystem that almost every individual maintains of his own. To increase the chances of a user using a new mobile app, there should be outright capabilities in a mobile app in terms of responsiveness. It should seamlessly function over tablets, mobile phones, and other web-based customized mobility solutions.
It is something extremely critical which the world considers as a parameter for a quality mobile app. Thus, it is seen that almost all new mobile apps that become popular are flexible, and complete responsiveness to all combinations of resolution on screen sizes with ultimate are virtually no change in the overall user experience.
Bottomline
The bottom line of the matter remains that are you I design is something that cannot be eliminated from the path of popularizing mobile apps in the digital age. While the functional requirements create the body and the senses, the soul of your mobile app that as an engaging human touch only comes with The nearest perfect UI design. Be there; there are a lot of cases of mobile project failure just because the founders and CEOs decided to cut corners in the budget by themselves designing the overall UI.
It is one of the greatest blunders that you could commit while investing so much into a mobile app. You should hire a leading UI/UX design company with a dedicated team of designers. There should be specialists for web, mobile, and tablets, which help you elevate the overall quality of the UI and the overall user experience. The new tools and automated designing capacities in wariest frameworks are creating a different dimension of competition among mobile apps and the technology partners that you wish to choose. Mobile apps are critically dependent on UI design, and yours should excel.