Why Voice Search Technology is Important in Mobile Apps?
Why Voice Search Technology is Important in Mobile Apps?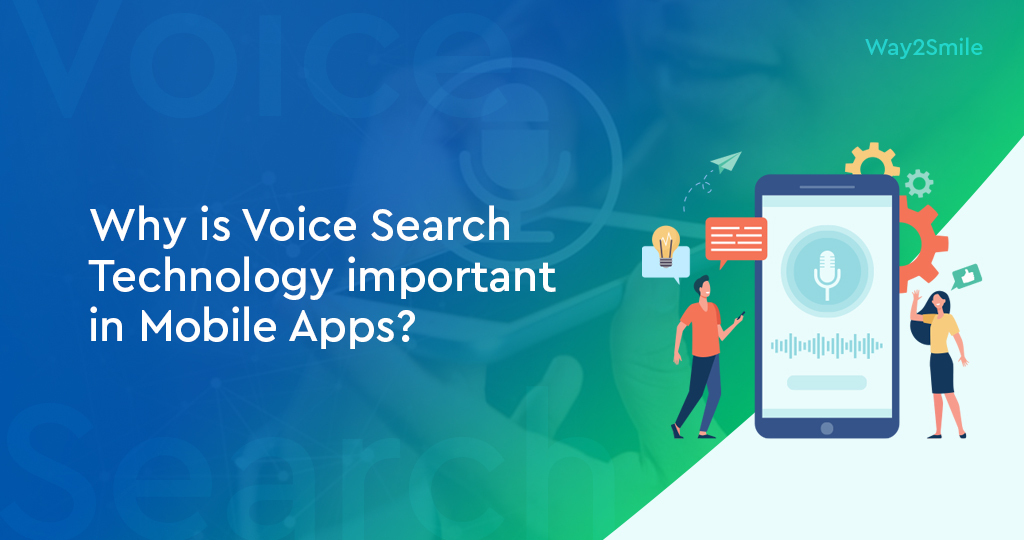 Reading Time:
5
minutes read

Technology is evolving beyond what we imagined. One of the most important reasons for the technology boom is due to integration. Integration of technology in people's life had cracked open a wide range of possibilities for the future. The combinations are just limitless!
There were certain moments that changed fiction to reality; like the introduction of voice technology. People were losing their hats when voice recognition was first introduced in 1952. Voice recognition technology paved the way for the present-time voice search technologies.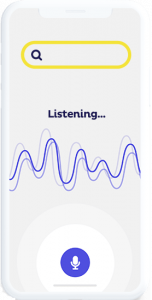 Fast forwards to now, the tech that was once deemed to be the most elite is now available in almost all devices and across all platforms. Technological giants like Google, Amazon, Microsoft, Samsung, and probably anyone you can think of have integrated voice search technologies with their products.
Ever since voice search technologies were integrated with the devices, the ability to search across the internet has been streamlined and optimized. Voice tech forced the search engine giant's Google algorithm to upgrade. The results are now direct, simple and exactly what the users want.
As smartphones are becoming more common and a huge percentage of people are using them, the scope for voice search technology through mobile applications is wide. The future of mobile apps depends upon a user-centric experience that is really simple to operate. What is simpler than just asking?
Mobile app development companies and voice search technologies
As voice search has gotten popular and more people started using it, the digital ecosystem begins to develop too. In a digital ecosystem, many devices can run the same application for better functionality. For example, there may be a smartphone, a tab, a laptop, a smart home device, etc.
The smart home device can run applications that you use on your phone too. Moreover, you will be using a single account to register all these devices. If you are listening to your favorite hits on Spotify on your mobile phone and you want to now hear them in the smart home speaker, all you have to do is simply tell the smart speaker to continue the playlist, literally tell your smart home device.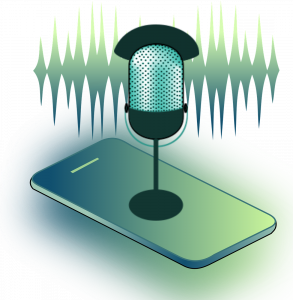 As the platforms begin to shift their focus by a great margin, mobile applications have to align themselves along with the shift too. Applications now focus on providing experiences rather than a function, though it does that well too!
Mobile app development companies are increasing their functionality and are slowly mixing with peoples' lives. Name an app, their focus is to get you to use their app as much as you could. Social media apps like Facebook, Instagram, Twitter, etc. are designed to focus most of your time on devices. The total interface is now revamped and the possibility of many utility services getting integrated with these social media apps are now higher than ever!
The soaring numbers!
Nearly 50% of the google search is done through voice search. This amounts to nearly 75 billion searches. This is an untapped market and has a great potential for voice search integrated devices.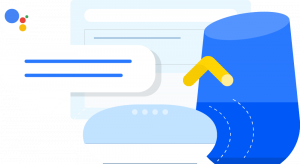 It is also estimated that nearly 25% of the queries from on Android devices are based on voice search and at least 20% of the searches through mobile devices; irrespective of the platform is voice-based.
This staggering number is another reason why mobile app development companies should upgrade their arsenal to satisfy the future of mobile apps.
Read Also – AI Experience Worldwide: The Hunt for Transformational Growth for future
If you are a local business and you have an app that represents your business, then you should definitely get into the voice search game. The benefits of voice search mobile apps are relatively higher for businesses that target a specific location. When people use voice searches, the results are precise and in one word or sentence.
So, if your focus is on the right audience, voice search can help you find customers in the easiest possible way.
Keeping up with the trend
The 21st century is witnessing more and more voice-integrated devices that don't just act as a place holder but also are functional to a greater extent. The ease of use has put smart speakers, personal assistants and a lot more on the map. People are using them to gather information in a conversational manner.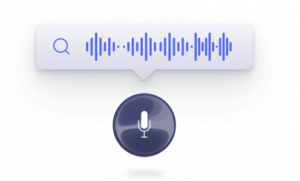 The ability of the AI to understand the context of the questions is nothing short of a mystery. Tech giants like Google and Amazon are still trying to understand the how's of the process and are finding ways to even narrow the gap between AI and humans.
The future of mobile OS is all about integration. Every OS you can think of is trying to integrate with the applications on their platform to bring out the best experience possible for the users. For example, an image taken from the native camera application of the device will be superior to an image that is captured through a third-party application like Instagram.
Read Also – Strong Reasons Why Your Mobile App Needs Voice Integration
The difference is due to the inefficiency of the third-party apps to fully utilize the device's hardware. This gap is now narrowing. The OS is now identifying such gaps and is focusing on bringing a collective user experience than provoking a fight between them.
Under such circumstances, it is important to stay in the trend by incorporating voice search technologies in your mobile applications. Though it may look like a tweak rather than future-proofing, there is a great chance that mobile applications that use voice search will be integrated with the device's voice search program. Wider scope translates to a wider audience!
Wrapping this up,
A perfect mobile application should be user-centric. The genre doesn't matter; it has to focus on the user experience and build the foundation upon it. Though there are millions of applications available across various platforms, only a handful of applications stay relevant to the users despite the constant change in the market. Their strategy is simple- adapt! It is important to adapt to the latest trends to stay relevant for the audience. That is why it is important to envision your mobile application as something that provides user experience. The future of mobile apps depends on voice search technologies and you should get a piece of it if you could!