Best Ways to Optimize the User Experience for your eCommerce Website
Best Ways to Optimize the User Experience for your eCommerce Website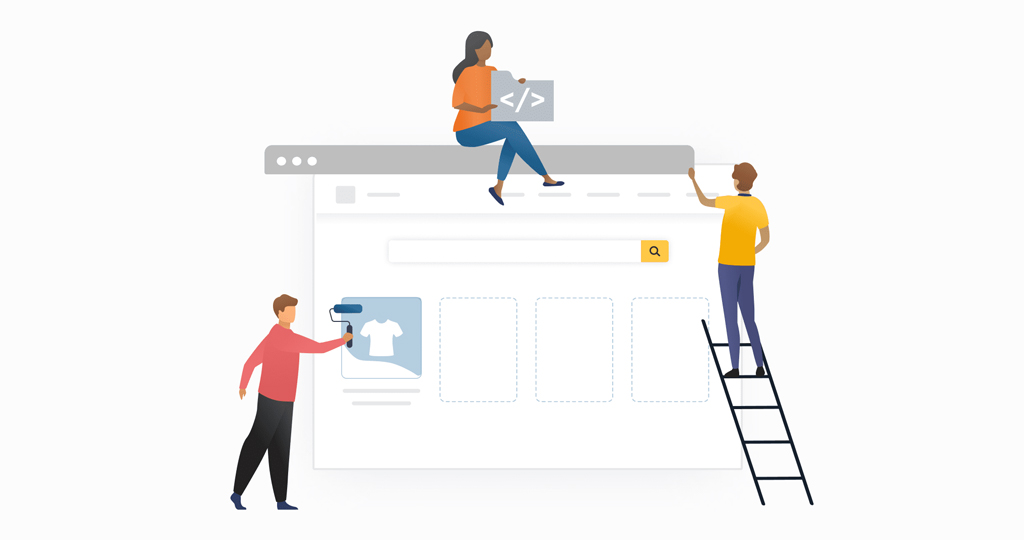 Reading Time:
6
minutes read
Digital businesses rely on customer service for the success of their customer experiences. The secrets to enticing potential visitors and encouraging online purchases are an outstanding user experience and an impressive website design. The prospects are the ones who state that UX is important. The best ways to improve your eCommerce UX for most site owners and UX experts must contend with this issue and look for ways to improve the user experience. There are too many options for consumers, and businesses must work extra hard to capture their attention. It is getting harder to keep customers interested for long enough to close sales as e-commerce competition rises. Assuring customers have the best shopping experience is the best way to grab their attention. 
Customers won't return or purchase anything else if your online store experience isn't straightforward and pleasant. Keeping customers becomes difficult as competition in a similar market grows every day. You must work on cutting-edge technology and timely marketing improvements. More than just a beautiful design is needed for a positive user experience. The e-commerce best practices involve several elements cooperating to guide site visitors and assist them in achieving their objectives as quickly as possible. In short, offline scenarios involve components like experiential marketing, newspaper advertisements, etc. Every component of a website, from the website structure to the product details, needs to be optimized with the user experience in mind. Let's now examine the best 10 ways to enhance the shopping experience for online shoppers:
What is e-commerce user experience?
When users interact with your eCommerce site, they experience a user experience. The key is how easy it is for your customers to interact with your online store and how they feel when they browse through your store. In terms of e-commerce user experience, it is all that goes into making an easy, seamless shopping experience for your customers at your digital storefront. To attract, retain, and upsell customers, any business should provide a great eCommerce user experience. Providing an excellent customer experience requires a good e-commerce UX. 
Unique ways to enhance the user experience for your e-commerce website
Image optimization for your products

Get feedback from customers

Verify the accuracy of your product information

Easy navigation

Utilize a mixture of content blocks to create dynamic page designs

Give proper and correct information

Easy and simple checkout options

Establish trust through transparency

Effective online assistance
1. Image optimization for your products
You can pick up the items in a store and examine them when you go there to check them out. However, it is impossible to physically inspect the item when shopping online. Post realistic images of the products on the website if you want to make the customers feel at ease. Ensure that the customers receive what they anticipate. Being truthful with customers will help you gain their trust. From pixelated images to enormous image renders to even websites with hardly any product photos at all. The e-commerce UX practices are high-quality, reasonably-sized images that should be used on your content pages. This will improve both the usability and performance of your online store page. Spend time photographing your goods because prospective buyers will always be more likely to do so. If you wish, you can include a search bar that includes relevant filters. 
2. Get feedback from customers
Customer feedback gives you the chance to hear what your customers have to say and to respond to their comments and suggestions. Customer data provides you with a clear picture of how your customers view your brand, including whether they are satisfied with your goods and services. You can inquire further to find out why the feedback was given. Additionally, you might think about requesting feedback through the comment section or by simply printing personalized QR codes on the packaging of your goods. The e-commerce UX best practices can improve your product and the customer experience based on the suggestions. It allows you to turn survey responses into useful data by capturing them. 
3. Verify the accuracy of your product information
Whatever your visitors and customers decided to do work on your website, make sure you only got the proper and accurate information you want. These eCommerce best practices will help if your commerce and ERP solutions are integrated with an excellent product information management (PIM) system.
4. Easy navigation
People can easily become confused and lost on a cluttered website with poor navigation. Observe how organized main menus are provided by retailers like Walmart so that customers can quickly access pages that offer the products they require. We must not forget Amazon when discussing navigation. There are numerous vertical navigation links on this massive online retailer. They keep the website fully accessible and don't clog up the page. Your website's users won't find it easy to navigate if it has a complicated design. Additionally, you can include functions like automatic scrolling to keep users interested. The best way to assist customers in finding pertinent content is to use search technology, so you should be aware of it. It's critical that the website's design can help customers find what they need. 

5. Utilize a mixture of content blocks to create dynamic page designs
When we talk about the building blocks that are called content blocks, like image sliders, text blocks, and videos, are what you put together to make your web pages.
Use different combinations of your content blocks to offer a wonderful user experience. Contrast aids in page differentiation for your customers. Additionally, it brings life to your web pages and better presents your products.
6. Clear conversion process 
Consider expanding or changing your style guide if it doesn't have any vibrant colors to increase online conversion rates. People are constantly busy, they try to squeeze in tasks while waiting in line or taking a lunch break. Based on past transactions, make recommendations. Find products that people are more likely to like by helping them find them. In addition to expediting the buying process, this also speeds up the sale process.
7. Easy and simple checkout options
Once a customer decides to purchase a product, you must close the sale. Don't make the checkout challenging and complicated. As much as possible, streamline the procedure to enhance UX. If you want to give customers a better online shopping experience, make the checkout process straightforward. The customers will leave if there are too many advertisements or product options. Excellent site security ensures a wonderful browsing experience. If your website deals with sensitive financial and personal information, consider using WordPress e-commerce plugins and extensions. Make sure there are no outside influences.
8. Establish trust through transparency
Consumers are looking for information. They must be capable of making wise choices. You must respond to your customers' questions because trust and transparency are the cornerstones of all prosperous businesses. Products should be explained in clear detail, along with exchange and return policies, shipping and delivery requirements, additional costs, etc. If you set expectations in advance and meet them, your customers will be satisfied. Furthermore, it concerns more than just one transaction. Entrepreneurs are aware that honesty and openness encourage customer loyalty. 
9. Effective online assistance
On a digital platform, customers want the same level of attention they would receive from a salesperson in a physical store. They search for an email address, phone number, or customer support channel on social media when they have a question or need more information. The simplest solution would be to use chatbots or other AI-enabled tools to assist with customer support. A great way to provide additional assistance is to write blogs, post updates on social media, or upload videos. 
Conclusion
They anticipate a customer's needs, deliver relevant results, devise ways to improve UX, and leverage these experiences to create better ones. Remember, the goal is to raise the level of engagement. You need to make your UX design work for both your users and your platform to be successful. The goal of creating a user experience that meets a user's needs is to lead them to the information or resources they require without interfering with them. Despite the universal understanding of the goal, achieving it can be a bit challenging. The best e-commerce UX practices listed above will help you determine the key elements that will make your design functional for you and your target audience.
These ultimate methods will greatly improve the user experience and yield positive results for your online eCommerce shoppers. These suggestions will help online retailers achieve tremendous success. Sharing these useful tips and tricks will be of great assistance to online shoppers. It will undoubtedly foster long-term business relationships while also assisting you in increasing the number of returning customers to your online web store. Way2Smile solutions provide a high-quality user experience and build their dream experience with their e-commerce web development company in Dubai. Our ecommerce solutions help meet the growing needs of modern businesses by leveraging state-of-the-art technologies.