How leveraging Artificial Intelligence could help in achieving Sustainable Development Goals?
How leveraging Artificial Intelligence could help in achieving Sustainable Development Goals?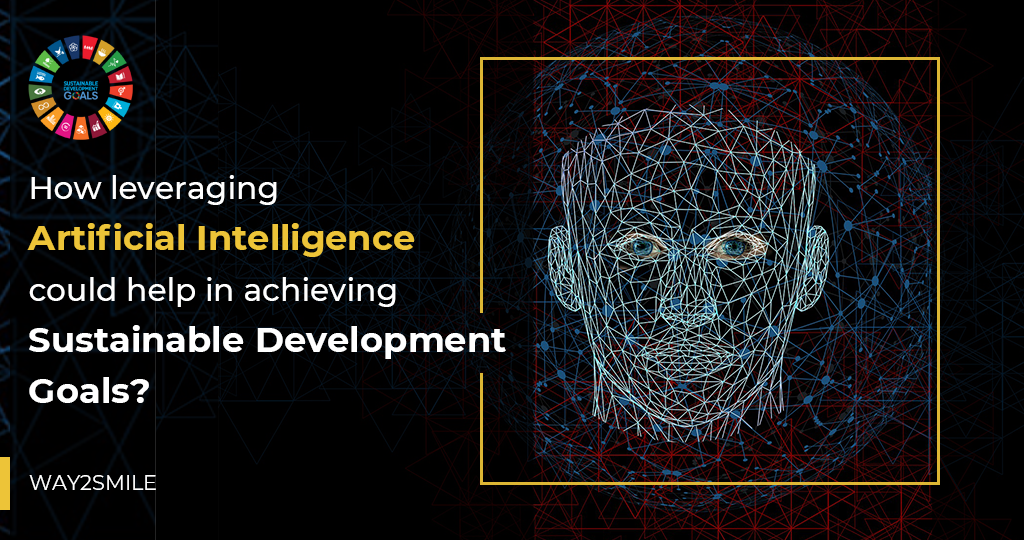 Reading Time:
6
minutes read

Artificial Intelligence is the modern technology that is here to resolve the present challenges in the industry. Moreover, we can find this technology in the headlines of today which are depicted that it would change the way the business operates.
AI is capable of being used in various ways to attain sustainable goals. The emergence of Artificial Intelligence has a wider impact on many sectors which are required for the achievement of Sustainable Development Goals (SDG). 
In this blog, we have discussed the role of Artificial Intelligence which can help in achieving SDG at a feasible cost and time.
AI in achieving sustainable development goals:
Artificial Intelligence is here to make multiple changes in this society. This AI can here enable businesses and the entire society to achieve sustainable development goals effectively. There are 17 goals and 169 targets internationally agreed in the 2030 Agenda for Sustainable Development.
One of the live instances is Hurricane Harvey happened in the year 2017. Many streets in downtown Houston were completely flooded while others weren't. An AI Application that combined satellite imagery with object detection software enabled rescue workers to figure out safe escape routes for those who should be saved from this hazard.
AI-powered object detection is also at the forefront of application which could bring relief to the estimated 250 million people all across the globe who are visually impaired in which most of them live in developing countries.
There comes a free Microsoft application that works via smartphones that makes use of AI to recognize friends and describe people and specific objects as well. These two applications were the best examples of AI for a social cause.
Next coming to the healthcare industry, 400 million people across the world were affected by diabetes which was enhanced with an AI-enabled wearable device which can detect the early sign of diabetes through heart rate sensor rate.
Read Also – How much does the world spend on Sustainable Development Goals?
AI could also analyze mobile phone images to distinguish a person diagnosed between skin lesion and melanoma which can potentially help millions of rural dwellers who find it difficult to get in touch with dermatologists at their location.
Next while speaking about NGOs, Governments, Tech Companies, Organizations, which would require a significant amount of data. Hence, they would experience a couple of challenges such as complexities in accessing the data and shortage in resources involved in improving models, etc. It is important to come up with enhanced Sustainable Development Solutions and rule out these challenges which can be achieved easily by implementing Artificial Intelligence.
The technological advantages provided by Artificial Intelligence have a positive impact on the achievement of a number of SDGs within the Economy group.
17 Ways how AI can help in achieving SDG:
SDG 01 / No poverty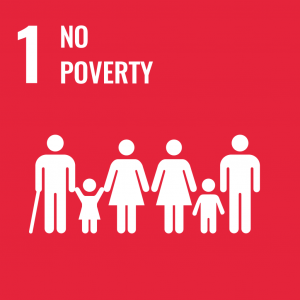 By implementing AI, the public can determine the way to predict and prevent extreme climatic-related conditions prevailing across the globe.  To eliminate the vulnerability, exposure, and thereby reducing poverty.
SDG 02 / Zero hunger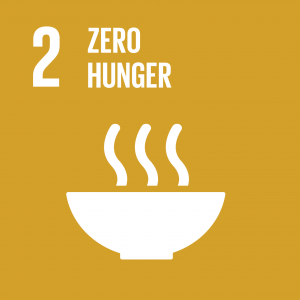 To eliminate having more than 820 million people are going to bed hungry which should definitely be eliminated. With AI, it can support the fact of having food with a complete end-to-end chain process right from transportation to distribution.
SDG 03 / Good health & well-being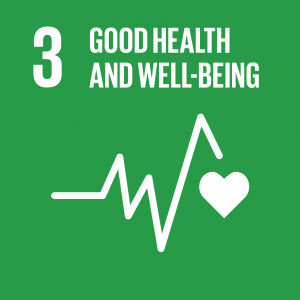 Artificial Intelligence can act as the best decision support in the Healthcare sector. For example, radiologists can make use of AI to figure out brain tumors. It can also locate early symptoms and help patients with easy recovery.
SDG 04 / Quality education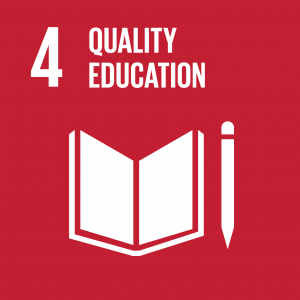 To ensure everyone can easily access education, AI can act as beneficial support. AI can help the public to personalize and get started with quality education.
SDG 05 / Gender equality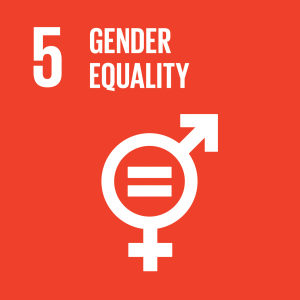 Even though we people are in 2021, still there are issues with gender inequality. To resolve this, AI can identify unfair bias in systems which means as long as the data you feed into the system, it will be unbiased. Biased data will only result in trigger inequalities.
SDG 06 / Clean water & sanitation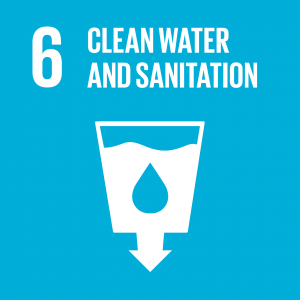 AI can increase water efficiency by measuring, predicting, and adjusting, to ensure access to clean water for more people.
AI can enhance water efficiency by measuring, predicting, and adjusting, to make sure it can get access to clean water for the public.
SDG 07 / Affordable & clean energy
AI can efficiently scale energy production and easily predict and adjust circumstances and demand. Hence renewable energy production will remain to be better than in previous years and the non-renewable sources will be replaced seamlessly.
SDG 08 / Decent work & economic growth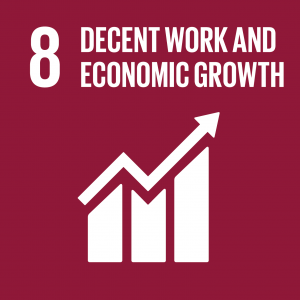 AI is here to make work-life more safe and secure which includes predictive maintenance of systems, plants, bridges. Works that are filled with risks, dangers, and time-consuming factors are eliminated completely.
SDG 09 / Industry, innovation & infrastructure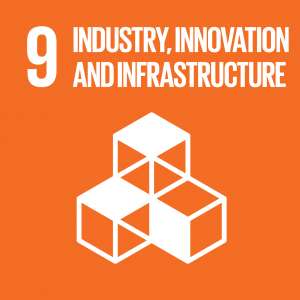 With AI, manufacturing can become quick and produce great quality products, and develop smarter distribution chains.
SDG 10 / Reduced inequalities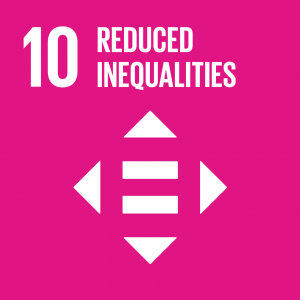 AI can be used to locate inequalities in legal practices and regulations and create new and equal foundations.
SDG 11 / Sustainable cities & communities
AI can assist electric, transportation and also enable smarter planning of infrastructure and control air pollution to a higher extent.
SDG 12 / Responsible consumption & production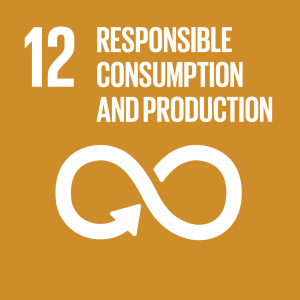 AI can help industries and businesses to sort out inefficiencies in their operations and improve quality in every single sector.
SDG 13 / Climate action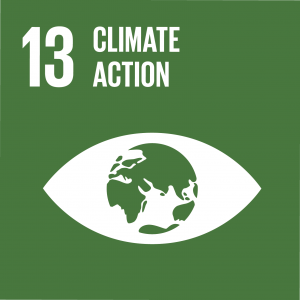 AI can act as a key factor in predicting Climatic conditions and further actions to be taken in accordance with them.
SDG 14/ Life below water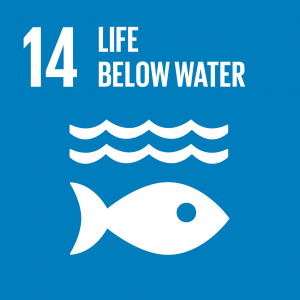 Earth is not just a place for humans rather it is also for other living creatures here. AI can predict and safeguard the entire marine ecosystem and also reduce oil pollutions deep down the sea.
SDG 15/ Life on land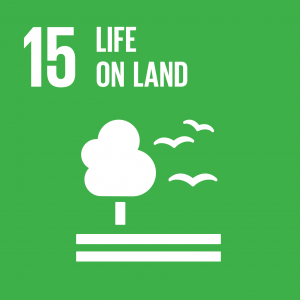 In addition to the marine resources, AI can also help in protecting the lives on the land where desertification can be detected easily. AI can help, prevent, and also reverse trends by identifying significant parameters.
SDG 16 / Peace, justice & strong institutions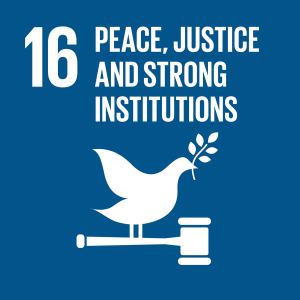 AI is here to determine corruption, bribery, and fraud which can be further prevented with its unique strategies.
SDG 17 / Partnerships for the goals.
Partnerships can be the best way which can be easily achieved with implementing AI. It includes businesses, people, etc.
Without doubts, AI is playing and going to play a major role in achieving these goals which can help the world to be a better place!
Conclusion:
If you are looking to make your business sustainable, AI can be one of the best options which cannot be ignored. We can help you with making this true! You can easily get in touch with us and we are here to help your business achieve sustainability.