Cloud computing in 2025
Cloud computing in 2025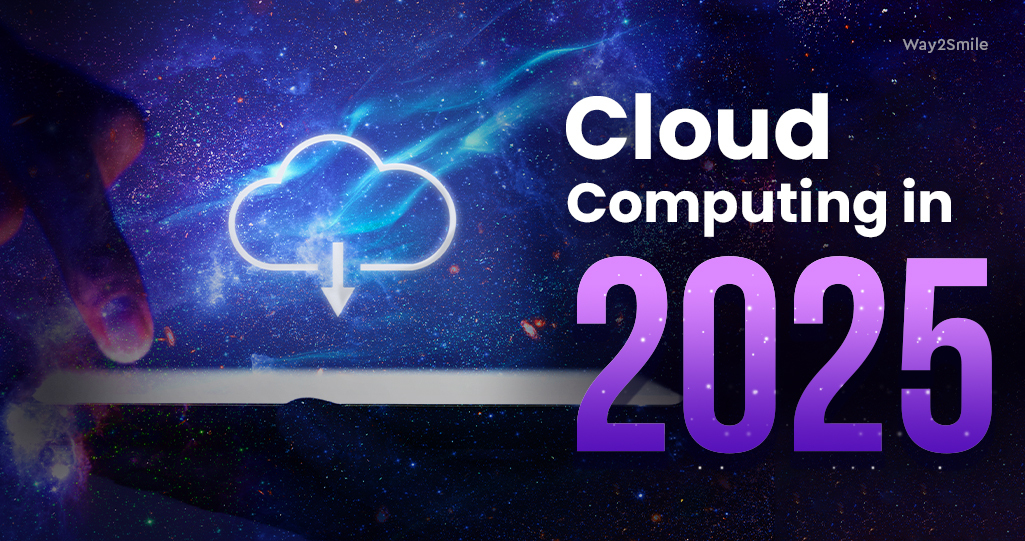 Reading Time:
5
minutes read

Google, Microsoft, Amazon, IBM, and Alibaba- all these tech giants have one thing in common. They are all big names in cloud services. Being one of the hottest topics in the tech market, cloud engineering is transforming the world of software development. By 2025, almost 80% of businesses will move into the cloud space.
Businesses adopt cloud services for two main reasons- to accelerate and to simplify. Cloud transformation helps businesses to subscribe to readymade software solutions that are cost-efficient, modular, adaptive, and also maintains overall efficiency.
As digitalization is leading the way for businesses in the post-lockdown climate, cloud services help amplify this transformation to truly leverage the digital platforms.
Commerce after the pandemic has been a tricky thing for many small businesses. but, at the same time, there are many businesses in the market that has skyrocketed during this critical period. This success should be attributed to the digital transformation and cloud-based services, as it facilitated their businesses to widen their target area.
The scope for the cloud in 2025
By 2021, nearly 79% of the enterprises were using Amazon Web Services. On top of this, another 13% is more inclined to get started with AWS as it has become the face of cloud services in recent times.
There are other players in the field like Oracle that takes enterprise operations to the next level. Enterprises are usually complex and have a lot of moving parts. The nature of their workflow has opened up a wide range of opportunities for digital transformation companies and cloud computing companies. Oracle was providing its services to almost 33% of the market in 2021.
Read Also – Emerging Edge Cloud Architecture Continues to Shake Out
For instance, Oracle's Human Capital Management is transforming the way enterprises see human resources. As they are based on cloud technology, it is easy to upgrade the services and deploy them to the field. integrating AI to improve the user interface has been a great hit with the HCM services. If in future, the AR/VR tech seems to be on the rise, you don't have to break a sweat trying to integrate the technology.
Google, on the other hand, has a big plus in creating highly user-friendly applications. Combining minimalism with highly secure services have made Google a desirable choice of cloud services for many small businesses and startups. In 3 years, Google cloud services have jumped by 7%, reaching 25% in 2021.
Cloud computing trends you should look out for in 2025
Backup and disaster recovery
The number of cyberattacks has been increasing in recent years. It is not a big surprise though. Given the rate of digitalization, cyberattacks have been expected to rise accordingly. However, the cost of setting a safe and secure environment for your cyberspace have come down a lot in the past few years.
You don't have to spend a fortune to subscribe to cybersecurity services in the market. Even though some of the cyberattacks can permanently cripple the critical data in the servers, a cloud-based recovery strategy can be your way out!
Read Also – 10 Predictions on How cloud technology will continue to change Global Enterprises
Also, business operations cannot afford to cease during a cyberattack. By devising an aggressive strategy, cloud transformation can help you back up and retrieve your entire data which acts as a cushion till you recover from the attack.
­Serverless IT infrastructure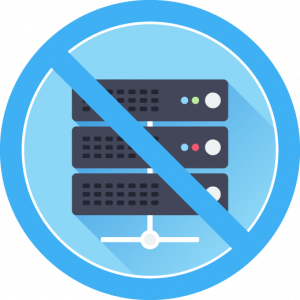 Many IT companies spend a sizable amount of resources on maintaining their infrastructure. The arrival of serverless architecture will help these IT companies to reduce a significant amount of their spending on maintaining their infrastructure.
Basically, businesses opt for a third-party service provider to maintain their infrastructure rather than spending money, time, and human power on it. They can use these resources to better focus on their core operations than to just maintain their infrastructure.
It also significantly reduces operational costs, there will be no hectic administration tasks and lets you focus on the money ball.

AI and cloud computing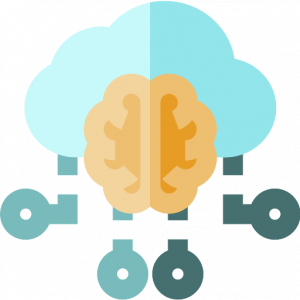 This is probably the most expected fusion as the world is becoming more and more AI-centric. Artificial Intelligence and data analytics is becoming one of the most integral parts of many enterprises and businesses.
By leveraging these technologies, organizations as a whole have a greater chance at automation. It also reduces the friction across the departments by approaching the operations with a context.
Integrating AI-based cloud services are going to be a game-changer in the market as the majority of organizations believe that AI is an important strategy for their operations.
IoT and cloud transformation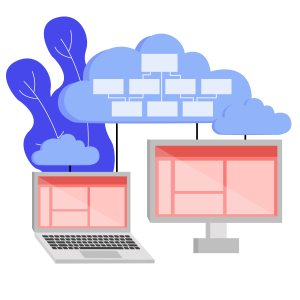 Honestly, the number of devices that can hook up with an internet connection to collect, store, import, and analyze data, have increased significantly.
A market report suggests that there are almost 25 billion IoT devices in 2021. Just before a couple of years, the number was 14.2 billion. This exponential rise in the hardware section is there to stay in the future. Cloud transformation and IoT platforms are made for each other. These devices accumulate and organize data as long as they are in use. This means that there needs to be an efficient way to store and access these collected data.
Also, IoT devices can use swarm learning technology to learn and unlearn certain user behaviours. This phenomenon is highly welcomed in the market as many digital ecosystems are completely dependent on these systems.
Read Also – Tackling COVID-19: How Cloud Computing Throws a Lifeline to Businesses?
Making the physical infrastructure obsolete?
As organizations get more and more comfortable with cloud transformation solutions, the physical infrastructure would become less relevant. The vision of cloud computing is to leverage the virtual medium and simplify the entire process.
After the recent pandemic, large organizations have taken a step forward to reduce their dependency on the physical infrastructure and rather depend on the digital medium to get their work done.
Companies like Google, Amazon, IBM, Microsoft, etc. are adopting the hybrid work model to get the best out of the system.
Wrapping this up,
"If someone asks me what cloud computing is, I try not to get bogged down with definitions. I tell them that, simply put, cloud computing is a better way to run your business." – Marc Benioff, Founder, CEO and Chairman, Salesforce
As you can see, the primary reason why organizations adopt cloud computing is because of the simplicity it provides. Cloud computing service providers are expected to keep up with the market pace. The fusion of different technologies too, help in creating overall efficient cloud infrastructure. Fingers crossed!