Scaling Up Enterprises with AI and Cloud Computing
Scaling Up Enterprises with AI and Cloud Computing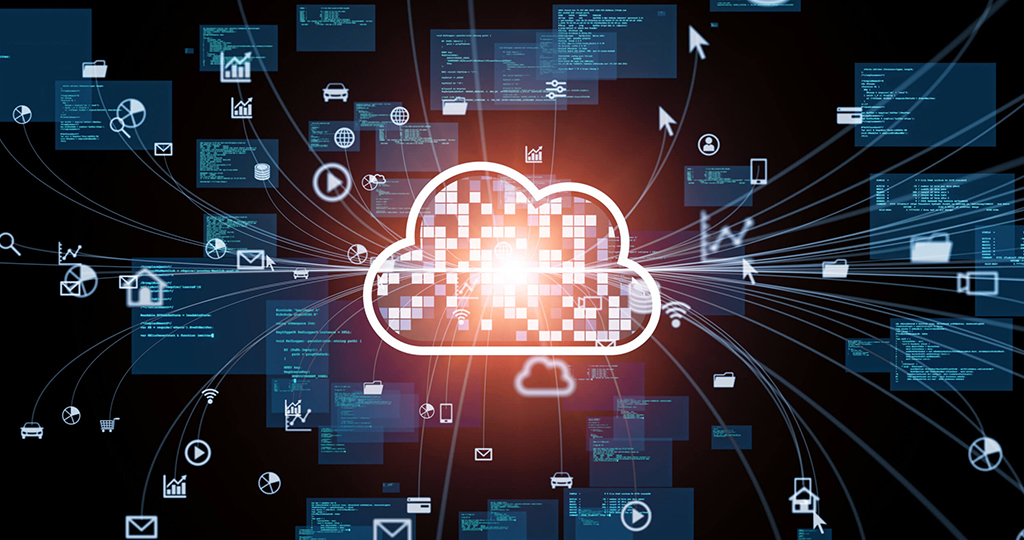 Reading Time:
6
minutes read
The next wave of cloud computing and innovation is being brought to the light of the world through Artificial Intelligence. In cloud technologies, AI provides intelligent automation and optimises the use of computer and network resources. AI and the cloud collaborate to make computers more human-like by allowing them to learn, behave, and react in the same way people do. Cloud-based services are used by AI to learn from and analyse past data in order to spot trends and make decisions.
As a result, AI helps enterprises enhance their decision-making processes by reducing human errors through process automation. Analysts predict that by 2024, more than half of all IT spending will be directed towards digital transformation and innovation (AI & Cloud Computing), up from 31% in 2018. All of this suggests that change is accelerating. In the following decade, we are anticipated to see more digital revolutions than we have seen in the previous 100 years, and at a far quicker rate. This space for innovation and grounds for tech development is being fueled by the next-gen cloud computing services provided by different players in the market.
According to Statista, "In response to the large increase in data volume, the installed base of cloud storage capacity is expected to grow at a compound annual growth rate of 19.2 % over the projected period from 2020 to 2025." We're already seeing signs of cloud transformation taking place in various enterprise IT solutions, which are leveraging cloud technology and artificial intelligence to boost productivity and better serve customers. The goal is to rethink what they do using cutting-edge digital technology in order to revolutionise their business models and get new opportunities and income.
Artificial Intelligence (AI):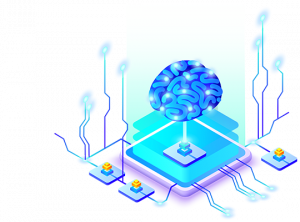 AI is the art and science of building intelligent devices, especially sophisticated computer programmes. It's similar to using computers to investigate human intelligence. AI algorithms might help with data classification, reducing the cost and time it takes to provide business insights. Artificial intelligence (AI) systems work by collecting large amounts of labelled training data, analysing it for correlations and patterns, and then using those patterns to predict future states. AI is crucial because it can provide enterprises with valuable insights into their operations.
Cloud Computing: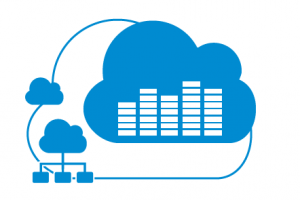 Cloud computing refers to on-demand internet access to computer resources such as programmes, servers (physical & virtual), data storage, development tools, networking capabilities, and more that are stored in a remote data centre maintained by a cloud services provider. The CSP charges a monthly membership fee or fees depending on the usage of these resources. Future of Cloud computing benefits enterprises by lowering IT expenses, increasing agility and speed to value, and allowing them to grow more simply and cost-effectively.
How has AI started to evolve with Cloud Computing?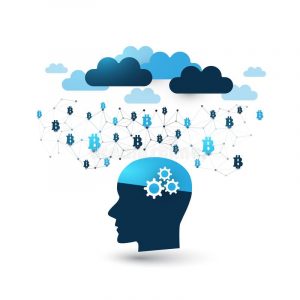 Artificial Intelligence is already influencing the new-age Cloud Computing framework, which is an exciting transition given the introduction of breakthrough technologies such as the Internet of Things (IoT). AI capabilities appear to be a natural extension of current Cloud capabilities from the aspect of promoting Cloud innovation.
The role of AI and the Cloud in enterprise growth advancement will benefit both humans and AI to examine massive amounts of data. A combination of these improvements means that a large amount of data must be managed in less time. The AI capabilities of a Cloud platform have received a lot of attention in recent years from various customers across the globe.
According to one online source, the global AI and Cloud Computing services are expected to be worth $60 billion by 2025. At the end of 2017, the market was valued at $2.5 billion, making it the fastest-growing new technology market.
Read Also – A new era of cloud technology rolls out in MENA

How is AI efficient for various Cloud Computing types?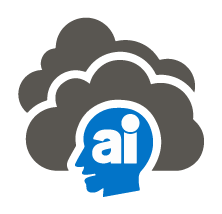 Cloud application development management is extensively used by customers. It allows customers to pay for the service based on how often they use it and on a customisable plan. Artificial Intelligence as a Service (AIaaS) enables people and enterprise AI solutions to experiment with AI for a variety of purposes without huge upfront investment and with a lower risk. Experimenting with a variety of public cloud platforms may enable organisations to try out different machine learning methods.
The Cloud provider or users are not responsible for management and upkeep. SaaS may now be accessed easily over the Internet or via a subscription model. SaaS and Cloud organisations are increasingly relying on the business benefits of AI and ML platforms to boost income by offering superior goods and personalised client experiences. Personalisation of On-Site Content and Experiences is the key development for pushing AI adoption inside these enterprises, followed by Data Analytics.
This sort of service is designed to make web construction and mobile application design easier by integrating systems, databases, and the capacity required for continuous updation and maintenance. With AI's growing popularity, Cloud Service Providers (CSPs) have started to specialise in certain tasks, such as finding objects in videos, recognising the faces of well-known celebrities, or even converting speech to text. A number of these providers have lately stepped forward to offer AI Platform as a Service (AIPaaS), which is a quite advantageous setup.
Read Also – How leveraging Artificial Intelligence could help in achieving Sustainable Development Goals?

What are the top 5 trends in AI and Cloud Computing fusion?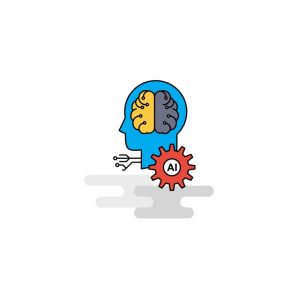 AI-as-a-service platforms:
Individuals and digital transformation consulting firms can experiment with AI for a variety of reasons without a huge initial investment and with lower risk by using AI as a service. It is a third-party AI outsourcing service, making it a particularly cost-effective option for developing businesses.
AI chatbots are programmes that mimic human-like conversations using natural language processing. Chatbots can learn and improve by storing massive amounts of data on cloud-based platforms. AI chatbots are rapidly being used by organisations to automate business processes such as customer service, sales, and human resources.
Read Also – Reimagining the system: A fusion between human and AI consciousness

BI services are using cloud-based AI technologies to obtain full insights into the behaviour of their target audience. Business intelligence includes data mining, process analysis, performance benchmarking, and descriptive analytics.
Cognitive cloud computing is the use of computer models to simulate human brain processes in complicated settings with ambiguous solutions. It refers to services based on artificial intelligence and signal processing. Machine learning, natural language processing, and human-computer interaction are all part of it.
IoT cloud architectures are the cloud services that empower the Internet of Things that provide a massive network that links IoT devices and apps together. Anyone can understand the underlying architecture, servers, as well as the storage and processing of data generated by IoT. IoT cloud services include Amazon Web Services' IoT platform and Microsoft's Azure platform.
Read Also – AI Experience Worldwide: The Hunt for Transformational Growth for future

Why is Edge Computing a promising future?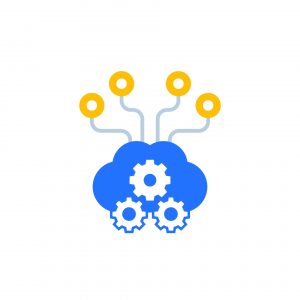 Edge computing architecture reclaims a significant portion of the storage and processing power that cloud computing has used over time. The improved technology now has more computing power than the machine that launched mankind to the moon in 1969. This implies that computers can store more power, capacity, and data and are less reliant on network connections and data transfers. This is referred to as "edge computing." Real-time is the edge, where people and machines use data to make quick decisions. Edge computing's future will be shaped by advanced networks like 5G and satellite mesh, as well as artificial intelligence.
Read Also – Emerging Edge Cloud Architecture Continues to Shake Out

Conclusion:
Artificial Intelligence is clearly the way of the future, and Cloud Computing continues to rule supreme. According to major Cloud Computing providers, the fusion of AI with Cloud Computing will transform the existing condition of the Technology industry. Public Cloud providers will continue to invest in AI research and development, resulting in a set of end-users who are fit for this technology. If you wish to leverage AI and Cloud Computing technologies, get in touch with the globally recognised enterprise app development company to avail of cost-effective solutions for your dream business. Fingers crossed the future holds revolutionary piece of tech for us!