10 Predictions on How cloud technology will continue to change Global Enterprises in the coming years
10 Predictions on How cloud technology will continue to change Global Enterprises in the coming years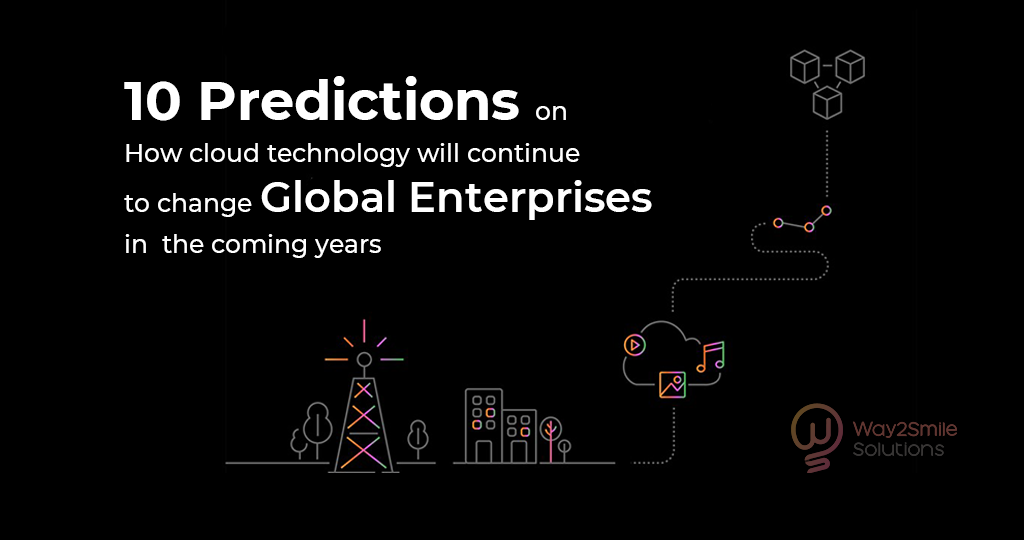 Reading Time:
7
minutes read

As Data is the most crucial thing for every single industry, businesses are figuring new practices to easily access as well as safeguard them. To make this feasible, Cloud Platforms remain to be the best option to enhance accessibility. 
Most of the businesses are well-aware of this and have implemented various types of cloud depending on their requirements. Undoubtedly, Cloud is a must need for both the present and future era when it comes to handling data.
In this blog, we have discussed the top 10 predictions of Cloud Technology and how it would rule the global enterprise in the upcoming years. 
10 Predictions of Cloud Technology for the future:
1. Edge Computing can be your New Cloud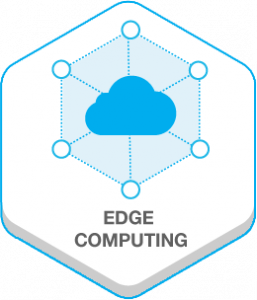 Edge is now the new Cloud Computing strategy that will enhance cloud growth in the future. Edge Computing is a Cloud Computing strategy that provides users with widely and evenly distributed cloudlets within a geographical context.
According to Forrester's prediction, in this year 2021, we can expect new business models that facilitate the deployment of edge, efforts by cloud platforms to compete, and AI and 5G facilitating the expansion of edge use cases.
The Edge Computing market is valued to reach a value of USD 10,971.54 million by 2026 accounting for a rate of 29.4%. On the other hand, for the year 2027, the annual rate would increase to 37.4% accounting for $43.4 billion. 
Recently, Google has been working on wearable cognitive assistance based on Google Glass which relies on Edge Computing to pull the real-time data from the cloud.
Large vendors such as Dell, IBM, HPE, and Intel are doubling down on the edge with Cloud-solutions which can be deployed everywhere. According to Forester, content delivery networks and data center colocation vendors are offering cloud computing services across hundreds or thousands of local points of presence.
With the rise of IoT and the computationally heavy services and applications accompanying them, there is a need that they should be handled in a wireless environment. Future 5G networks are expected to ensure massive capacity and connectivity with high flexibility and adaptability. Edge Computing is here to overcome these challenges with its potential.
Read Also – Impact analysis of Covid-19 on Cloud Application Market
2. Implementation of AI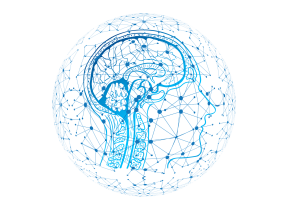 Organizations would require strong Artificial Intelligence (AI) to ensure AI projects don't fail since Gartner says, "Top strategic technology trends for the year 2021". It is said that "Without AI Engineering, most organizations will fail to move AI projects beyond proofs of concept and prototypes to full-scale production".
However, AI projects aren't successful since it comes with complex challenges such as maintainability, scalability, and governance issues. But a strong AI Engineering would help businesses with resolving performance and interoperability issues.
Benefits of blending AI with Cloud
Increased Productivity.
Cost-Effectiveness.
Reliability.
Availability of Advanced Infrastructure.
AI Engineering makes AI a part of the mainstream DevOps process rather than a set of specialized and isolated projects. And this engineering works on three major pillars: DevOps, ModelOps, and DataOps. DevOps deals with high-speed code changes while AI projects experience dynamic changes in the code.
Hence, Organization will start applying DevOps principles across the data pipeline and Machine Learning model pipeline for MLOps to reap the benefits of AI Engineering.
3. Multi-Cloud And Join Cloud Emergence

In the upcoming year, we can view the beginning of Multi-Cloud and joint cloud provider offerings since providers realize they can partner to accelerate go-to-market launches and capitalize on mutual strengths. 
As the name suggests, Multi-Cloud is the usage of multiple Cloud Computing and storage devices in a single network architecture. It includes the distribution of cloud assets, software, applications, and more across several cloud environments.
With a multi-cloud architecture, making use of two or more public and private clouds, a multi-cloud environment has the primary goal of eliminating the reliance on a single cloud provider for their respective business.
On the other hand, Join Cloud provides you a single network and connectivity platform that simplifies and securely connects you to your corporate and cloud systems.
Read Also – Speed Up Your Business Growth with Cloud Mobile App Development
4. Serverless Cloud Computing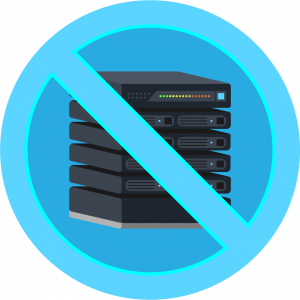 Serverless is the next evolution of cloud computing which will emerge from monolithic application architecture after service-oriented architecture and micro-services architecture. Serverless Computing is a method of offering back-end services on an as-used basis.
Benefits of Serverless Cloud Computing
Affordable Costs.
Simplified Scalability.
Hassle-free Back-end Code.
Quicker Turnaround. 
A serverless provider allows users to write and deploy code without the hassle of worrying about the underlying infrastructure. Most serverless providers offer database and storage services to the customers, and many also have Function-as-a-Service (FaaS) platforms similar to Cloudflare Workers.
5. Data Privacy and Cloud Migration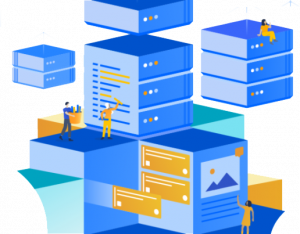 As a result of the pandemic crisis, there is increased leverage of cloud infrastructure which created a perfect storm for data governance and compliance in this year 2021. Moreover, organizations will continue to initiate projects to ensure secure data migration to the cloud. 
This means that encryption of all data that is required by the enterprise data governance team before their IT or data teams are allowed to move data from on-premises to the cloud.  Moreover, for this year, security and privacy governance will be embedded early in business processes. 
Additionally, developers and technical teams will be responsible for incorporating these requirements early when building new systems. IT Teams will invest in tools to provide secure access to data while balancing ease of use and performance.
6. Cloud will be everywhere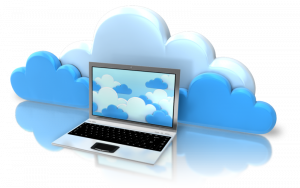 Undoubtedly, Cloud has its impression on all businesses. The Cloud Computing market is growing at 22.8%. Added, 30% of all application spending is for software as a service-based application for their routine activities.
The Cloud is helping businesses from people to businesses both big and small, to accelerate instantly. It is making everyday actions such as collaborating on the same documents and working on the move. It is also responsible for lowering costs for bigger corporations since they don't have to run their own data farms. 
This can in turn help businesses to increase the scale of their services with the cloud's seamless storage space. As the cloud is progressing every day, the infrastructure of the digital landscape will become more prevalent.
7. Quantum Computing comes into existence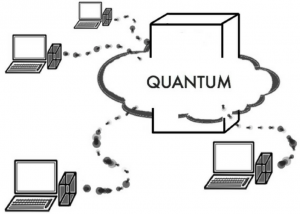 Though we are at the early stages of Quantum Computing, we can expect this to be the future. Similar to its name, Quantum Computing is the use of quantum phenomena such as superposition and entanglement to perform computation tasks.
These quantum computers perform calculations based on the probability of an object's state before it is measured. As traditional computers make use of 1s or 0s as bits, these quantum computers use quantum bits to encode the information.
8. Increased Storage Capacity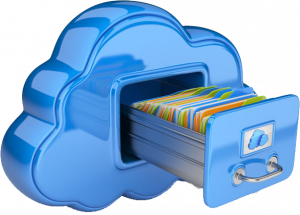 In the present era, with a huge load of traffic, we are also expecting increased usage of data and its volume of storage. Additionally, it is difficult to store the data with adhering to the security practices with its data volume.
Most companies have opted for Cloud Computing as the top-notch strategy to save their voluminous data by also utilizing best-in-class security practices. Most businesses are moving with cloud computing providers which will provide more data centers at a low price. 
9. IoT in Cloud Computing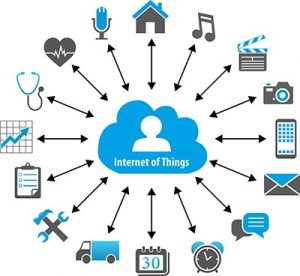 With the help of the Internet of Things, the quality of the internet can be increased. As a result of this, accessing data become easier irrespective of the size. By blending IoT and Cloud Computing together, one can store the data in the cloud, access & analyze it for further usage, and enhance the performance. 
Since users expect high-quality fast loading service and application, this can be a perfect strategy as well as the future of the Cloud platform. Users can find it easy to send and receive the data with instant network access. 
Moreover, when it comes to IoT, it is responsible for offering real-time data with a Data Analytics strategy. Hence, accessing, processing, and storing the data become a hassle-free task. 
10. Modular Software will become mandatory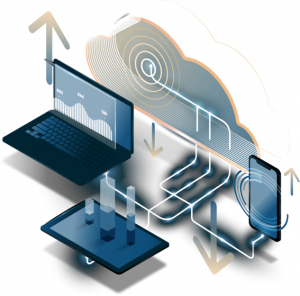 The size of a business and the complexity involved around it are increasing continuously. This leads to the fact that Cloud technology will require advanced system thinking to resolve these challenges. This is where Modular Software comes into existence.
Cloud Computing will require modified software, which will provide better security and great facilities to businesses. This software is also user-friendly which can become simple and comes in handy. It also saves overall costs involved as well as the time associated.
Conclusion:
Cloud Technology is booming and will boom in the future without doubts. As there is the increased usage of customer data by businesses, they would require a platform to manage them effectively. Cloud Computing is the most leveraged option by enterprises belonging to different business sectors.
If you are one such business looking to get started with Cloud Computing Implementation, Way2Smile is here to help you with that! Get in touch with us right away to get started.