Top 10 Software Development Trends in 2023
Top 10 Software Development Trends in 2023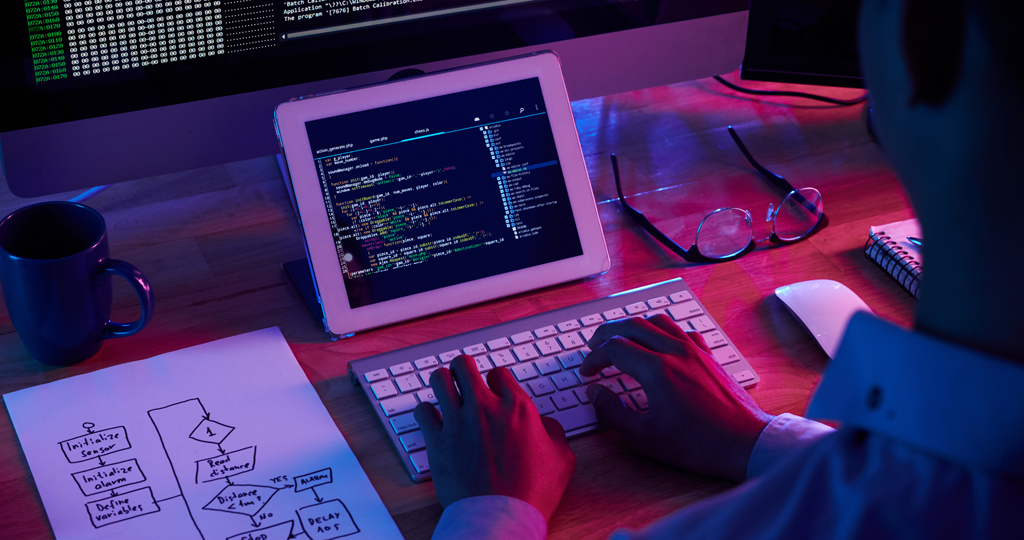 Reading Time:
7
minutes read
The future of the software industry is rapidly evolving, and trends in the industry will certainly continue to shift in the upcoming years. Even though 2023 is just around the corner, there will be an increase in the number of trends that will guide software development in the future. To grow your business in this competitive environment, you must be aware of the most recent software development trends. Creating an app while keeping current software development trends in mind will help you achieve your goal. With each passing year, technology improves and connects the world more. As technology develops at a rapid pace, it has made this possible. Technology evolves continuously because of customer demand. Therefore, to meet the market requirements, software houses need to keep up with the latest software development trends. A software developer creates, designs, deploys, and supports the software. The main step is to examine the importance of software development and how technological advances affect businesses shortly and how they can prepare for them. 
Top Trends in Software Development 
No-code/low-code development is adopted

Cybersecurity is in high demand

Significance of IoT

2023 is expected to be a boom year for 5G technology

Accelerating the adoption of AI

A new era of web development has begun

Edge computing has gained traction

AR and VR are being given a renewed focus

Increased use of cloud computing due to working remotely

Recognizing microservices on a global scale
1. No-code/low-code development is adopted
People are now taking low-code development seriously after previously dismissing it as a myth. Flowchart sketches assist developers in building apps quickly through low-code software development. It is undoubtedly true that low code development has advanced the software development process and applications, as we can see from the apps created with it. As a result, new developers can enter the industry and companies can quickly build prototypes and MVPs without much effort.  
2. Cybersecurity is in high demand
When the technology became more widely available a few years ago, technology leaders began to recognize the real issues, and cybersecurity became a more mainstream domain. In recent years, the main benefits of software development have become clear and cybersecurity will be one of the most thriving fields. The threat has grown as technology has become more pervasive. Companies are becoming increasingly important to cybersecurity as cloud computing, data centers, and the Internet become more prevalent. 
Companies must prioritize cybersecurity in the design and operation of their data centers to protect their infrastructure. The demand for cyber security is rapidly increasing, and it will continue to do so as we become more reliant on technology. Companies can use biometrics to determine how secure their equipment is from outside attacks. Companies should invest in cyber security early on because it is significantly less expensive to repair damage caused by a cyberattack. They should also install antivirus and firewall software, encrypt sensitive data, and monitor network traffic.
3. Significance of IoT
The trends in software engineering are expected to rise exponentially as the Internet of Things expands. With each passing year, the need for businesses to stay ahead of the technological curve grows. Integrating IoT technology into your existing software solution will be one of the top 2023 software development trends.  The use of IoT data insights will depend heavily on IoT software platforms. A reliable analytics engine at the heart of operations is essential to integrating IoT data into decision-making that improves everything from guest comfort to resident safety.
4. Impact of using 5G technology
5G technology will have a significant impact on how we use the internet. Your home will no longer feel isolated, and you will be able to download movies from anywhere, at any time. The capabilities of in-house and offshore software development firms will be significantly altered by 5G. 5G will transform lives is the speed at which data can be transferred between devices. This revolution affects all industries, including the software sector. Increasing the speed and reducing latency of 5G will enable mobile app and software developers to add new features without worrying about how well they will perform.
5. Accelerating adoption of AI
In some IT consulting services, AI adoption is increasing as the technology becomes more affordable and accessible. AI technology is rapidly evolving and it has several subsets, including machine learning, deep learning, natural language processing, and neural networks, all of which have grown exponentially in the last five years. AI and machine learning have begun to be used in native mobile app development to improve customer experience and app usability. They have reduced the amount of human involvement in almost everything, making it less prone to errors. 
AI can help make sense of it all, whether it's analyzing the most recent data or advising on how to proceed with a problem. Furthermore, advances in machine learning will continue to improve computers' and robots' ability to perform tasks without being explicitly programmed. With these advancements, businesses will be able to quickly automate tasks, eliminating the need for costly human labor. Overall, AI has the potential to change how businesses operate due to its potential across industries and applications. You can also hire programmers in India to use AI in your business.
6. A new era of web development has begun
The web app development expands on static pages that were common in web 1.0 and web 2.0. When run on modern hardware, such applications have faster loading times. 
With its enormous potential to provide a more refined and interactive experience to users, Web3 is poised to revolutionize the software development world. Businesses will also notice more interactive user experiences on social media platforms. There will be no data hacks because the platforms will no longer be centralized. Let's talk about how Web3 will have a bigger impact on industries.
With the advent of web3, the streaming service sector will grow more safely and securely. We all know how popular Netflix and Spotify have become during web2. However, platforms that use user data to show advertisements do not benefit users. Web3 will enable users to be compensated for the data they share with platforms.
Because insurance companies frequently face false claims, the decentralized and transparent nature of web3 will eliminate any possibility of false claims. 
Peoples communicate the majority of their information via the internet.
7. Edge computing has gained traction
Edge computing processes data close to its source, which can significantly speed up the process. Edge computing for both large and small enterprises. Most businesses lead to creating a positive customer experience. The edge will be the dominant computing form in industries where a blackout could result in significant losses.
8. AR and VR are being given a renewed focus
Augmented Reality (AR) and Virtual Reality (VR) have been around for a while, but as enterprises increasingly adopt this technology, edge computing will become essential. One of the most important applications of AR/VR for businesses is the ability for potential customers to try out a product or service before purchasing it. To ensure a seamless experience, the data must be processed close to the VR device. AR/VR devices can be used for purposes other than client-facing interactions. They also enable colleagues to participate in real-time work sharing, remote collaboration, and complex training, all of which require the speed of edge processing to function properly. 
Let us first discuss Augmented Reality technology. It is a technology that has been a necessary part of our lives for a long time. AR is a popular software development trend because it empowers and prepares businesses such as retail, navigation, and manufacturing for the future. The beauty and cosmetics industry is fully utilizing the power of Augmented Reality.

Now, we discuss another important technology, Virtual Reality. This technology is acting as a driving force in the virtual gaming industry. Many training and educational institutions are also utilizing this technology to educate students. Virtual reality has become an essential component of software development, assisting corporations in implementing it in day-to-day operations and providing interactive training to employees.
9. Increased use of cloud computing due to working remotely
Cloud services are less expensive, more flexible, and provide greater security than most traditional on-premise software solutions. Most software companies will increasingly rely on cloud computing for their projects. Data can be stored in unlimited quantities by any company with unlimited space. 
Suppose, if you're not storing files locally, these cloud services protect against hackers and maintain server availability 24/7. Microsoft Azure and Amazon AWS are two providers that specialize in different types of applications. The future of the software industry will help businesses cut costs while also keeping their products secure. 
10. Recognizing microservices on a global scale
To avoid the challenges of changing the entire application, the use of microservices becomes part of the emerging trends in software engineering. Each module is built for a particular goal in the entire software application. So, when it comes to developing an enterprise-level application, microservices are used as it requires less development time and is also easily scalable for the future. 
Compelling reasons for considering the latest trends in software development
Every year, new trends and technologies emerge in the field of software development. And staying ahead of the curve in your industry is a necessity to stay afloat moving into the future. You must keep up with new developments and incorporate them into your operations to tide over the current volatility and future competition. Let's look at some of the advantages of the top software development companies in Dubai. Businesses and startups in the region can quickly gain an advantage in a competitive market by implementing the latest development trends. The most compelling reasons include:
Improved business productivity and efficiency. 

Reduced labor costs and increased productivity.

Improved opportunities for ROI.
All of these in one way or other contribute to the ulterior motive – resilience in a volatile period. 
Conclusion
Making research-based predictions, incorporating new ideas into your business, and establishing yourself as an authority in your field can all be achieved by staying on top of trends. You'll also be in the know when it comes to discussions about the most recent industry developments. Way2Smile Solutions provides globally recognized software development and testing services. Way2smile is one of the best software development companies in Dubai and is always up to date on the latest changes in software development trends. So, these are the top ten software development trends to keep in mind as a startup or enterprise when developing a user-friendly application. While some trends may be on the decline, others will only continue to grow in the software development industry. People's attitudes toward technology will shift, and software developers must adapt. These are just a few of the major future trends in software development 2023 that we expect to see as we move forward.