Top Digital Transformation Strategies to beat your competitors
Top Digital Transformation Strategies to beat your competitors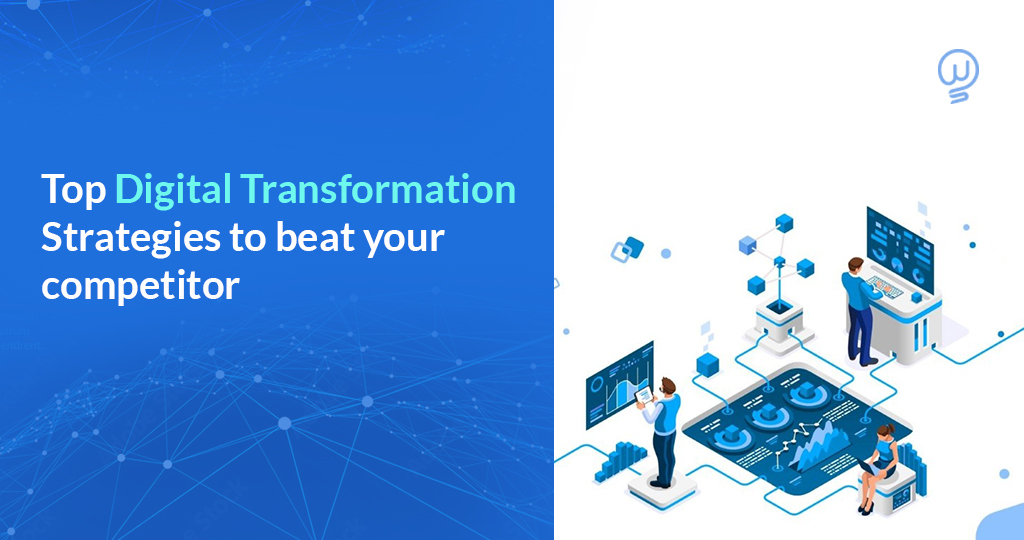 Reading Time:
7
minutes read

It's not a blunder to say that the path to digital transformation has been paved ever since information and data were seen as a resource. Add the creation of the internet and the innovation of the 21st century to the mix, voila! You have got a dynamic market that thrives by updating with the trend. Though digital transformation is the recent trend in the business world, it should not be seen as a mere trend, but a beginning of something bigger.
The digital transformation came into the picture as a response to better customer experience and higher market reach. As more and more people started using the internet and computing devices, the scope for electronics transformed from a 'utility stance' to an 'entertainment stance'. Recent reports suggest that there are at least 5.27 billion phones in the world. This staggering number is expected to grow even further. This suggests that people are welcoming the aspects of technology into their lives and are looking forward to incorporating the latest digital innovations as it makes their life simpler and smoother.
What does it mean to adopt a digital transformation strategy for your business?
The digital transformation came into the picture to enhance the customer experience and also to document the interactions between a business and the customer. This documentation of the interactions between you and your customer will help you to collect and store data in a systematic and orderly fashion. This data can now be analyzed to optimize your business which results in the ultimate customer experience.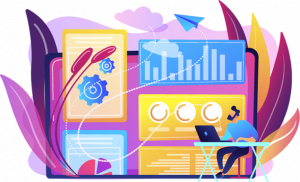 In this context, adopting a digital transformation strategy for your business is nothing but the incorporation of technology into your business process. You could implement this strategy in any particular part of your business or to your total business. For example, you can start bringing the change to your accounting department and then gradually move on to various parts of your business. The need to transform digitally should be organic and not forced. Focusing on the parts that could help the customers and employees of your business to make the association easy should be your first goal.
Read Also – Digital Transformation Arrives with Next-Gen Intelligent Data Virtualization
Understanding the nature of your business and customer expectations should also be highly prioritized. You need a whole bunch of analysts and experts who can walk you through the process and help you identify areas where you could do better. A digital transformation company essentially has the right people who have tons of experience and can help you to tailor an efficient strategy. One of the key requirements of a digital transformation company is effective communication and transparency. Understanding the short-term and long-term goals of your business, visualizing the vision of your business, analyzing the workforce and the customer expectations are some of the key research that a digital transformation company does.
What are the top digital transformation strategies to beat your competitor?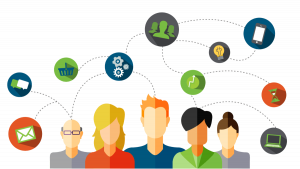 The answer is simple- customer experience. There are no powerful means of marketing than word of a mouth. Focusing completely on the customer experience and enhancing your product will put you on the map. The problem is, customer experience has a lot of dimensions to it. It is not just the end product that the customer is interested in but the whole process itself!
A potential product will not do well in the market because of the experiences that customer has to go through to reach the product. It may be due to poor management, advertisement, lack of customer support, or even a tiny issue that doesn't seem to have the weight behind it. These are the areas where you can stand out from the rest of the competition.
Read Also – Digital transformation in Logistics management to achieve new levels
Look forward to incorporating the following digital transformation strategies to have an edge over your competitors.
COMPETITIVE ANALYSIS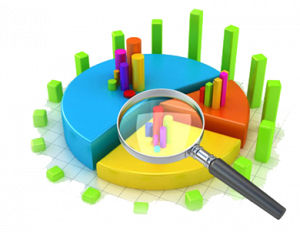 This is a given if you want to stand out from the rest of the crowd, but there is more to it. You can implement a unique digital transformation strategy only if you identify the competition first! You can't compare apples to oranges. So identifying the competitors for your business is the foremost thing. Also, the scale of competitors increases drastically when you put your business in the digital market. For example, you may be the biggest Smartphone vendor in your hometown or your community, but when you enter the digital market and e-commerce space, customers have a million options to choose from. The profit slice is so big that you have to think outside the box! Understand the top players and the market space they occupy, and devise a strategy accordingly.
USER EXPERIENCE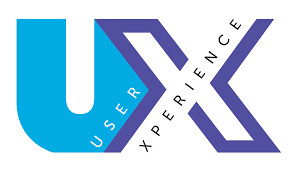 Focus completely on the user experience. It may be difficult to juggle different balls, but you can always hire a digital transformation company to do the leg work so that you can focus more on the idea of your product. Take a reverse engineering approach! Focus on the end-user and design your products or services from that point. You have to keep in mind that a person similar to you is using your product. What change would you bring to the table if you were a customer? Keep the design simple yet elegant. Remember, functionality and minimalistic design beat complexity on any given day. Cater to the customer's needs but also keep your vision parallel to their expectations.
ASSOCIATE WITH PEOPLE WHO SHARE YOUR VISION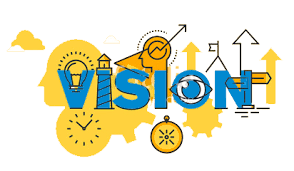 This is as important as your product itself! The people who are going to work on your product are going to spend more time on it than anyone else. That's why it is important to identify specific talents that are essential for product development and customer interaction. You mustn't be just recruiting the skills, but also those who share your vision. This will come a long way. Also, it is important to make the workplace as sophisticated as possible. Recent studies found that a happy employee is an efficient employee. The systems they use should be up to date and match the requirement for their work. A digital transformation company would identify such places and implement changes that will not just help in transforming your business digitally but also increase workplace efficiency.
IDENTIFY THE VACUUM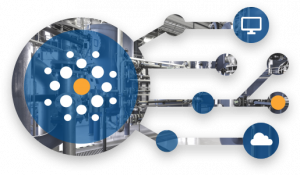 It is useless to market a finer product in a space where none of your potential customers are present. Identify the lifestyle of your customers. Collect as much data as possible so that you can draw a rough sketch of your average potential customer. Find the interests and disinterests of that representation and work from there. If your average customer is a youngster who is between the ages of 15 to 30, then there is a good chance that they engage in social media channels. Marketing your product in that particular space would help you to reach a vast number of potential customers than other places. Once you identify the vacuum, devise strategies to occupy that space. Marketing is a crucial step in any business, but it is important to learn where to focus your resources.
DATA, DATA, DATA…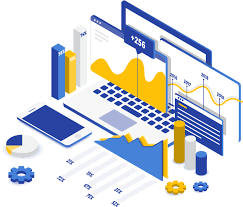 There is no universal handbook to conduct business. The only thing businesses understood in the last decade is to adopt a customer-centric approach. It is important to follow your instinct but looking at the business from a scientific point of view could help you in the decision-making process. There are many digital transformation companies that deploy unique digital transformation strategies to make the whole operation smoother. Data-driven decision-making will give you a huge advantage over your competitors.
Read Also – How to Start Your Company's Digital Transformation in 10 effective Steps?
Collecting data more efficiently and analyzing it scientifically would help you identify patterns that affect the flow of the business. One can also use these patterns to modify their business model and provide a better customer experience. Hiring data scientists and analysts who have mountains of experience will make this complex process a cakewalk.
MIND THE GAP!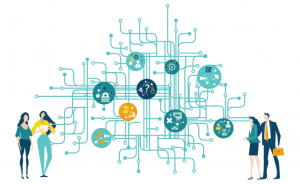 Digital transformation can indeed help you optimize your business and many efficient digital transformation companies can provide you with custom-made digital transformation strategies. Apart from this, you have to understand that the transformation you are going to undergo will reflect on your customers too! When you are about to adopt a digital transformation strategy, it is important that the change is followed by the customers too. If the change is abrupt and drastic, then there will be a gap between the customers and your business. The transformation process should be as simple as possible and should happen over a period of time. A customer should understand that the value of the brand has now evolved, but the vision of your business has remained unscathed. For example, the web designs should be functional yet simple. It should feel like an upgrade and not as a complete make-over.
QUICK GLANCE
Some of the strategies that you could adopt to stand out from the crowd,
Competitive analysis
User experience
Hiring the right type of talents that share your vision
Occupying potential market space
Data-driven decision making
Upgrade rather than an abrupt change
WRAPPING UP…
The question of digitally transforming your business and the extent to which the transformation has to be done will determine the future of the business. It can change the market space forever. All you have to remember is that you are not alone in this process and many digital transformation companies can assist you to avoid the turbulence. Collaborating with the right kind of people will evolve any business to greater levels. Digital transformation strategies should not be seen just as a trend, but as a step towards the future of the business. Establishing such a mindset would help you in creating a trustworthy brand that people would feel proud to associate with.