Top Mobile App Development Trends To Look Out For In 2023
Top Mobile App Development Trends To Look Out For In 2023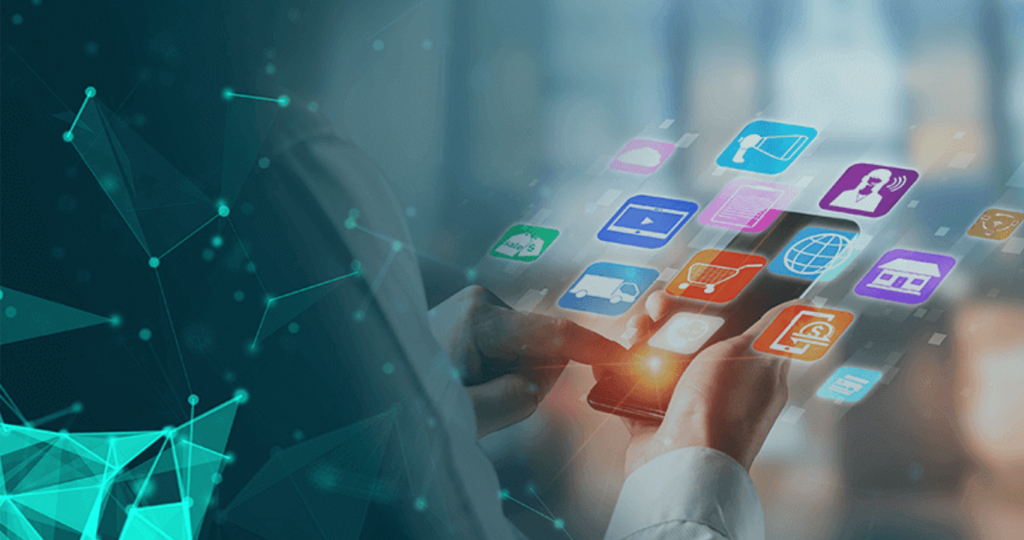 Reading Time:
5
minutes read
Overview: A lot of new technology trends will start to emerge as 2023 approaches. Mobile app development trends constantly evolve as new Android and iOS app versions are released. The creation of mobile apps is currently focusing on AI, ML, AR/VR, and other similar technologies and APIs that help the apps grow smarter. Are you excited to explore the mobile app development trends in detail? – Scroll down to read!
The global pandemic has accelerated the transition toward mobile-first solutions across all industries. The demand for high-quality mobile apps offering this capability grows as more modern customers use their smartphones to pay their bills, connect with coworkers through various messenger apps, and make new friends. People want their operations to be private, safe, and secure due to the numerous security breaches and other vulnerable events in this area. Moreover, your app needs a better user experience to increase customer retention.
The creation of mobile apps is expanding rapidly. Developers are building solutions to assist new businesses in building IoT apps, mobile apps, on-demand apps, web apps, and much more. According to a study, the anticipated mobile app market volume by 2026 is $542.80 billion, with total revenue expected to expand at a CAGR of 6.58% yearly from 2022 to 2026. To keep your enterprise at the forefront of innovation in this fast-paced market, you must research the top Android app development trends for 2023.
What are the top mobile app development trends to watch out for in 2023?
Trend#1.
5G
The fourth industrial revolution began with the arrival of 5G. Compared to the fourth and fifth generations of cellular networks, the fifth generation will significantly increase speed and reliability. Thanks to network speeds that are up to 10 times faster and latencies that are 50% lower, 5G will enable AR/VR, self-driving cars, the IoT, and other applications. Future apps will use these capabilities to accomplish tasks we had no idea were feasible. 
Because of 5G's speed, the operations that drain smartphone batteries will no longer be in use. Also, with 5G's higher radio frequency and shorter wavelengths, mobile apps will perform more precisely in geo-targeting and geofencing. It optimizes mobile streaming and app functionality by enabling Android app developers to include additional features without affecting the app's performance.
Trend#

2.

AI & ML

The time required to develop apps can be considerably decreased by machine learning (ML). However, while AI and ML can streamline app development, they can also minimize mistakes that human programmers could have missed. Some already-available mobile apps personalize specific aspects of a consumer order while including AI components, such as chatbots. 

Major industries like healthcare and retail will see an increase in AI-powered apps over the next ten years. 
Trend#

3.

AR/VR

Since 2020, when COVID-19 started to have an impact on a variety of industries, including manufacturing, AR/VR technologies have been in existence. Many manufacturing firms began using augmented reality and virtual reality to create apps that are virtual production lines with additional workers. As a result, some manufacturing companies noted that their productivity had grown and operational costs had decreased.  

Sales representatives and service providers can now interact personally with their customers thanks to AR/VR mobile apps. They will enhance learning opportunities by making EdTech apps more exciting and engaging in the upcoming years.  
Trend#

4.

Chatbots

It is now simple for users to respond 24/7, thanks to chatbots. Chatbots are already widely used in the enterprise and essential to Android and iOS app development. The applications for Chatbot from iOS app development services are commonly used in various ways to replace customer service because they provide quicker client responses. Chatbots will become more efficient due to AI, ML, and natural language processing (NLP) developments. 

Utilizing tools like sentiment analysis, semantic search, and facial and voice recognition, communication with them will become more natural. 
Trend#

5.

Cloud Computing

Cloud computing is one of the best technologies to incorporate in mobile app development. There is no longer a need to develop apps for various platforms and smartphones. Applications that use cloud computing solutions can run through web browsers and work flawlessly across multiple platforms. The data does not take up any extra space on the smartphone. Because it is all kept on a server and accessible over the internet. 

The user can use the mobile space for other purposes thanks to the ability of cloud-based apps. The flawless operation of the cloud-based app boosts mobile speed and guarantees the continuous usage of apps on the central server. The server stores all the information and crucial data, accessible anytime. The possibility of data loss due to an app crash is uncommon because the server runs the app. 
Trend#

6.

Cross-Platform Mobile App Development

The creation of cross-platform apps is continually evolving. An enterprise can create and deliver an app across many platforms, including the web, by utilizing a cross-platform mobile app development method. As a result, it is possible to target both the iOS and Android platforms by creating a single app. Another win-win scenario for building cross-platform apps is the speedy development process.  

Using a single source code for multiple platforms helps to accelerate development. Mobile apps run on many platforms that are fully compatible and can benefit from different plugins connected to cloud setups.  
Trend#

7.

Edge Computing

The cloud has evolved into edge computing. Since the cloud is highly centralized, latency becomes a significant issue for the technologies that 5G offers. But using edge computing is one of the best ways to deliver on those demands. When edge computing is extensively used, your device joins the cloud, which eases some latency problems. 

This means that the IoT, driverless vehicles, and the surprising new wireless future of 5G will all be getting cues from edge-powered gadgets. 
Trend#

8.

IoT

IoT is one of the best trends in mobile app development and has created a lot of potential for users and developers over the past few years. It can support communication and interaction at all levels. IoT technology with internet facilities is present in practically every device. It is helpful across various sectors, including e-commerce, healthcare, logistics, and more. 

Data exchange between devices ensures a positive user experience, and IoT has significantly impacted the app development business. The increased visibility that came from data sharing has been an outcome that has dramatically raised the caliber of mobile apps in the present age.
Trend#

9.

Predictive Analytics

Retailers frequently use predictive analytics to customize their products for every customer. It predicts future events using currently available data and techniques like data mining, statistics, and machine learning. With this data, developers may make decisions that will make their mobile apps popular with users, such as adding or eliminating features. 

For instance, predictive analytics is also used in areas other than retail to combat the coronavirus threat. To identify which patients are most likely to become infected with the virus, which ones will develop into the most severe cases, and even which ones are most likely to die from it, medical experts and institutions are looking into the potential of predictive analytics.  
Trend#

10.

Progressive Web Apps

Another mobile app innovation that is anticipated to gain traction in the upcoming years is progressive web apps (PWA). These apps act as an interface for native mobile applications and web pages. PWAs don't take up much space, require less loading time, and are less reliant on the network. It is here to stay and support businesses in achieving their objectives at a low cost, even though they are not a new trend in the world of mobile app development. 

Since they are merely web pages with app functionality, these progressive web apps are more accessible and easy to design than regular apps. PWAs are very versatile, updated automatically, and interactive.  

Final Thoughts:

Mobile apps are on the rise, and global enterprises strive to give customers a unique experience using their smartphones. In the years to come, the trends in mobile app development will undoubtedly improve business strategies and guarantee tremendous growth. Enterprises willing to create a significant impact in the tech-driven world can get professional support from the leading mobile app development company to avail cost-effective mobile app solutions to stay ahead in the competitive market.