Press Release: Revolutionary Delivery Management App ManageTeamz 3.0 set to launch in GITEX 2020
Press Release: Revolutionary Delivery Management App ManageTeamz 3.0 set to launch in GITEX 2020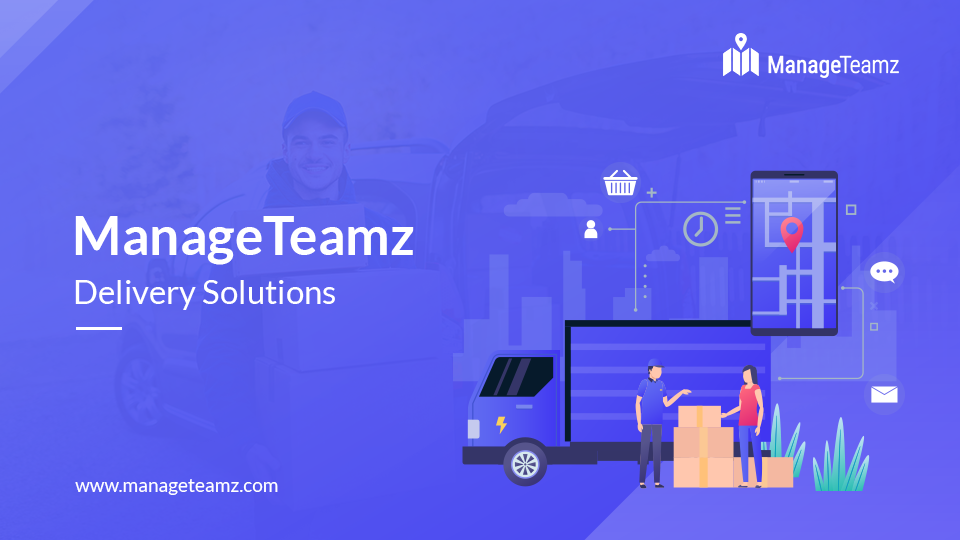 Reading Time:
4
minutes read

We at Way2Smile Solutions are excited to launch our new version ManageTeamz Delivery 3.0 at the
GITEX Technology Week on 6th December 2020 at Dubai World Trade Centre. We believe that our
solution meets the immediate needs and requirements of our delivery industry customers during these
challenging times and will help them to move forward, sustainable, digitally transformed, more efficient
and, yes, even more profitable.
Statement from our CEO, Madhu Kesavan:
As delivery businesses are going through a drastic change now, we are continuously innovating and
bringing in salient features to our application. As these businesses are time critical and expect 100%
operational efficiency, we precisely solve these problems by helping them to track, and manage their
agents. At the same time, we have added additional features that simplifies the delivery agents' life, by
offering hassle free onboarding and maintaining their safety standards. It's really great to launch in
GITEX Event, Dubai, which gives more visibility to technology solutions.
ManageTeamz Delivery 3.0
What if you could jump-start your delivery business? Know where all of your delivery agents are with
GPS. Help all your agents instantly find the best delivery route and verify the delivery address.
Communicate with your delivery agents instantly en route and even video conference with several, or all
of your agents, at the same time. Know when the deliveries were made instantly. Know what was
delivered, by which delivery agent, and who signed for that delivery and instantly check the delivery
receipt with an electronic signature. You can even design your own digital, dynamic forms for sign-off, for
example. Instant records.
We want to help you make your business work better, gain that competitive edge, and move into profitability. Sound good? There's more…
It's Green. We ensure affordable and clean energy in the transport Industry with MT Delivery. MT
Delivery helps in shaping the delivery industry by reducing the Greenhouse gas impacts on the
environment. The features such as Route Optimization, Real-Time Tracking, Location Accuracy and
Driver Management enables us to reduce the waste of energy in any form. Green, sustainable delivery
management solution help future-proof your business.
Benefits Include:
Competitive edge with faster, more efficient deliveries.
Better customer experience and retaining a valuable customer base.
Digital Transformation (future-proofing) your delivery business.
GPS location of delivery agents en route and for the delivery location.
Improved communications with delivery agents, and the entire team.
Dynamic forms allow you to create and use digital forms, such as customer receipts for instant
records.
Lower costs associated with past inefficient deliveries.
Related PR – Launching DigitalWorkSmart – A platform that simplifies your Digital Transformation Journey
Value-Added Features:
Route Optimization
Real-time Tracking
Location Accuracy
Driver Management
Instant Communication
SMS
Video Conferencing
Dynamic Forms
GPS
Isn't it time to move your delivery business into a sustainable future!
Watch the video here:
About us:
Way2Smile Solutions is a Technology company that delivers Digital Transformation solutions
to Enterprises and Sustainable Development Goals Solutions to Governments. With more than 20+ years of experience in IT consulting, 10+ years of existence in business, and 100+ employees in 4 countries, we provide results-oriented Digital Transformation for your organization.
Please reach out to us or read more on our website.
Way2Smile Solutions
Website: www.way2smile.ae | Phone: +971 55 818 7507 /  04 5705 745 | e-Mail: bd@way2smile.ae
Follow Way2Smile on Social Media
ManageTeamz
Website: www.manageteamz.com | Phone: +971 55 818 7507 /  04 5705 745 | e-Mail: bd@manageTeamz.com
Follow ManageTeamz on Social Media
Related Press Release – Way2Smile is now an exhibitor at 40th GITEX Tech Week 2020!